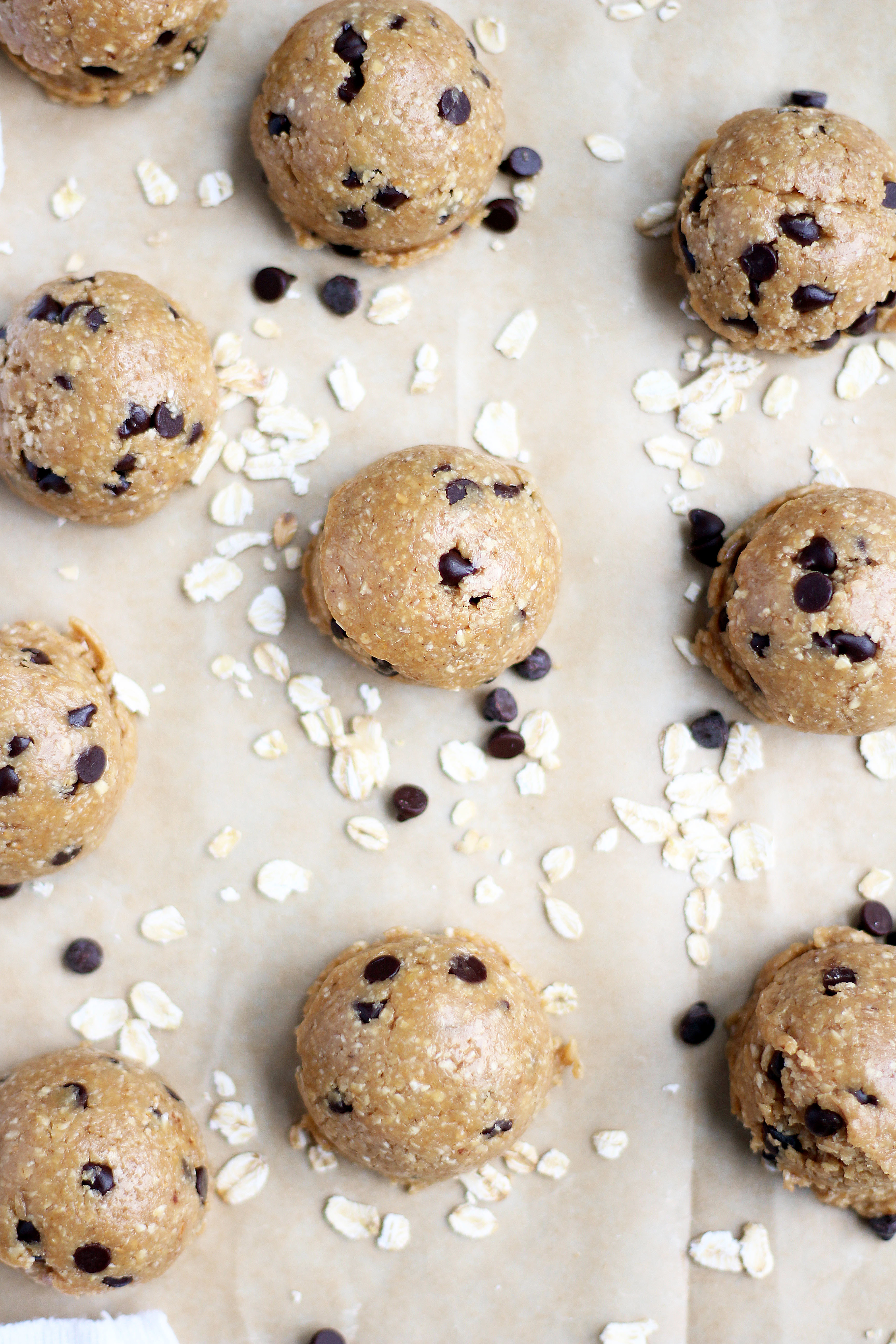 So remember how I said this blog is MOSTLY Middle Eastern inspired recipes…? This recipe is one that falls outside of that "mostly" category. But I'm not one who loves sticking to hard and fast rules. And this recipe is worth breaking the rules for. Cookie dough energy balls… healthy cookie dough.
What drove me to make these? We were in New York last month and tried visiting that new cookie dough place, DO. Notice the word tried – the line wasn't just down the block, but also on the other side of the block too. No way I'm waiting that long, even for cookie dough.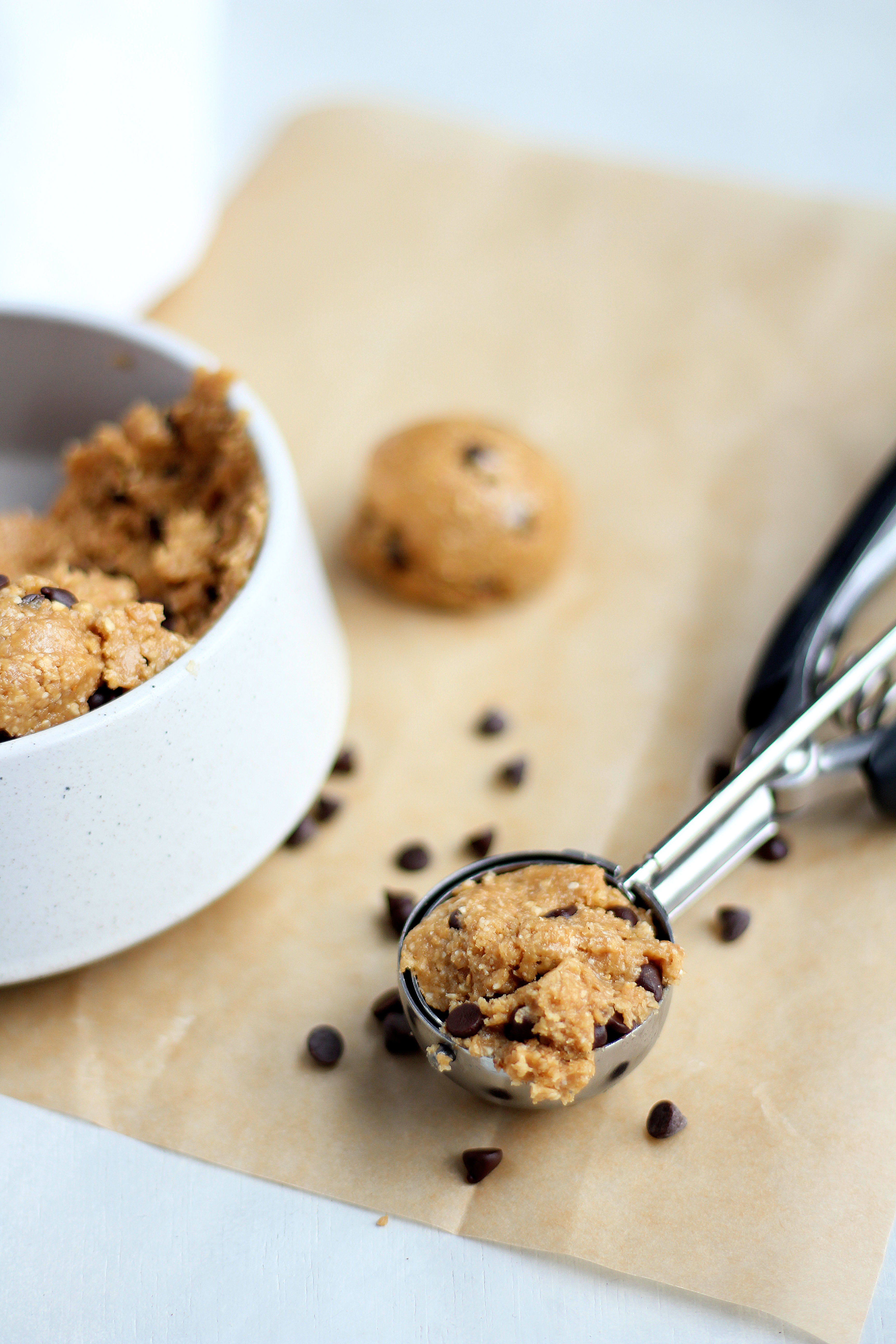 Needless to say, the cookie dough craving was strong. I first made a totally indulgent edible cookie dough to satisfy the craving… but here's the thing, cookie dough is addicting. So my solution: figure out how to make it healthy.
These energy balls taste like cookie dough with a fun dough-y texture, but are egg-free, flourless, loaded with healthy fats from cashew butter, refined sugar-free, and fiber-packed thanks to oats.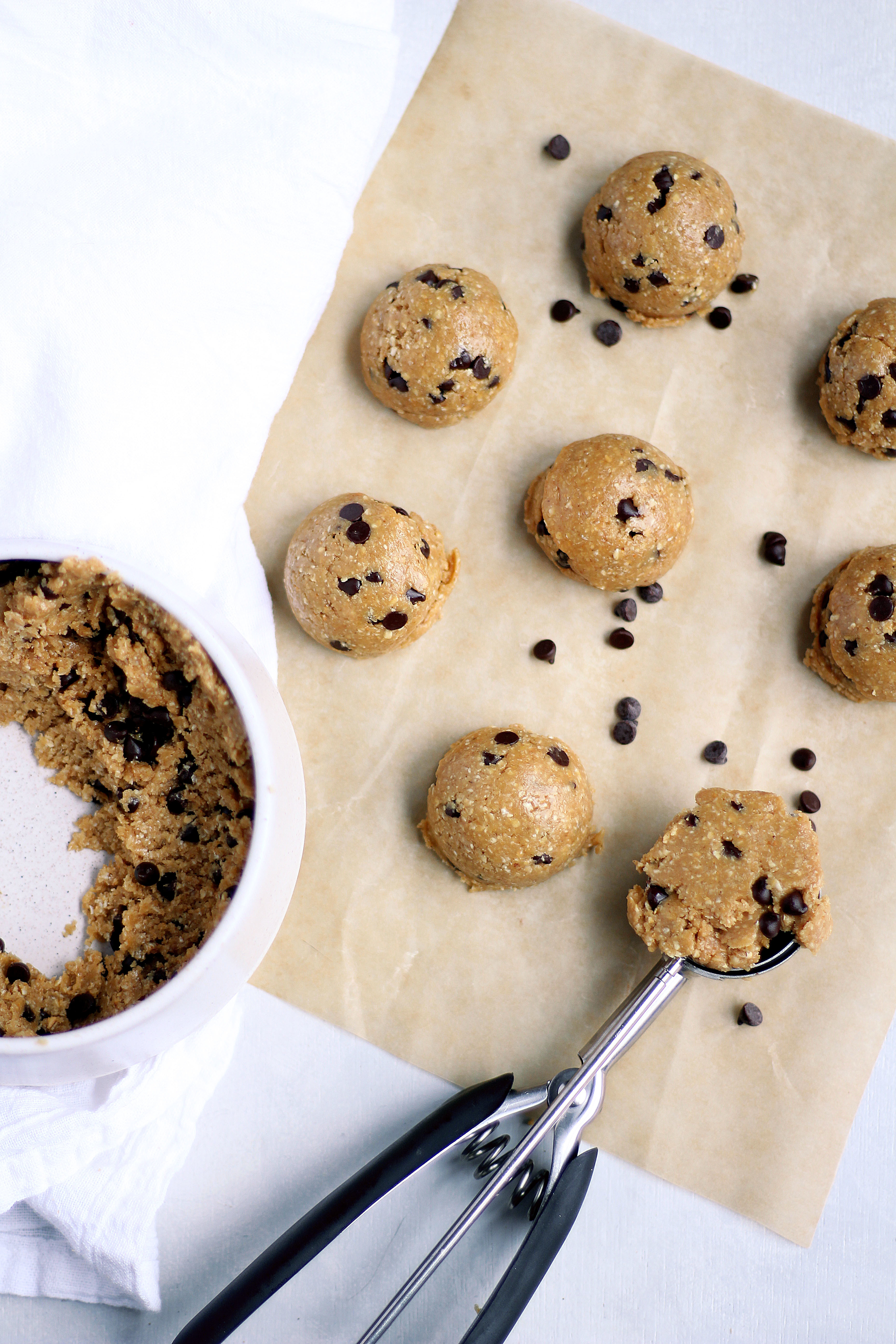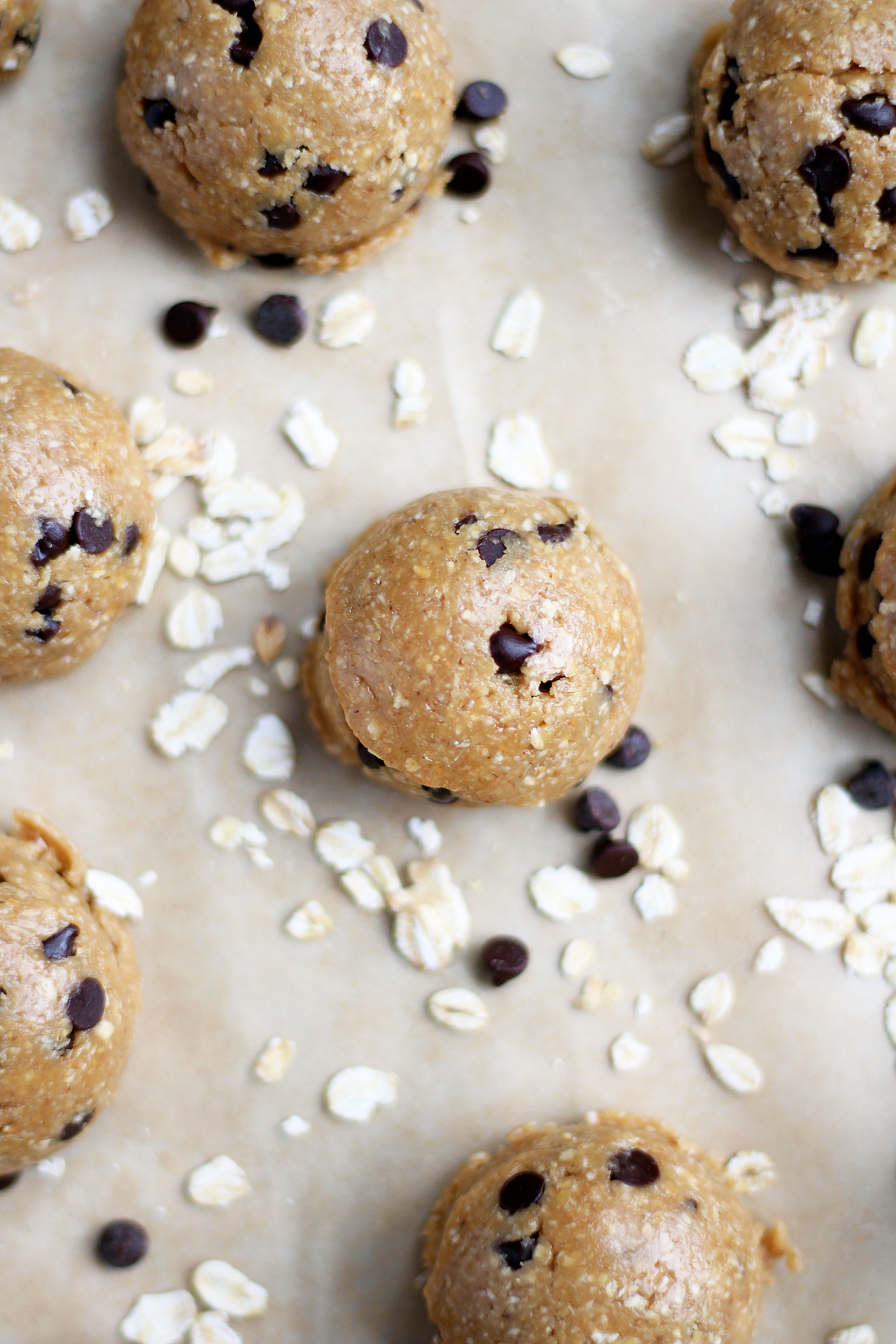 The end result: cookie dough you can eat every day, at breakfast, before a workout, whenever you want.

Healthy Cookie Dough Energy Bites
Healthy cookie dough bites made from just a handful of ingredients and in a couple minutes!
Ingredients
1½ cups rolled oats
⅓ cup cashew butter, unsweetened and unsalted
¼ cup honey
1 teaspoon vanilla extract
pinch salt
2-3 tablespoons milk of choice (if using store-bought nut milk, be sure to use unsweetened)
⅓ cup mini chocolate chips
Instructions
Add the oats to a food processor and process until it resembles flour.
Add the cashew butter, honey, vanilla extract, and salt to the food processor. Pulse until it forms a dough, stopping to scrape down the sides when necessary. Add milk to soften to desired texture (this will depend on how drippy your cashew butter is). I usually add 2-3 tablespoons.
Transfer the dough to a bowl and fold in the mini chocolate chips, distributing evenly. Using your hands or a cookie scoop (I use a medium on), form the dough into balls.
Transfer to an air-tight container and store in the refrigerator.
Notes
To make it a little richer and even more cookie-dough like, add 2 tablespoons of softened room-temperature butter along with the cashew butter.