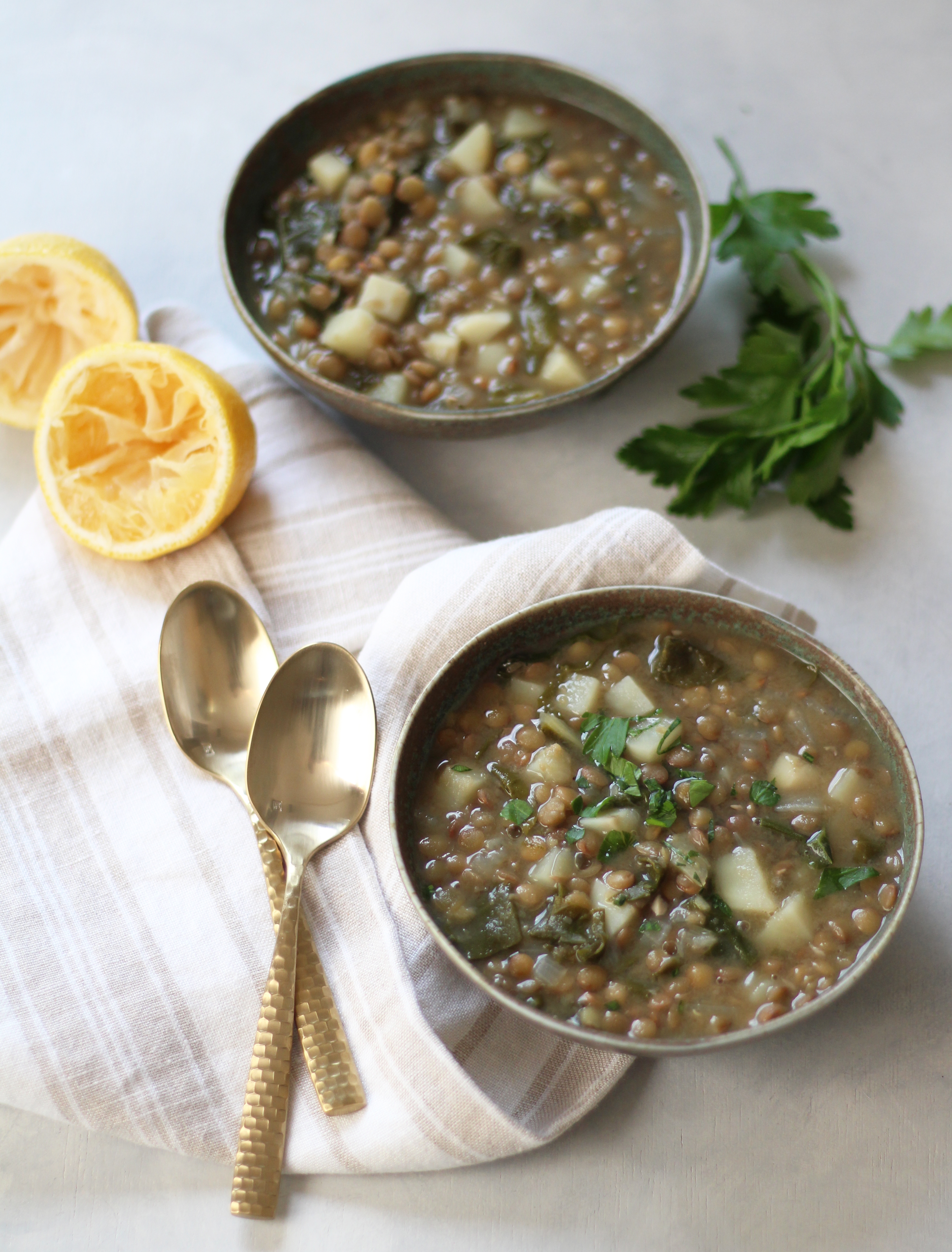 We just got back from Burlington, VT this weekend, and I am in love. Lake Champlain and the mountainous backdrop, the vibrant red and yellow trees, and the cutest little downtown with yummy restaurants and tons of different types of beer (including the coveted Heady Topper). I think I'd move there if the winters weren't so bad.
And word on the street/the Farmers' Almanac is that it's going to be a cold winter. I've never really been one to listen to those predictions, but considering it's been pretty accurate for the last few winters, I'm heeding the warning. I'm not a winter person, so preparation includes both mental and physical. Vitamin D and selenite lamps = check, new booties for winter = check, new warm beanie = check. I think I'm ready…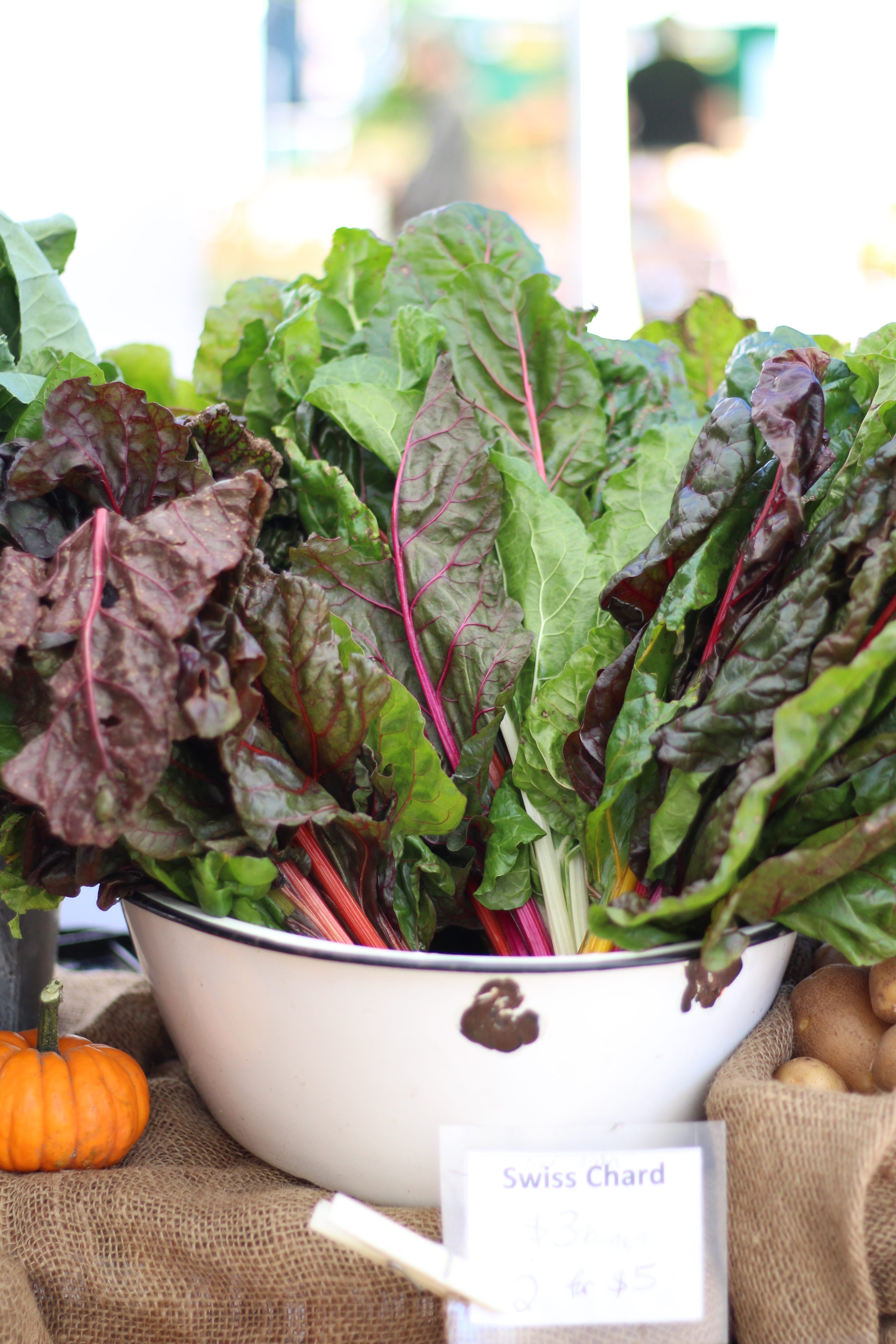 As the days have gotten shorter and cooler, I've started making soups again, after my 4-5 month soup break during the warmer months. One of my staples is this Lebanese lentil and swiss chard soup that I grew up eating.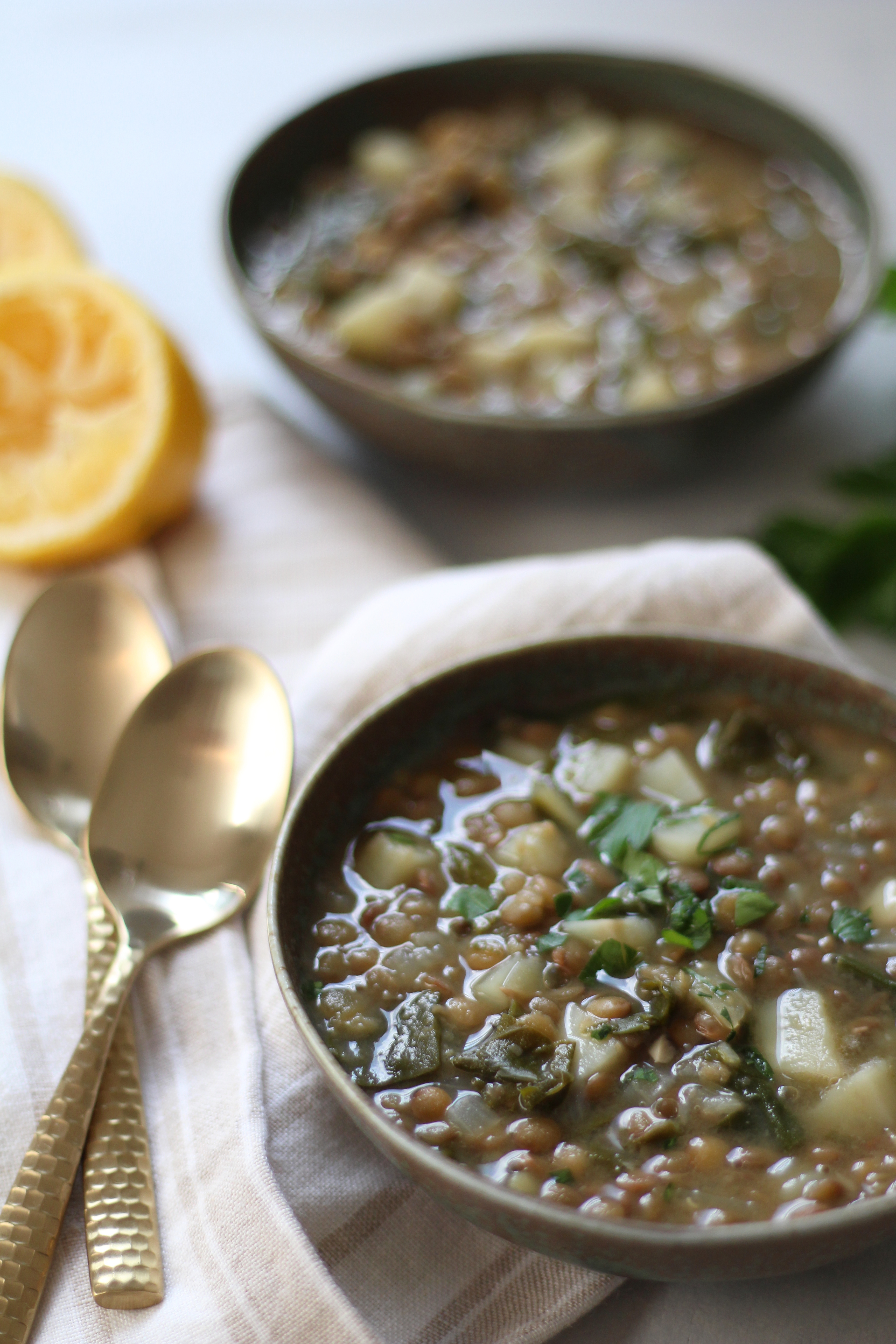 Why do I love this soup so much? It's so simple, with only 7 ingredients and cooked in one pot, which means easy clean-up. In fact, I'm pretty convinced this is quite possibly the easiest soup recipe ever. Not to mention, it's so delicious, healthy, and cozy for cool fall and winter nights.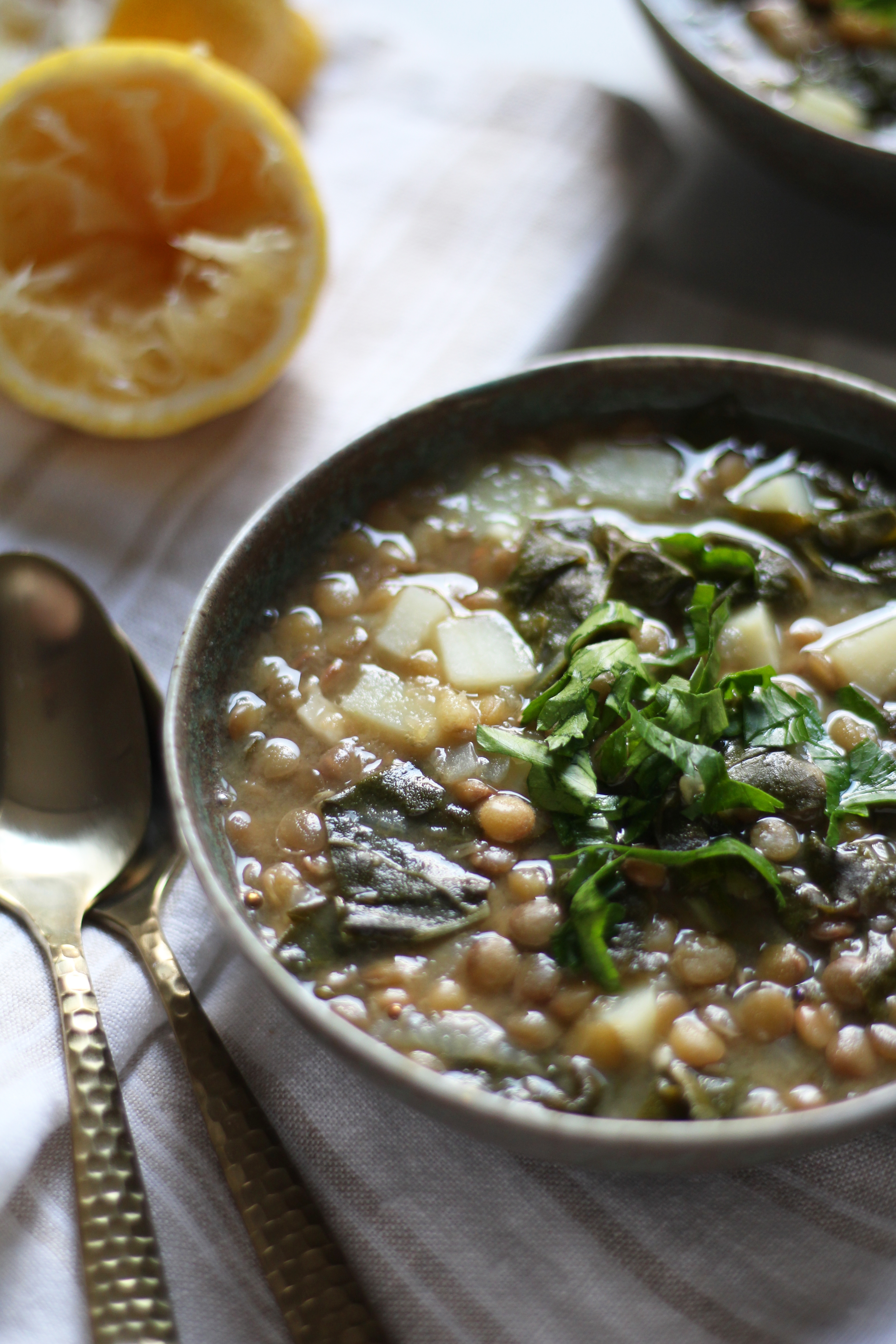 One-Pot Lentil and Swiss Chard Soup
A delicious, simple, and healthy soup, I love this on cool nights with an extra squeeze of lemon and a side of a toasted, crusty baguette.
Ingredients
2 tablespoons olive oil
1 onion, chopped
3 garlic cloves, minced and 1 garlic clove, mashed
6½ cups water
1¼ cup brown lentils, rinsed and drained
½ large bunch swiss chard, coarsely chopped*
1 medium russet potato, diced
¼ cup lemon juice
salt and pepper, to taste
Instructions
Heat olive oil in a large pot over medium heat. Add the onion and 3 cloves of minced garlic, stirring occasionally until the onion is translucent and lightly browned.
Add the water, lentils, and 1 teaspoon salt to the pot and bring to a boil. Cover partially and continue to boil over medium heat until the lentils are barely tender, about 20 minutes.
Add the chard and potatoes to the pot and bring the mixture back to a gentle boil. (If you feel that your soup is too thick, you can add a little more water, but the soup is meant to be thick!). Simmer uncovered for ~20 minutes, until the potatoes are fully cooked through and the soup is thickened.
Remove the pot from the heat and add the lemon juice and 1 clove of mashed garlic, plus additional salt and pepper to taste. Taste the soup and adjust seasonings, such as adding more salt and pepper or more lemon juice.
Ladle into bowls and add any optional garnishes, including red pepper flakes, parsley, and/or a wedge of lemon.
Notes
Wondering what to do with the extra chard? I usually wash, dry, and chop the chard then freeze it for later use. You can also add extra chard to the soup if you'd like.