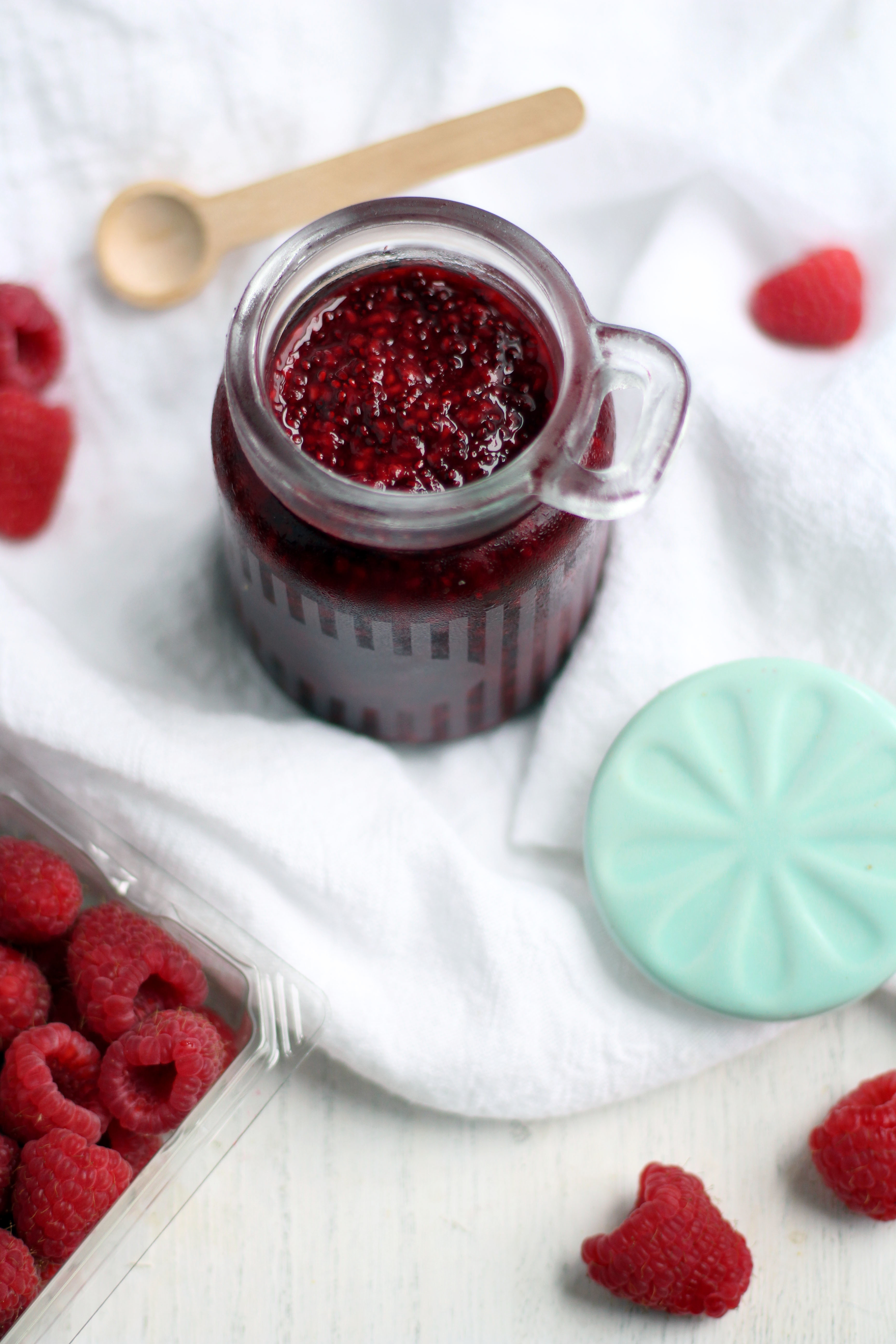 We had the best time in Colorado this past weekend for my best friend's wedding. We took the red eye back Sunday night, which led to a hazy Monday for me. The first thing I did when I got home was make a grocery list and head over to the market – typical of me. I love grocery shopping and was so ready to eat something good after airport food the evening before.
At the same time, I was half asleep, so that made for an interesting grocery run. I made my best effort at batch-making some items for the week, including a raspberry rosewater chia jam, which I'm sharing today.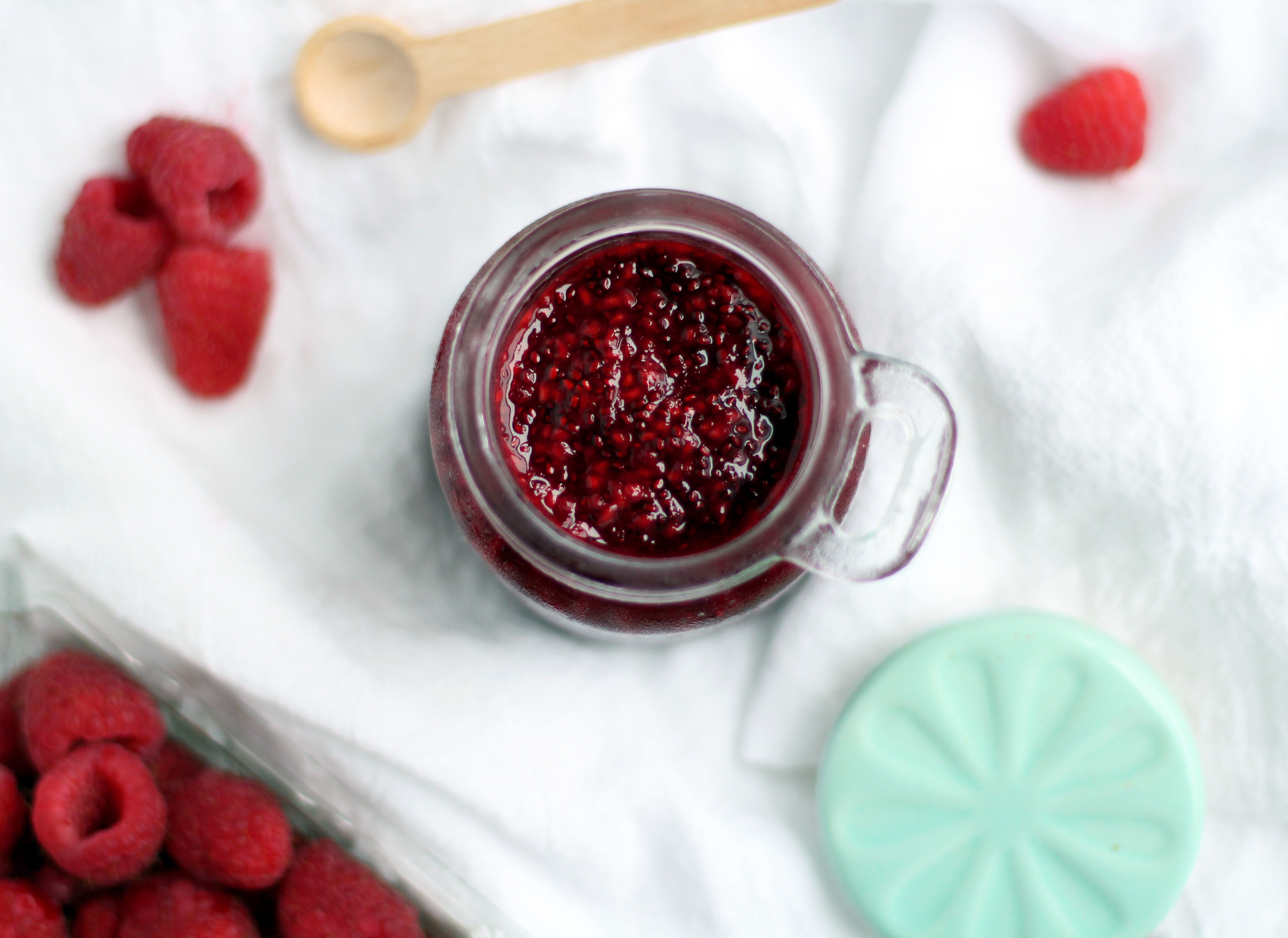 Rosewater is a beautiful floral-scented, rose-infused water that is often used in Middle Eastern desserts. Its uses are endless. It's great in cocktails and beverages, desserts, as a light fragrance, and even in facial products, including toners. It's soothing and decreases inflammation on the skin. In Lebanon, rosewater is also believed to be calming for your stomach.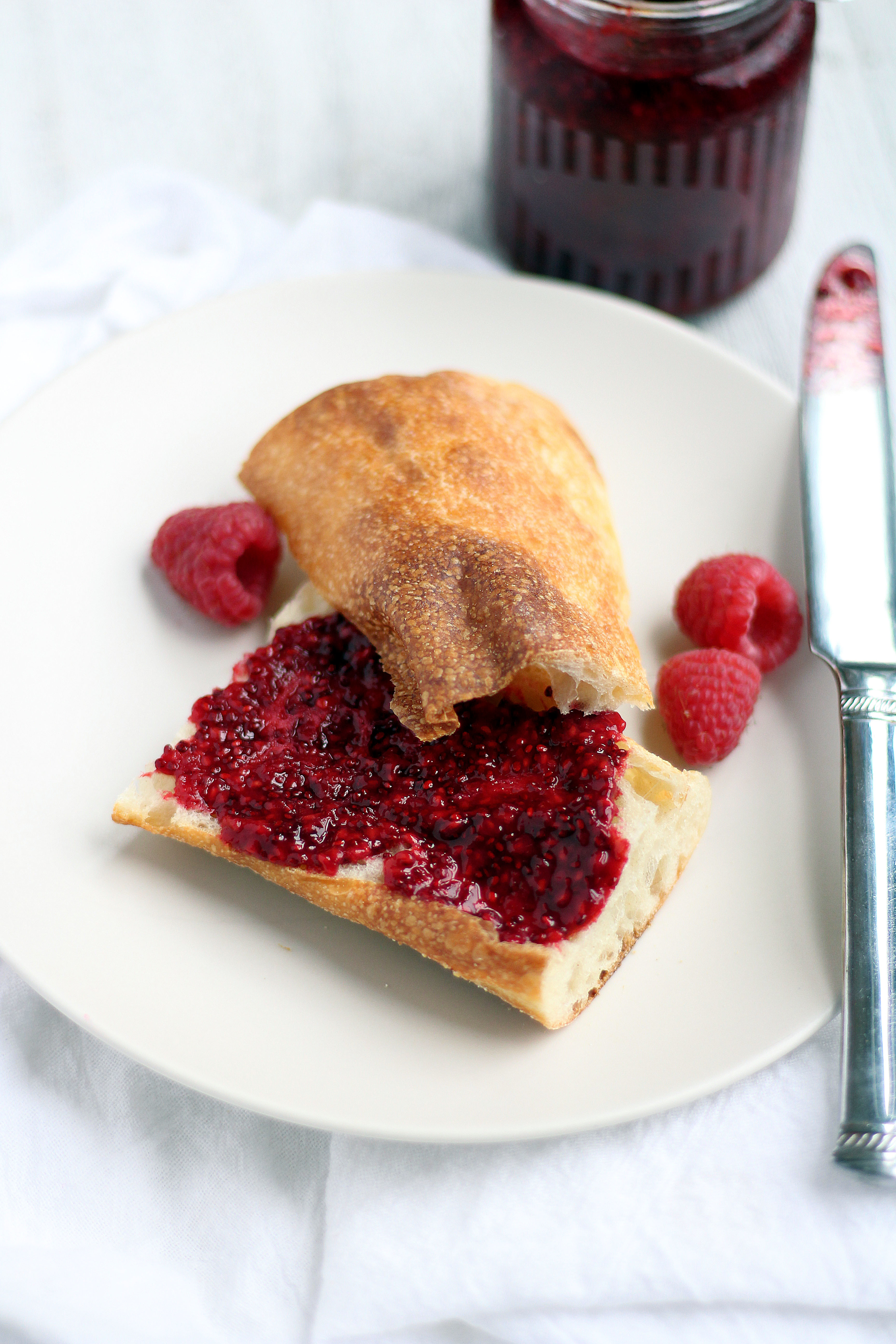 Have you ever seen My Big Fat Greek Wedding? You know how the dad thinks Windex is the cure for everything? Well, rosewater is my Windex. Have a stomach ache? Pour a couple drops of rosewater in water and drink it. Skin is out of whack? Dab a little rosewater on your face. Want to take your chia jam up a notch? Add some rosewater.
While you can certainly make this chia jam without it, rosewater gives a lovely floral hint to it. You can find rosewater at Middle Eastern markets, Whole Foods, and other specialty markets. I love this jam on toast, but I adore it on plain yogurt with a little granola.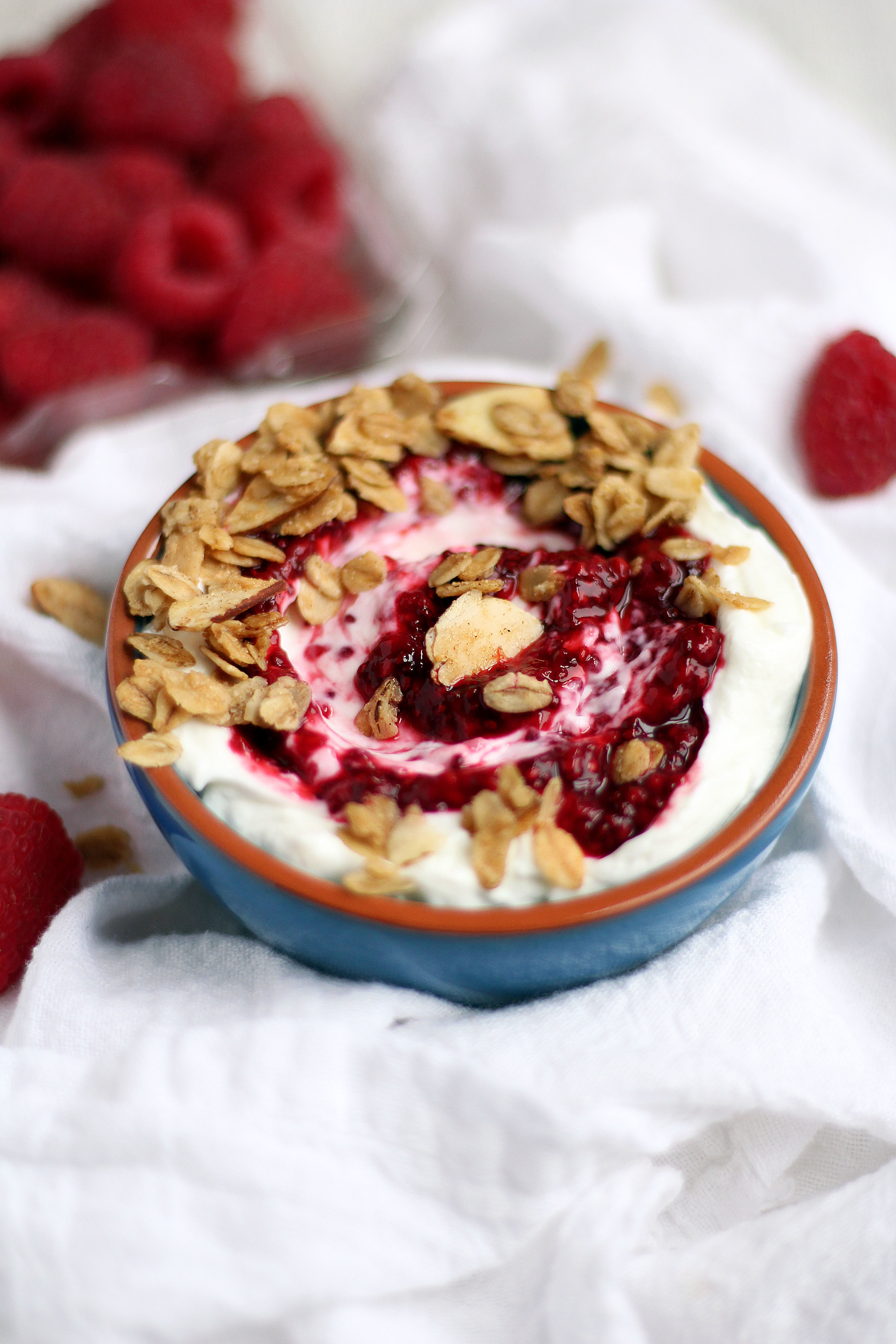 Raspberry Rosewater Chia Jam
I love this chia jam on yogurt, oatmeal, toast, and ice cream. One of my favorite ways to eat it is with labneh on toast for a delicious salty/sweet combination.
Ingredients
2 cups raspberries (I use frozen)
2 tablespoons chia seeds
1½ tablespoons agave*, or more to taste
½ - 1 teaspoon rosewater, or to taste
Instructions
Heat raspberries in a saucepan over medium heat until it begins to bubble and becomes almost syrupy (~10 minutes). Lightly mash the raspberries with a spatula as it cooks.
Remove the saucepan from the heat and stir in the chia seeds, agave, and rosewater.
Let sit for ~5 minutes to cool and thicken. I prefer to let it cool in the fridge and continue to thicken for 30 minutes or so before eating.
Store in the fridge for about a week.
Notes
If you use fresh raspberries, you may want to use a little more than 2 cups (frozen raspberries are normally a little less bulky than fresh).

*I use agave in this jam, as it's a more neutral flavor than honey. You could also use honey, but it may turn out a bit more floral and distract from the rosewater.
Have you ever tried rosewater? How do you use it?