Beets are one of those things that took me years to warm up to. As a kid, I always used to say that there was only one food I hated – beets. (Believe it or not, I really can't think of a food that I hate now..) I remember the day I changed my mind. I had a bite of a citrusy beet salad with creamy goat cheese and completely fell in love.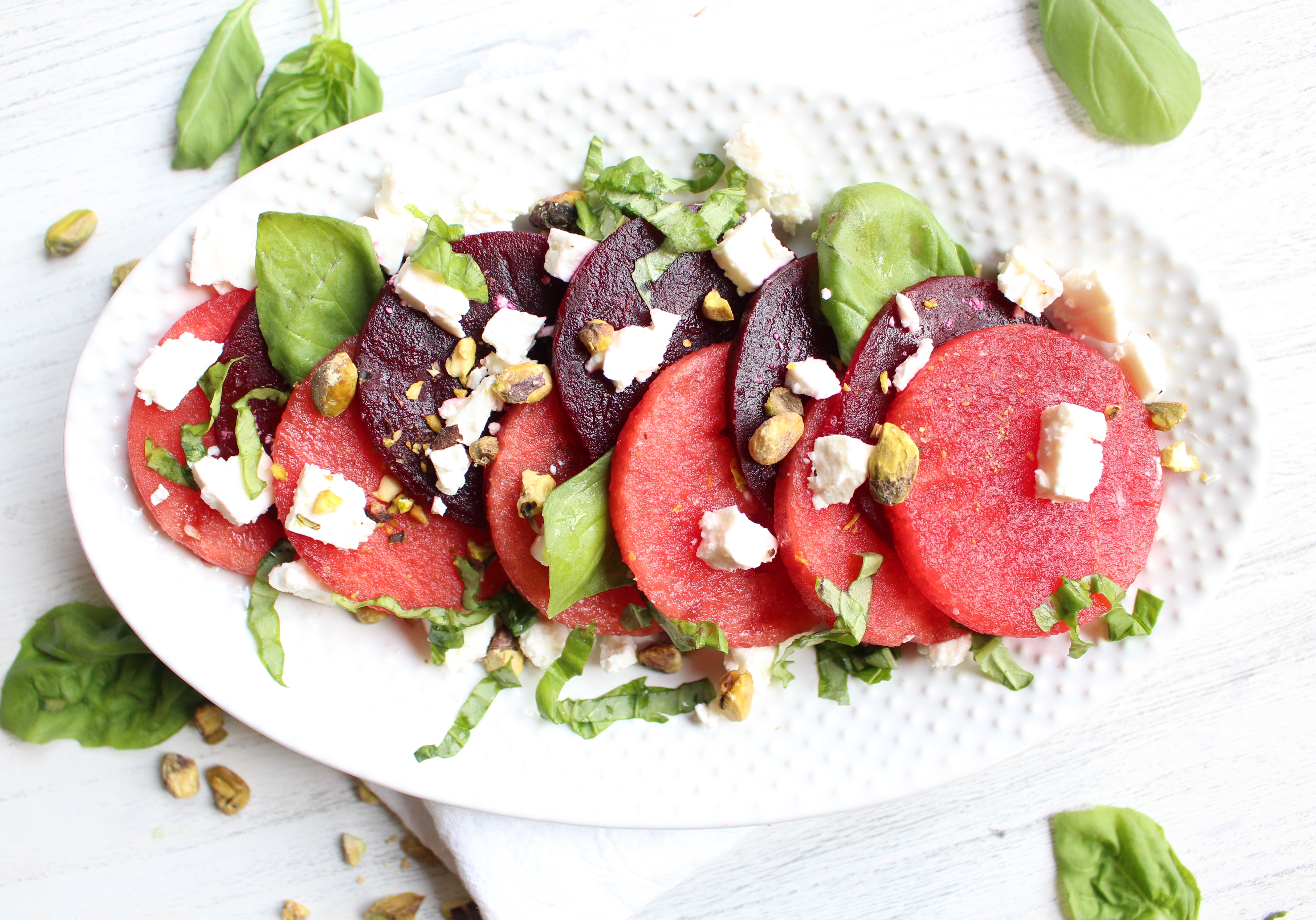 Nowadays, I'll eat them any way. Evan (boyfriend) loves them, so I set out to make a refreshing beet salad a couple weekends back. I was actually inspired by a salad I had at a wedding two summers ago. I feel like if I'm still thinking about a salad I ate two years ago, then I should probably try to recreate it…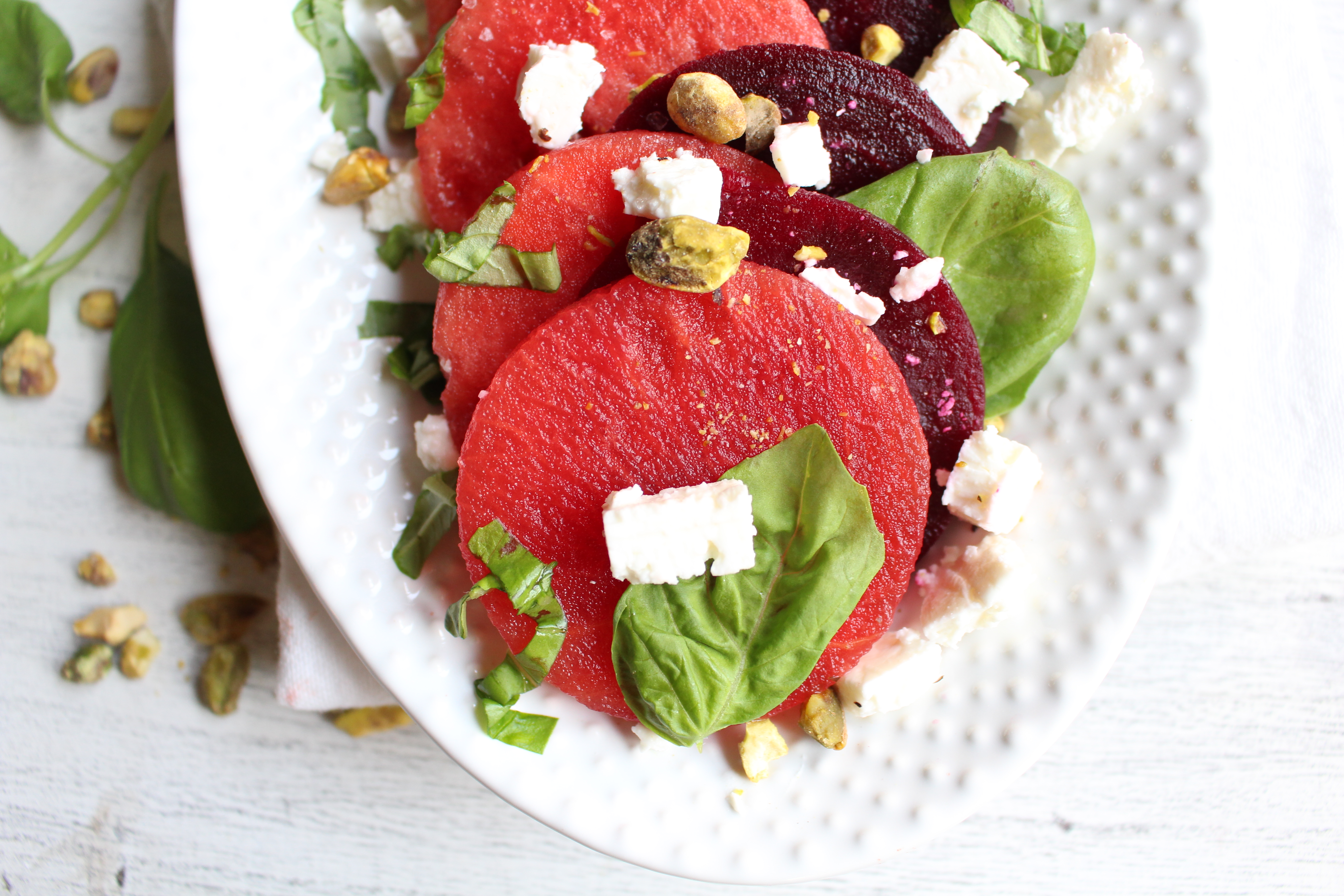 The weekends lately have been slower with fewer out-of-town trips and more farmers' market trips, patio-sitting, and BBQs, and it's finally starting to feel like summer. This salad has been on repeat for the past few weekends, and it definitely gives me all the summer feels.

Roasted Beet and Watermelon Salad
This salad is the epitome of summer - fresh, sweet, salty, and packed full of juicy watermelon and beets, salty feta, and refreshing basil. I used a cookie cutter to cut the watermelon into circular shapes, but you can cube or slice it in anyway you'd like.
Ingredients
1 medium beet, trimmed and scrubbed
~1/8 seedless watermelon
5-8 leaves basil, sliced thinly
2-4 tablespoons crumbled feta
2 tablespoons crushed pistachios
½ teaspoon lemon
½ teaspoon extra virgin olive oil
sea salt, to taste
Instructions
Preheat oven to 400 degrees F.
Wrap beet loosely in foil and roast on the middle rack in the oven for 50-60 minutes, or until tender, and let cool.
Meanwhile, slice watermelon into ~1/8 inch slices. Use a round cookie cutter (I used a 2.5 inch cookie cutter) to cut about 6 rounds.
Once the beet has cooled, peel the skin and slice into ⅛ inch rounds.You can clean up the rounds and make the size match the watermelon by using the cookie cutter (and save the scraps for salads!)
Alternate layers of beet and watermelon on a serving dish. Top with basil, feta, and pistachios.
When ready to serve, drizzle salad with olive oil, lemon, and a sprinkle of sea salt, to taste.
Notes
This salad serves 2 people as a side, but you can easily double or triple the recipe.