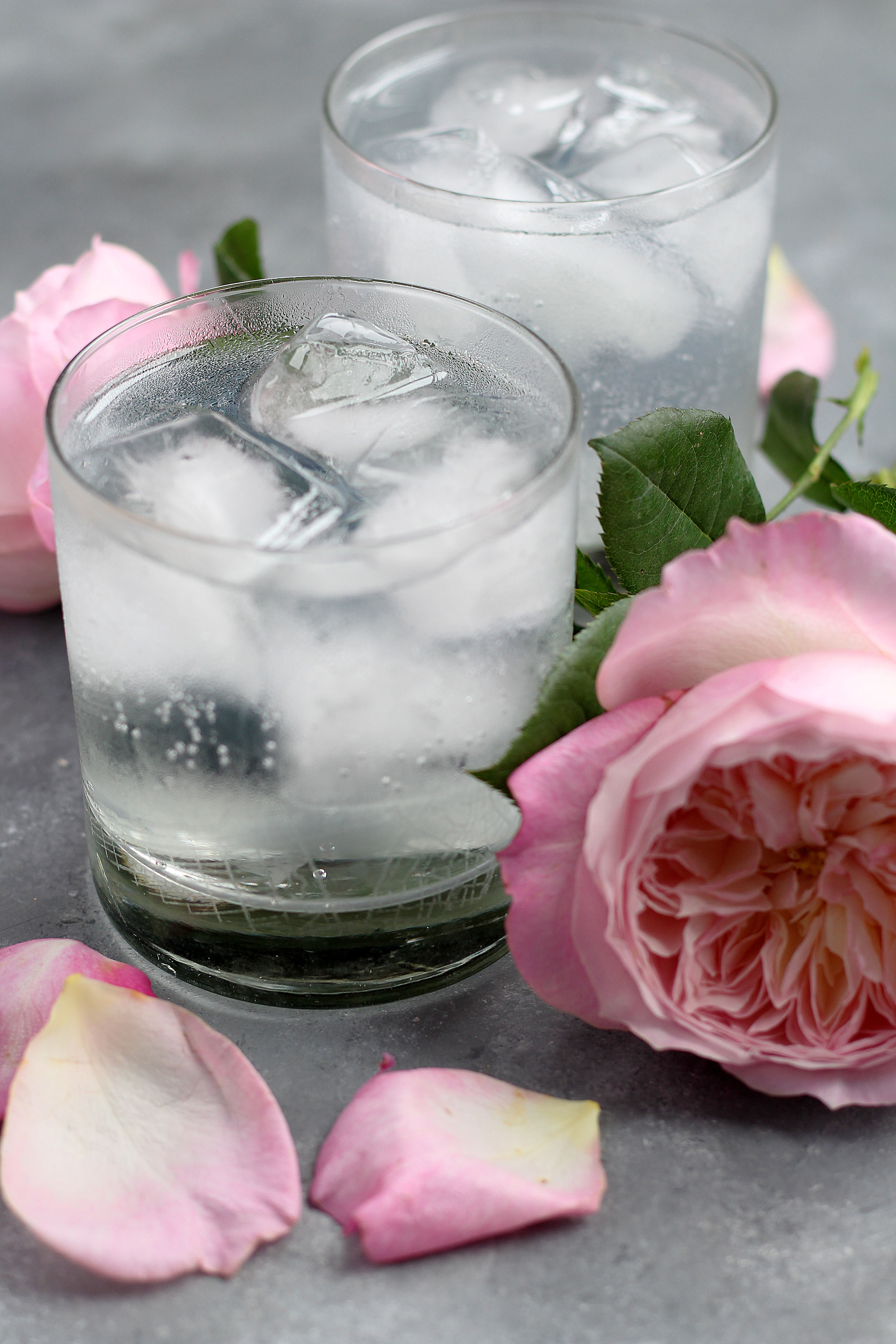 It's the WEEKEND! And there's so much to look forward to. Tonight, we're heading to Beirut for the week, and I absolutely cannot wait. Reasons I am so excited: I get to see family and friends I haven't seen in quite a while and the FOOD! Of course, the food. Fresh hummus and pita, the most delicious and flavorful fruits and vegetables, ful mudammas (more on that later), baklava, ashta ice cream, halawet el jibn, (and pretty much all the sweets), and so much more. If you aren't very familiar with middle eastern food, a lot of that may have sounded like jibberish, but worry not, I am confident that I'll come back super inspired and ready to recreate recipes to share with you!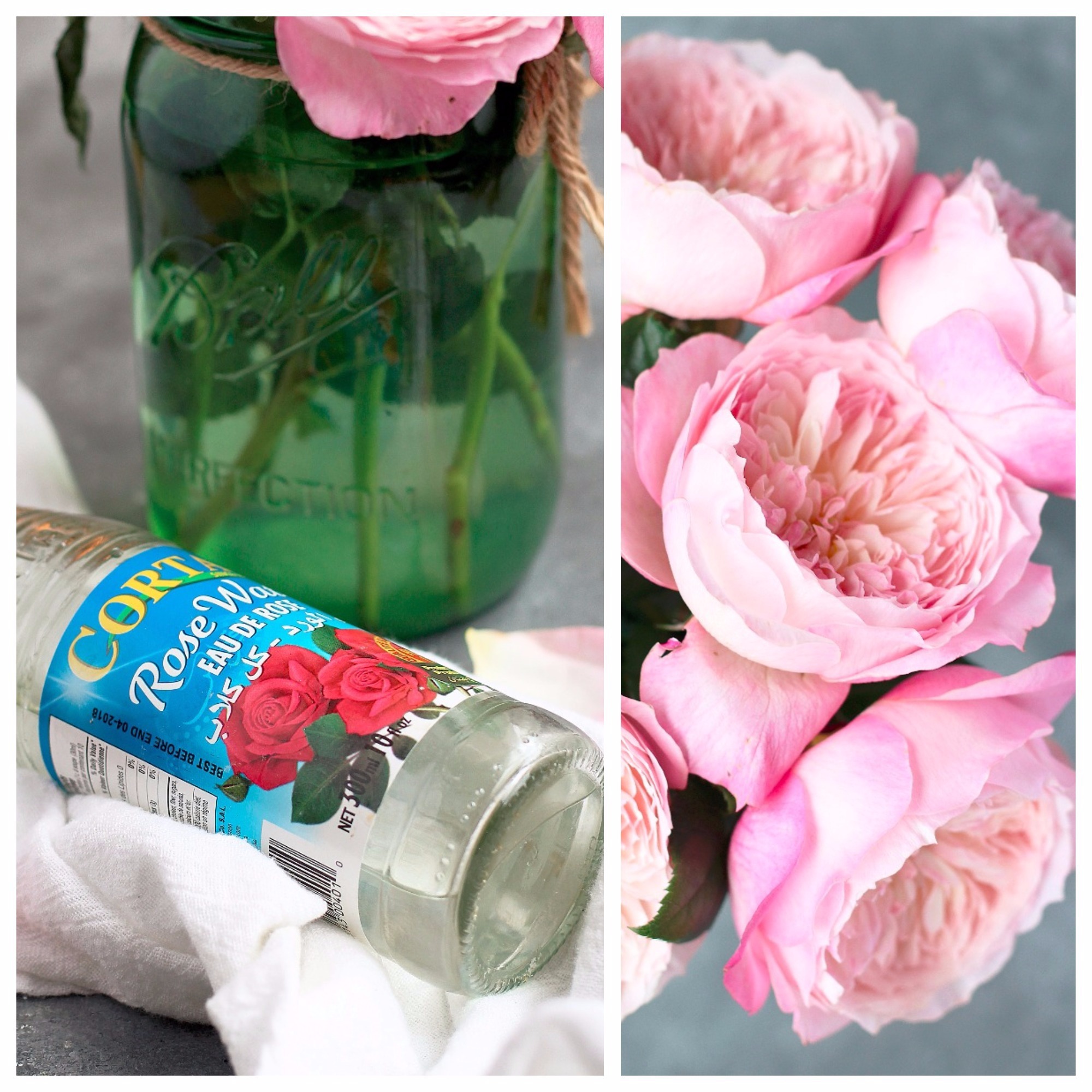 So on that note, I am in the mood to celebrate – with a super floral G&T. I wish I could take credit for this genius recipe. It's actually all E's work. He isn't much of a cook (that's more my jam, obviously), but he does make a good cocktail. And this is one of them. Elderflower tonic, a splash of rose water, and gin. I'm actually more of a vodka than a gin gal, and if you are too, this cocktail is great with vodka too! So to kick off my Beirut trip, enjoy a gin and tonic with this Lebanese twist (rose water).
Hope you have an awesome week! If you want to follow along, I'll be posting pictures on instagram. Otherwise, stay tuned for updates on our trip and a new recipe in about a week and a half…

Rose Water + Elderflower Gin and Tonic
A fun twist on a classic gin and tonic with elderflower tonic and rose water. You can find rose water at Whole Foods (usually) or any international/Middle Eastern markets. Sub vodka for gin if you prefer!
Ingredients
4½ ounces elderflower tonic
1½ ounces gin
¼ - ½ teaspoon rose water (depending on how floral you want it - I like ½ teaspoon!)
Instructions
Fill a glass with ice. Gin and tonics are often solved in high ball glasses, but I find this fits perfectly into an [shorter] old-fashioned glass - unless you're making a double.
Pour in the tonic then the gin, and finally, the rose water. Give it a good stir and enjoy!
Notes
I like a 3:1 ratio for tonic:gin. Follow these proportions if making more than one!