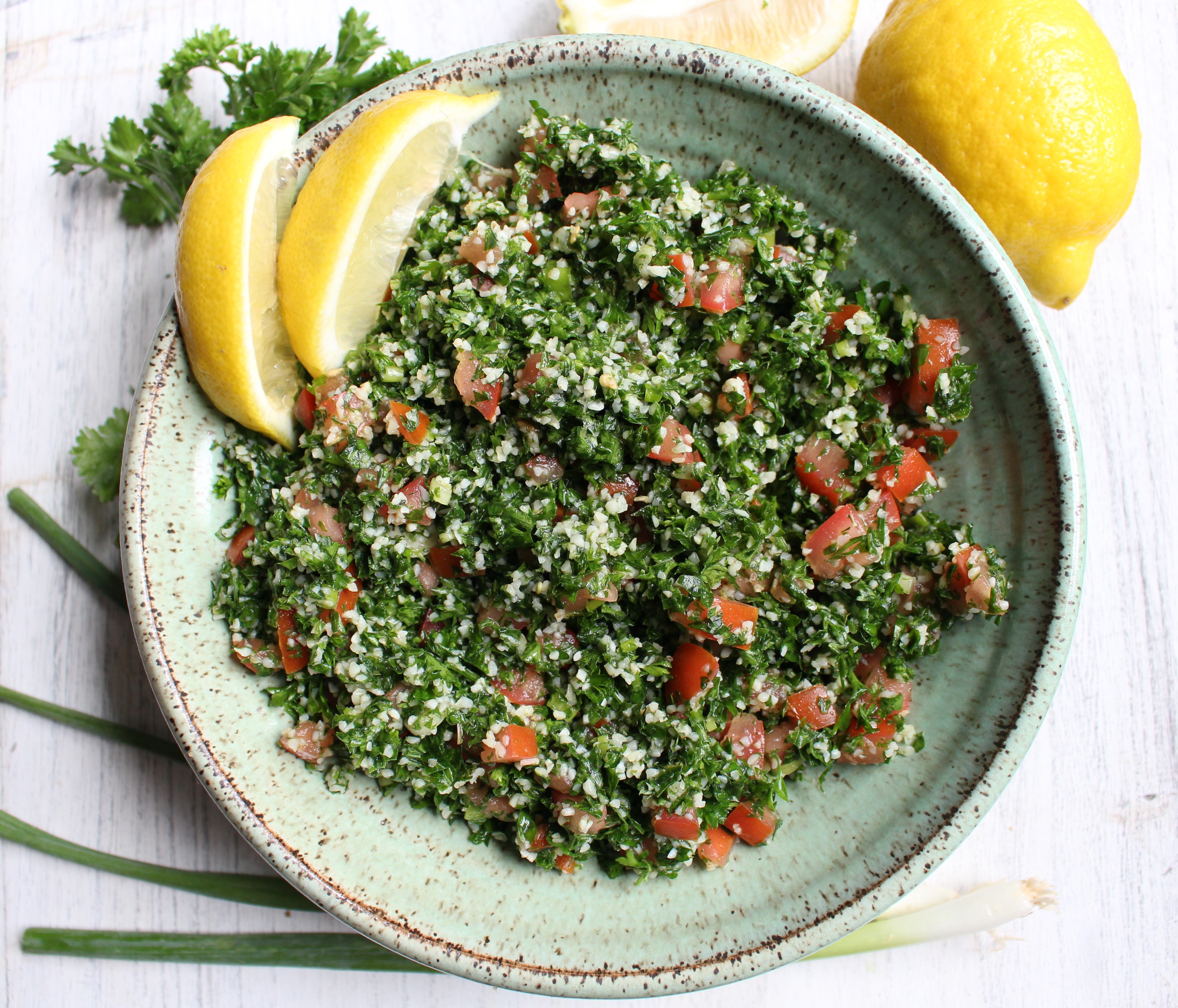 There are a lot of takes on the traditional tabbouleh (pronounced "tab-boo-lee") salad (see my kabbouleh salad), but nothing quite compares to the original. It's a classic Lebanese salad made with fresh parsley, ripe tomatoes, and bulgur wheat and dressed with lemon juice, olive oil, and mint. It's light, fresh, and packed full of Mediterranean flavors.
In Lebanon, you'll likely eat tabbouleh with a traditional meal – as a side for a grilled spread (mashawi) – along with hummus (grab my hummus recipe here) and baba ghanoush. Tabbouleh will always remind me of summers in Lebanon and grilling out.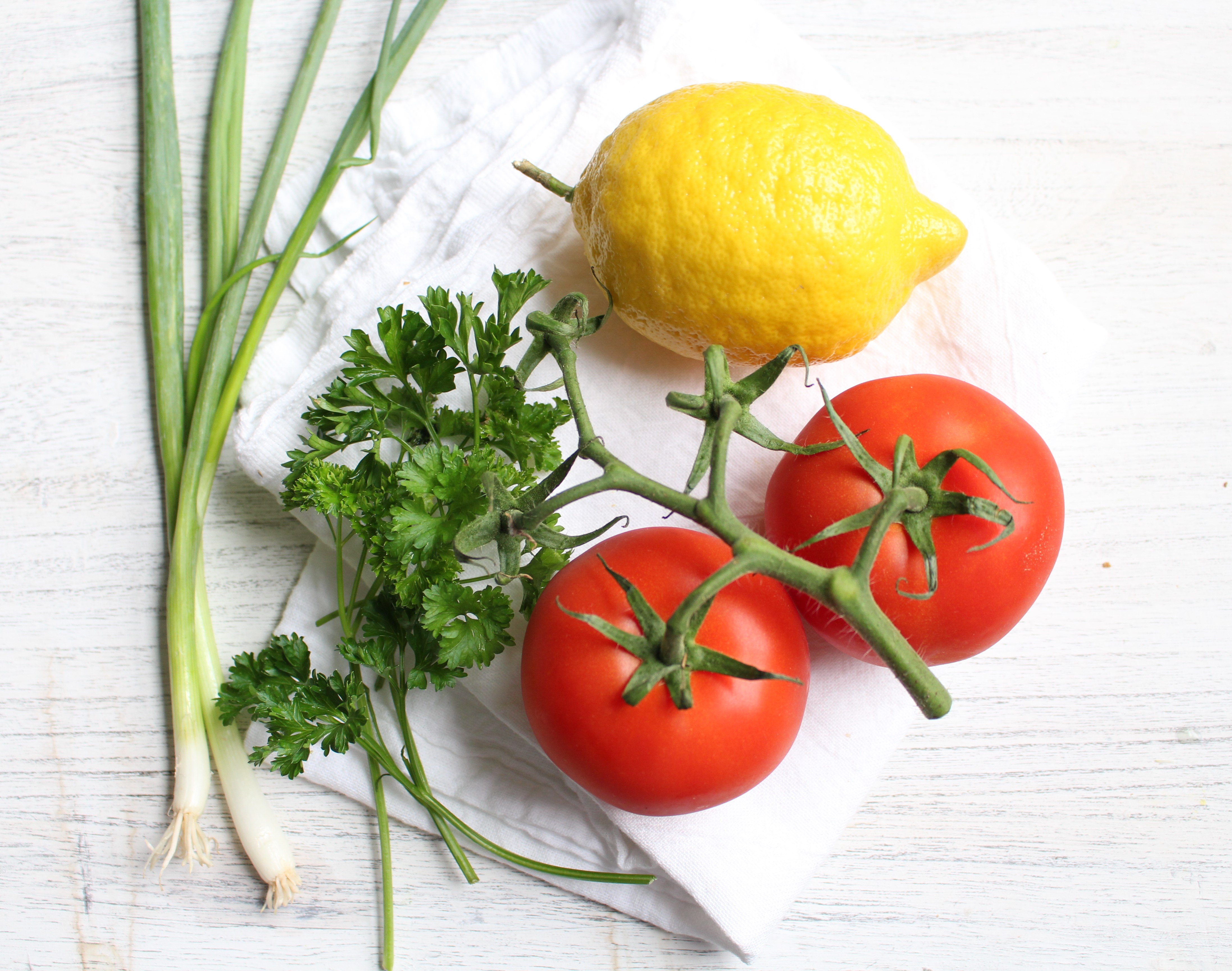 You can eat it as a side, with a little avocado, as a topping on a protein (grilled chicken, steak, or tofu!), in pita with hummus – the possibilities are endless.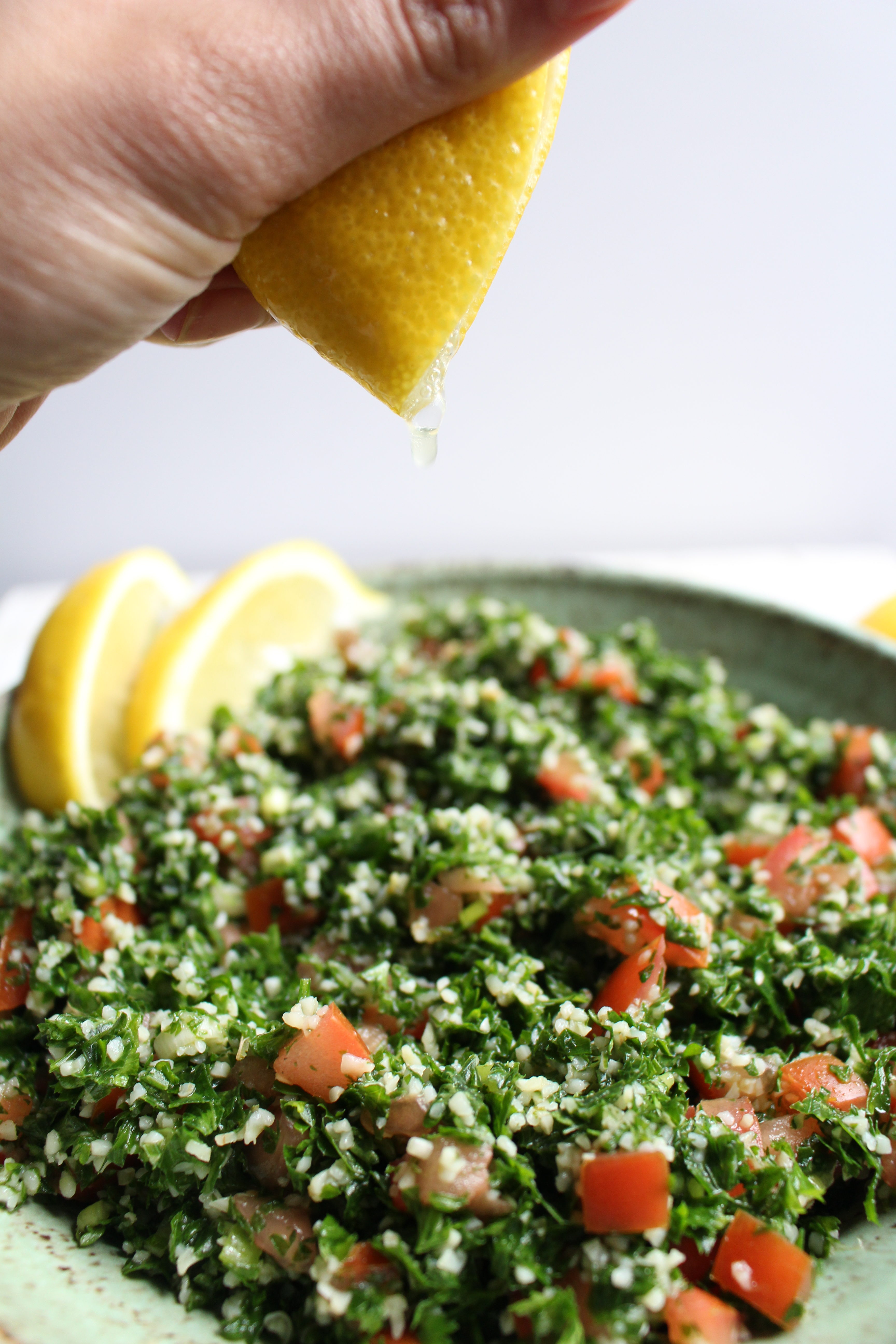 This recipe is special to me because I worked with my mom and got feedback from family members to create a recipe that's traditional and closely matches the salad that I've eaten over the years. As I've mentioned before, my mom never measures anything. She makes the best tabbouleh out there, so finally measuring out the ingredients and getting it in writing is really exciting for me. A couple recipes down, only a 1,000 or so more to go…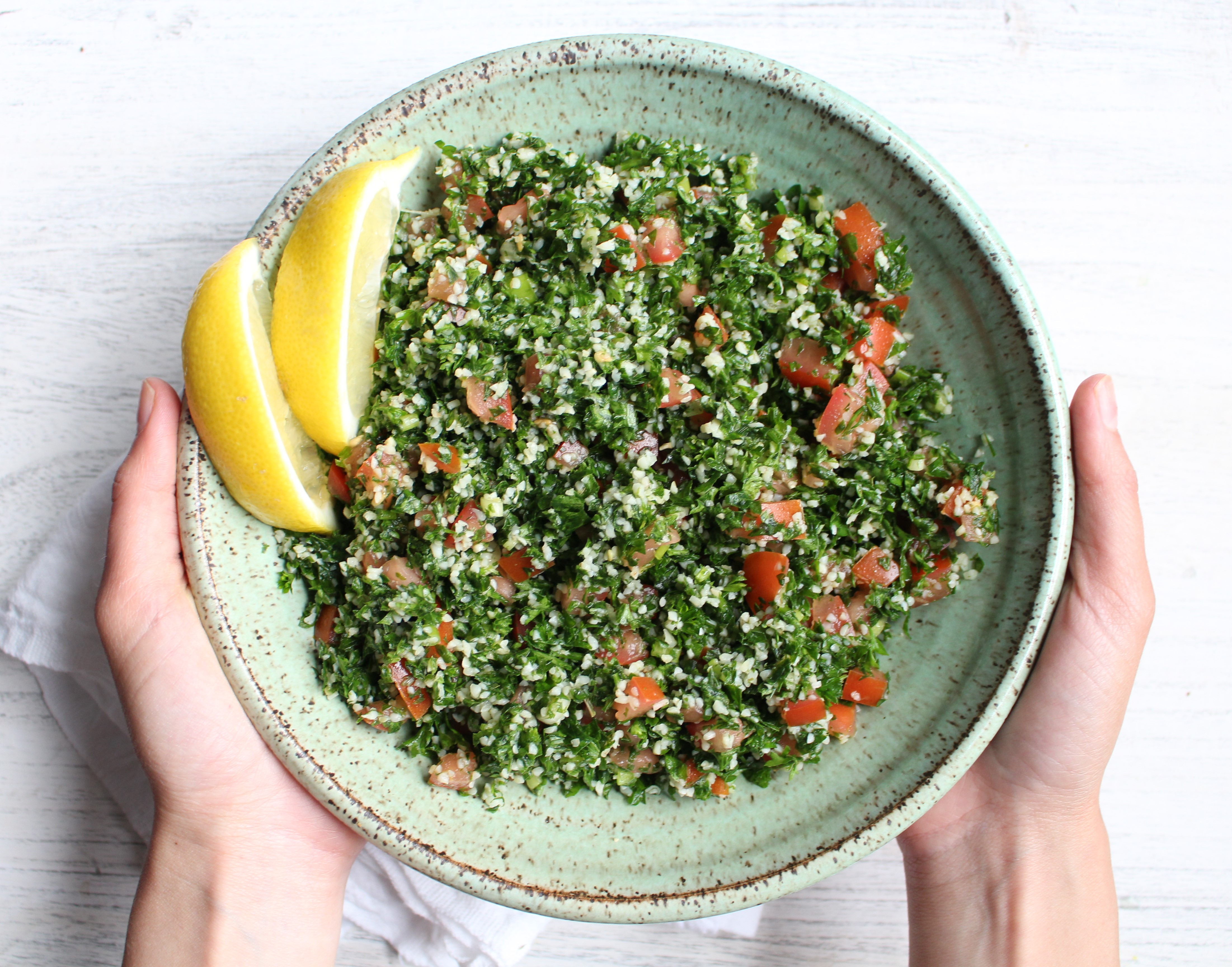 Traditional Tabbouleh
Tabbouleh is a light Lebanese salad featuring chopped parsley, ripe and juicy tomatoes, and bulgur wheat, with a light dressing of lemon, olive oil, and mint.
Ingredients
⅓ cup fine bulgur
2-3 bunches curly or flat leaf parsley, to yield 3 cups finely chopped
4 green onions, sliced thinly
3 tomatoes, diced
4 tablespoons lemon juice
3 tablespoons olive oil
¾ teaspoon salt or more, to taste
½ teaspoon dried mint or a couple fresh mint leaves, finely chopped
⅛ teaspoon lemon zest
Optional: a pinch of cinnamon
Instructions
Combine bulgur with ⅔ cup hot water. Let sit for 15-20 minutes, or until bulgur is softened and has expanded. Strain out any excess water and let cool.
Meanwhile, prepare the parsley. Rinse well and dry completely, using paper towels (and a salad spinner if you have one!). Pluck the parsley leaves from the stems, bunch the leaves together, and chop very finely with a large chef's knife.
In a large bowl, combine bulgur, parsley, green onions, and tomatoes.
Whisk together the lemon juice, olive oil, salt, mint, and lemon zest. Add the dressing to the salad and mix well. Taste and adjust seasonings, such as adding more salt or lemon or adding cinnamon.
Enjoy the tabbouleh immediately or store and eat within 1-2 days.
Notes
In Lebanon, you're more likely to find flat leaf parsley, so tabbouleh is usually made with it. I make it with curly parsley, but you are welcome to use whichever you find.