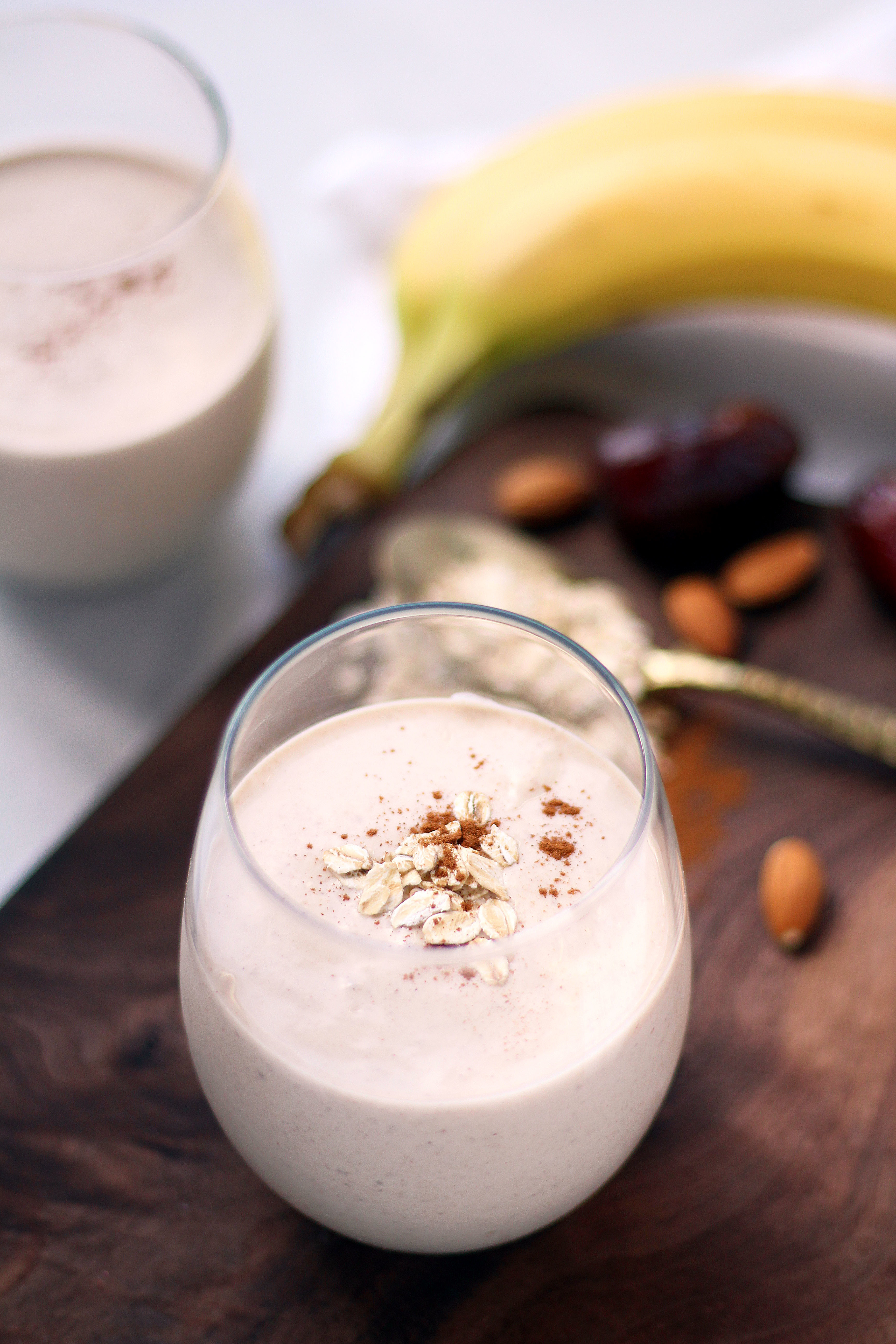 It is purely a coincidence that my only two smoothie recipes on the blog currently have oats in them (the other: blueberry oat smoothie). I first tried out oats in smoothies at a local juice/smoothie place and totally fell in love. I love super thick, creamy smoothies, and oats make a great thickener – not to mention, they help a smoothie go from snack to filling breakfast.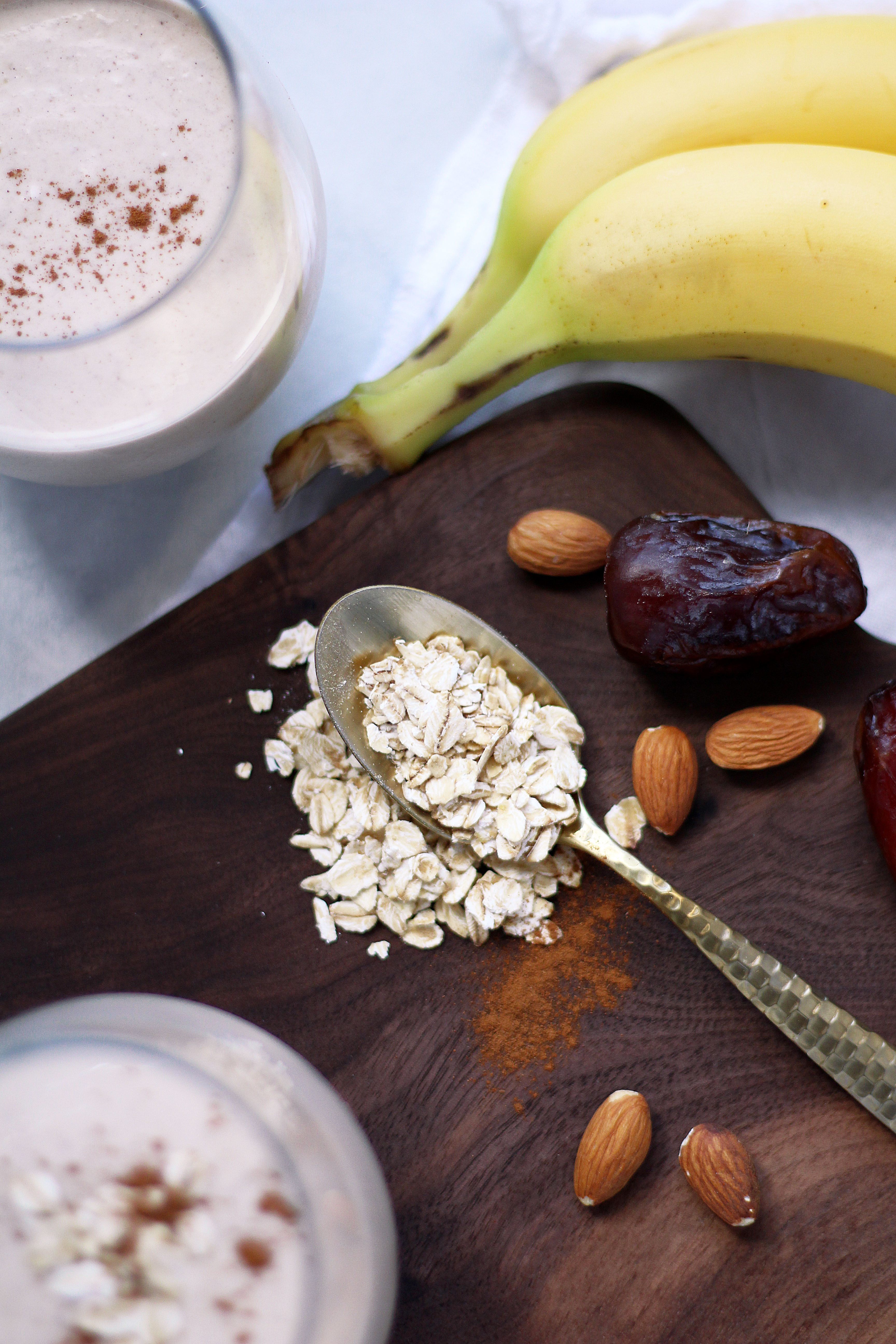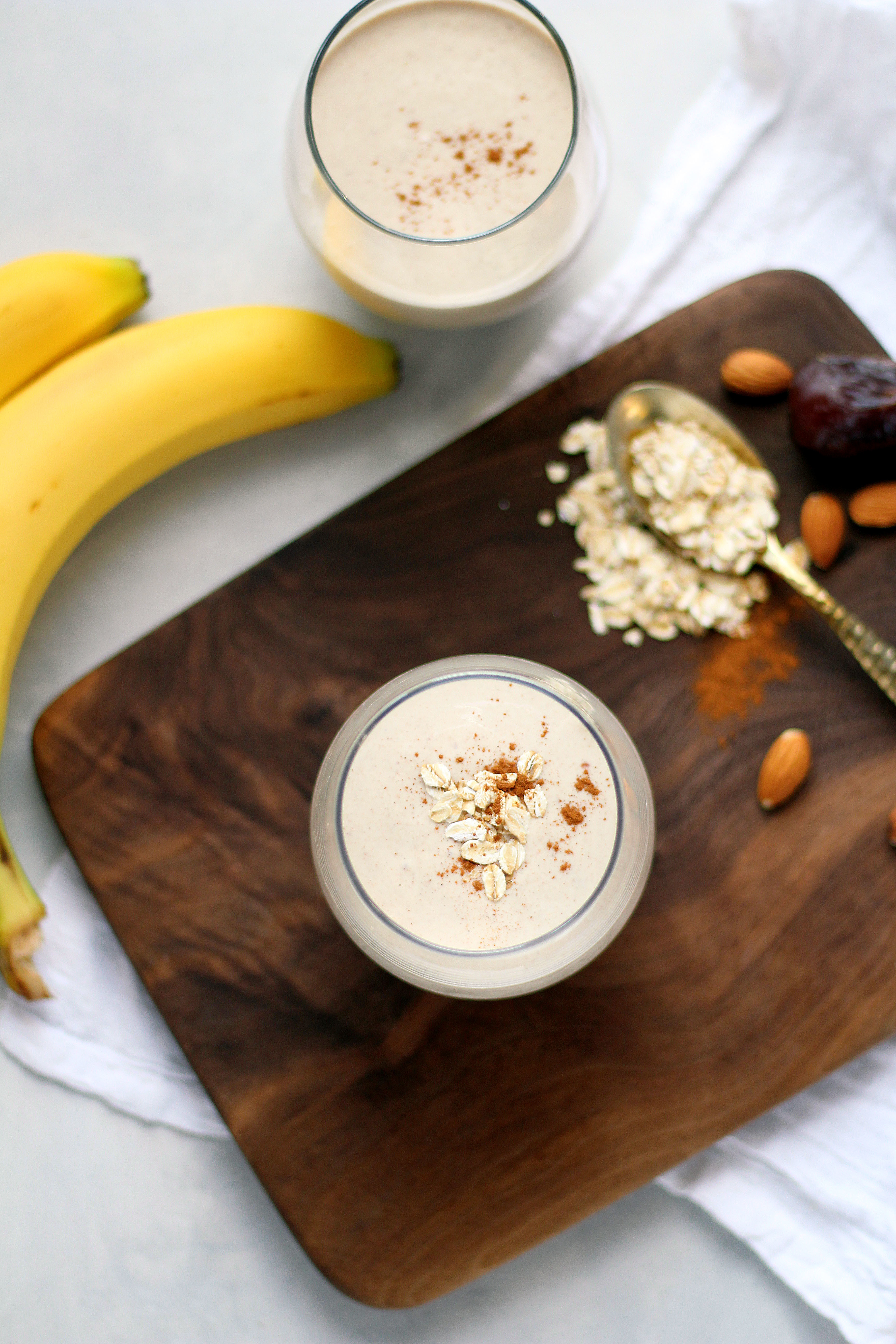 I have been experimenting with tahini lately, so it only seemed appropriate to try it out in a smoothie. This combo is the dreamiest and super thick thanks to the oats, tahini, and frozen banana. I like to peel bananas and freeze them ahead of time so they're ready to throw in smoothies, which gives them that milkshake-like texture. With dates and spices, this smoothie is totally addicting. In fact, I think I'll be having one for breakfast this morning…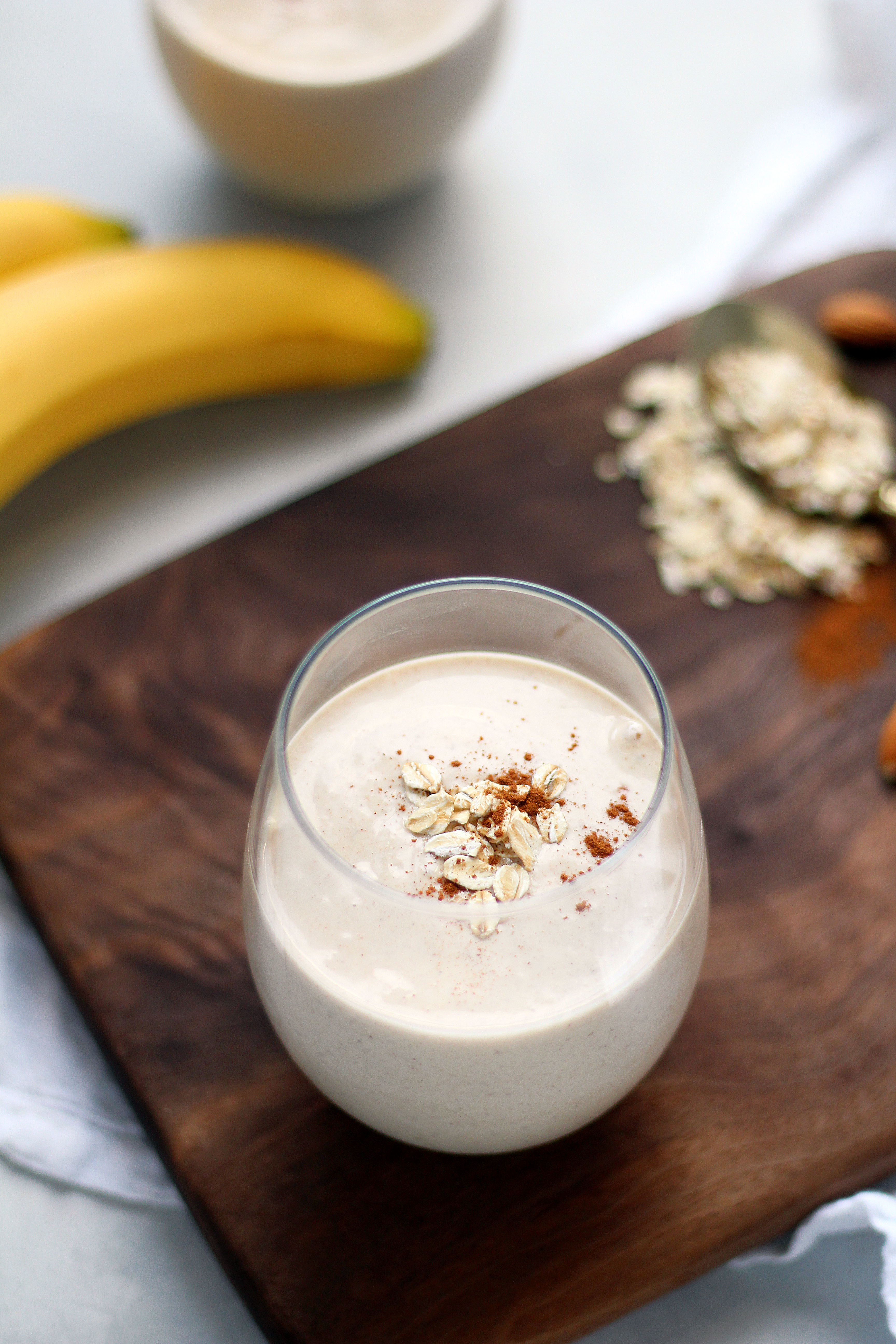 Tahini Oat Smoothie
A thick and creamy Mediterranean-inspired smoothie with banana, tahini, oats, dates, and spices.
Serves:
2 small smoothies
Ingredients
¼ cup rolled oats
⅔ cup unsweetened almond milk or milk of choice, or more to taste
2 frozen bananas, chopped
3 tablespoons tahini
2 medjool dates (optional: soak in hot water for 10 minutes and drain well before blending)
¼ teaspoon of cinnamon
pinch of cardamom
Instructions
Add the rolled oats to your blender. Blend/pulse into a fine powder (oat flour).
Add the milk, bananas, tahini, dates, and spices. Blend until creamy and smooth. For a thinner smoothie, add more milk.
Serve immediately.