In the spirit of sharing all things yogurt lately, I decided it would be a good time to share this mint and cucumber yogurt sauce. This sauce (laban w khiar in Arabic) is the Lebanese/Middle Eastern version of tzatziki. This is one of those savory yogurts that I grew up eating and adore. I could eat it by itself (I do sometimes), but there are plenty of ways to eat it – on grilled veggies, meat, or fish or on lentils. Really, the possibilities are endless. Traditionally, we'd eat it as a side "salad" with kibbeh and grape leaves.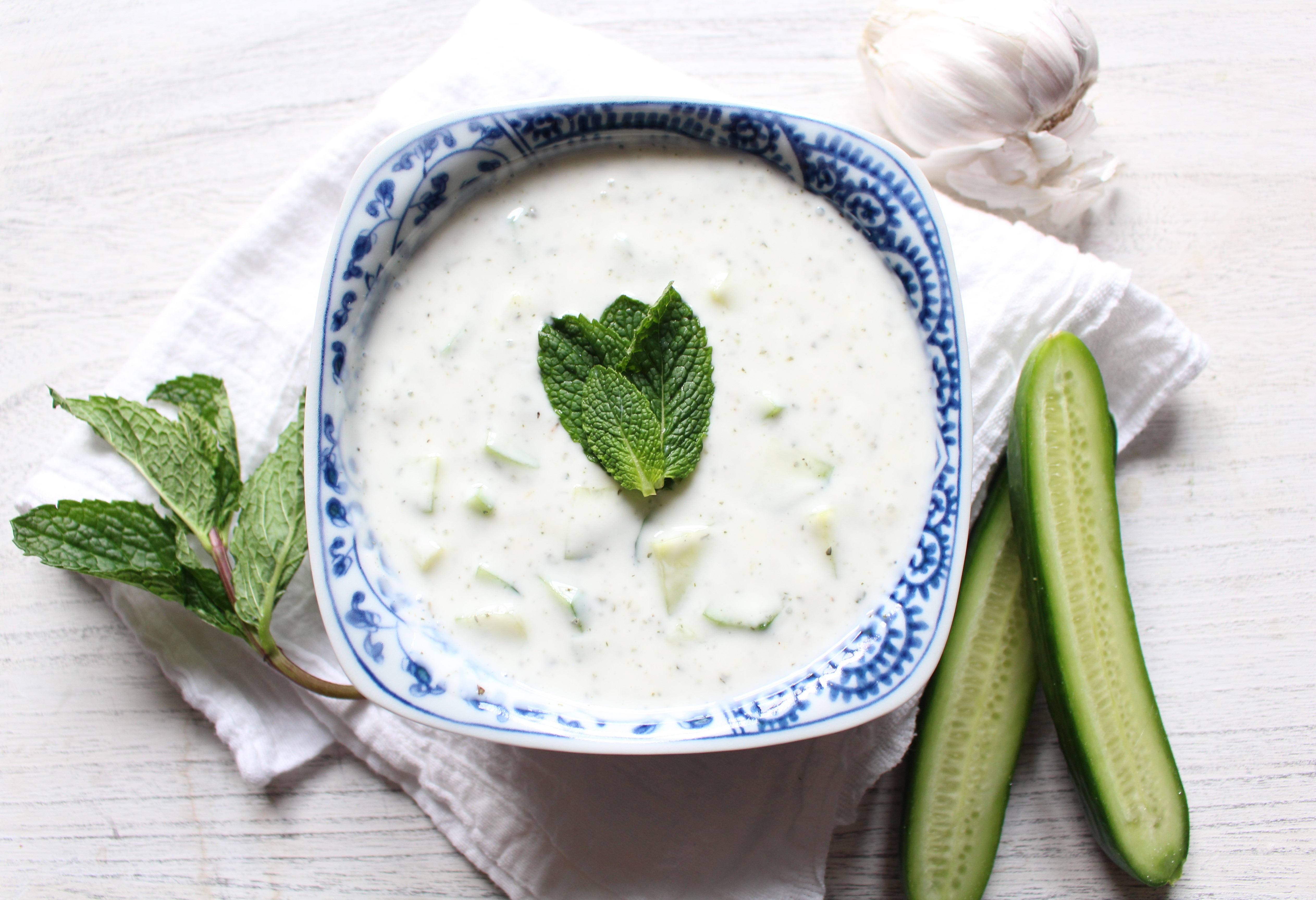 It's cool, refreshing, and creamy and makes the perfect addition to your grilled spread this summer.
The heat here has been relentless, but I'd be lying if I said I hated it. I adore summer – it's my favorite season by a landslide. I love the beach, breezy sundresses, long summer days, family vacations, grilling out, the list goes on and on. In summer, I love cool, refreshing dishes and this yogurt is the perfect addition to any summer meal.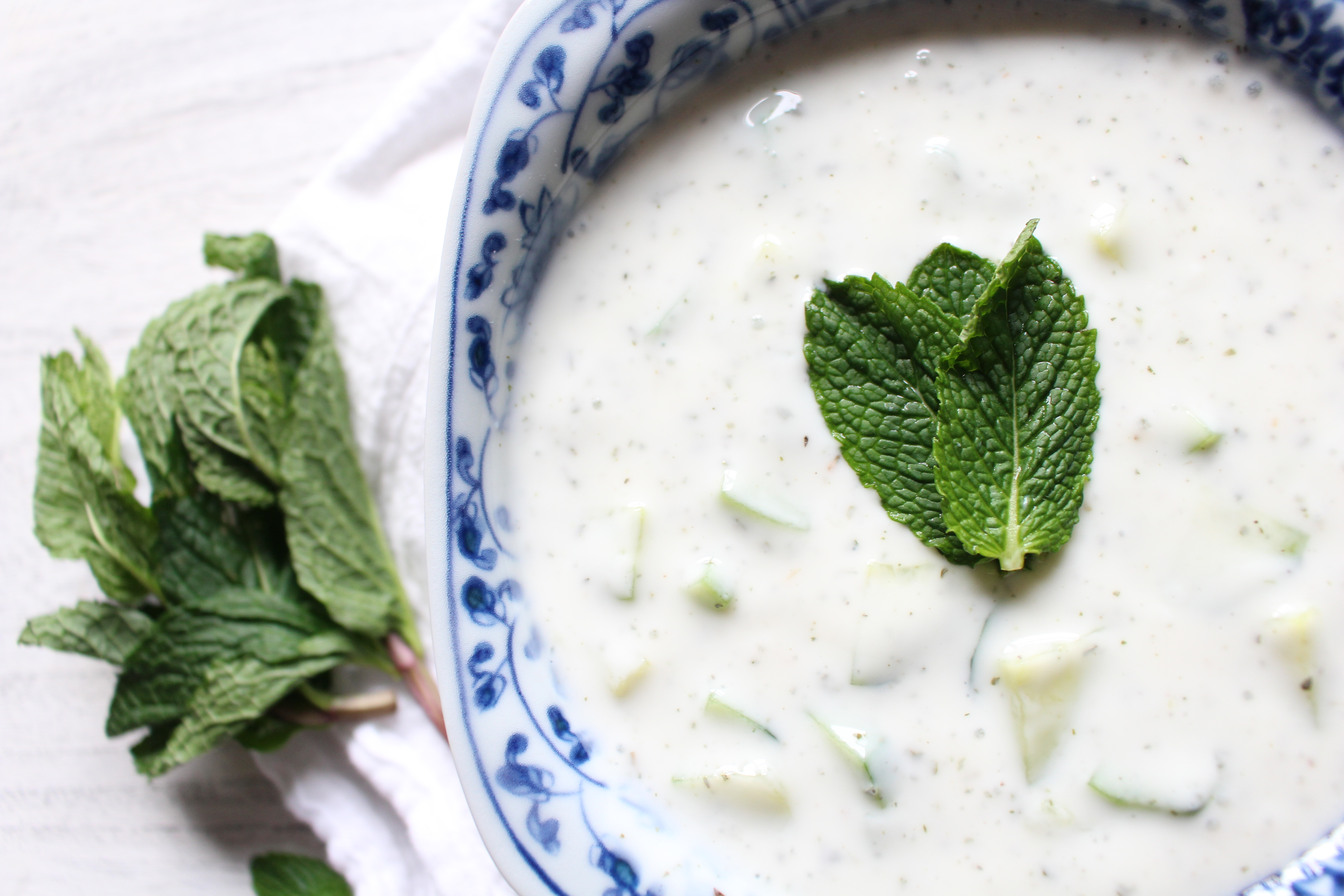 Mint and Cucumber Yogurt Sauce
This cucumber sauce is creamy, healthy, and refreshing. It's the perfect addition to grilled veggies or proteins, or as a side salad.
Ingredients
1 quart plain, whole milk yogurt
1 small clove garlic, mashed
2 teaspoons dried mint
4 cucumbers (2 cups), quartered length-wise and chopped
½ teaspoon salt, or more to taste
Instructions
Combine all ingredients and mix well.
Taste and adjust seasonings to taste, such as adding more salt or mint.
Notes
I use Persian cucumbers, but other cucumbers (such as English) work fine, so long as you measure out the cups after chopping.

While it's not necessary, I like to make this ahead of time and let it chill in the fridge for a while before serving to let the flavors really come out.