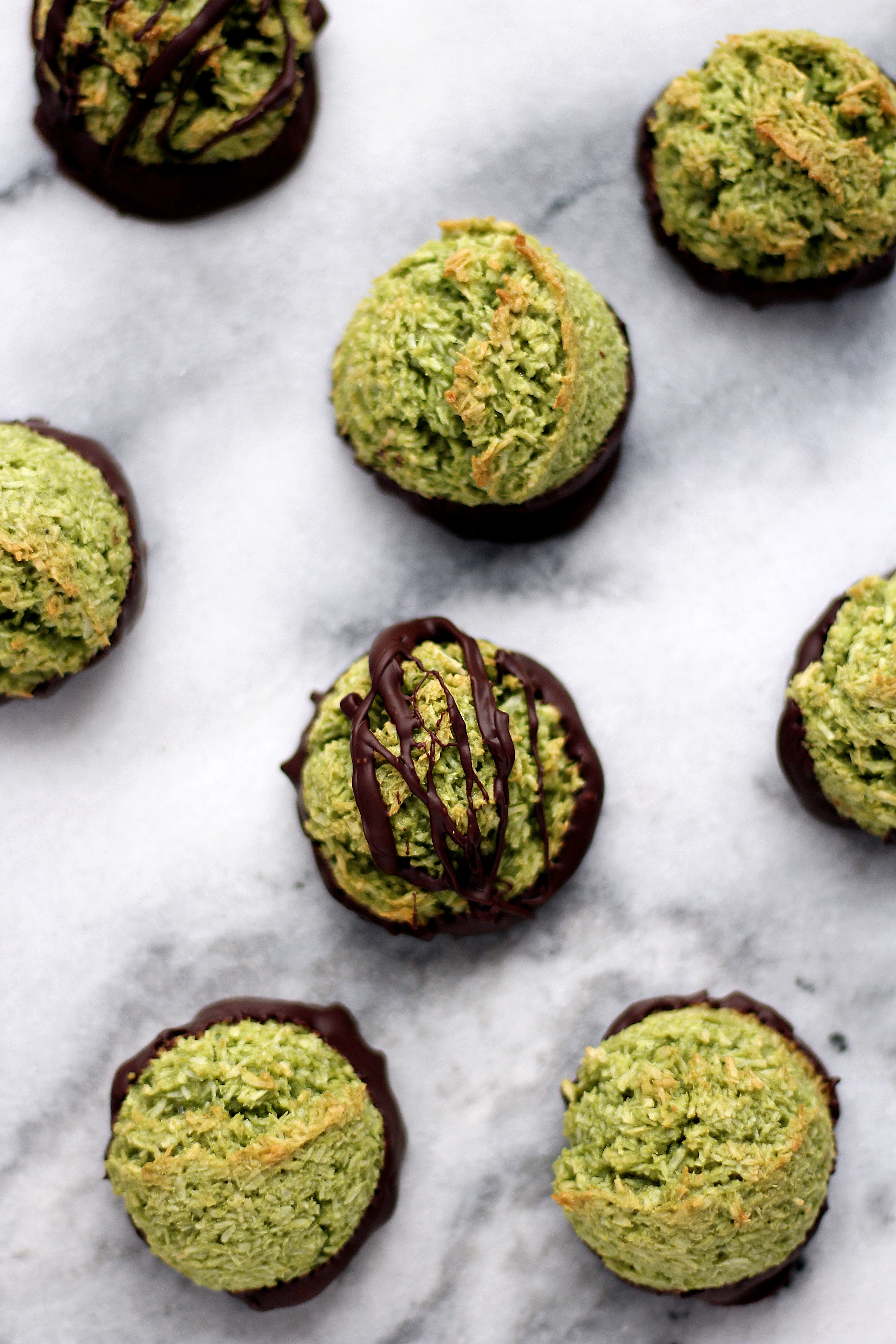 Growing up, I always wanted to proudly participate in St. Patty's (Paddy's?) Day like my friends who were Irish or could claim they had a bit of Irish in them (think: "Kiss Me, I'm Irish" shirts). Not exactly in the cards for this brown-haired olive-skinned Middle Eastern girl. And I can now say pretty confidently that 0% of me is Irish. My parents both did one of those DNA tests to determine your ethnic mix, and it was really interesting. Not exactly anything eye-opening since my lineage is mostly tied to a certain region, but interesting nonetheless! I totally recommend those DNA tests as a fun gift…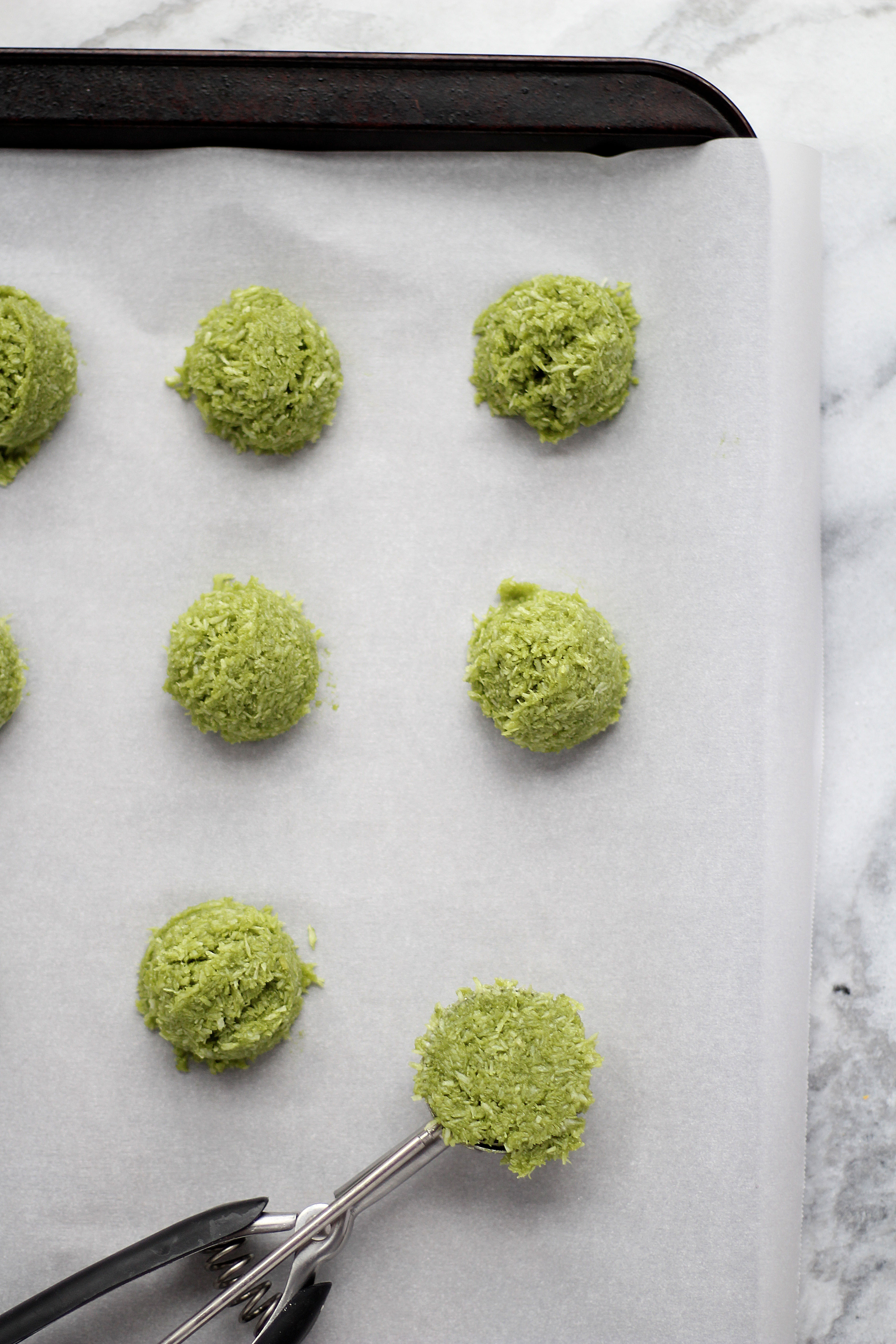 Ok, back to St. Patty's Day. This year, I'm celebrating with these cute green matcha macaroons. Of course I dipped them in chocolate because I strongly believe chocolate makes everything better, but also because I was inspired by a chocolate bar that I recently fell in love with: popped rice, matcha, and dark chocolate. It was heaven, just like these macaroons.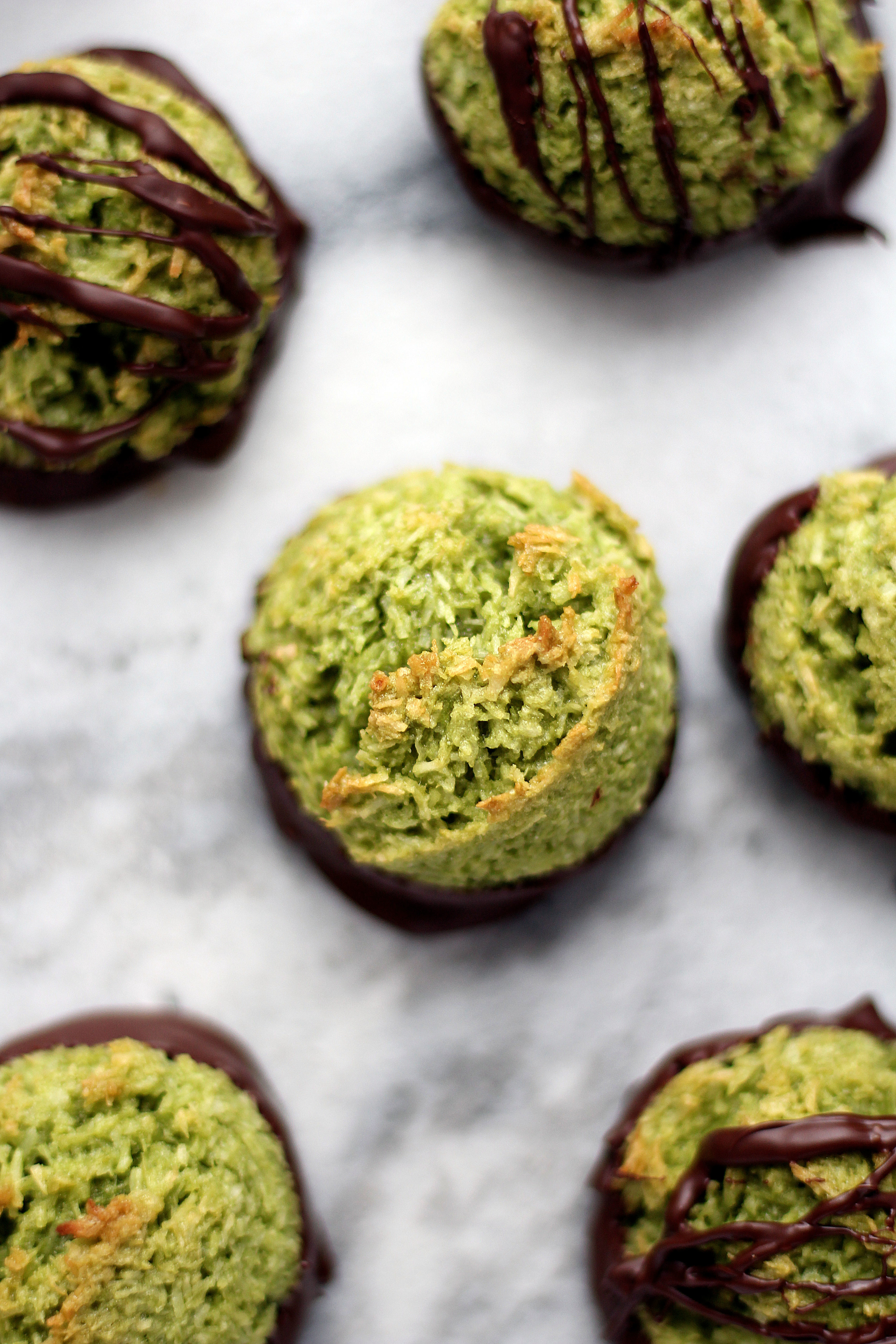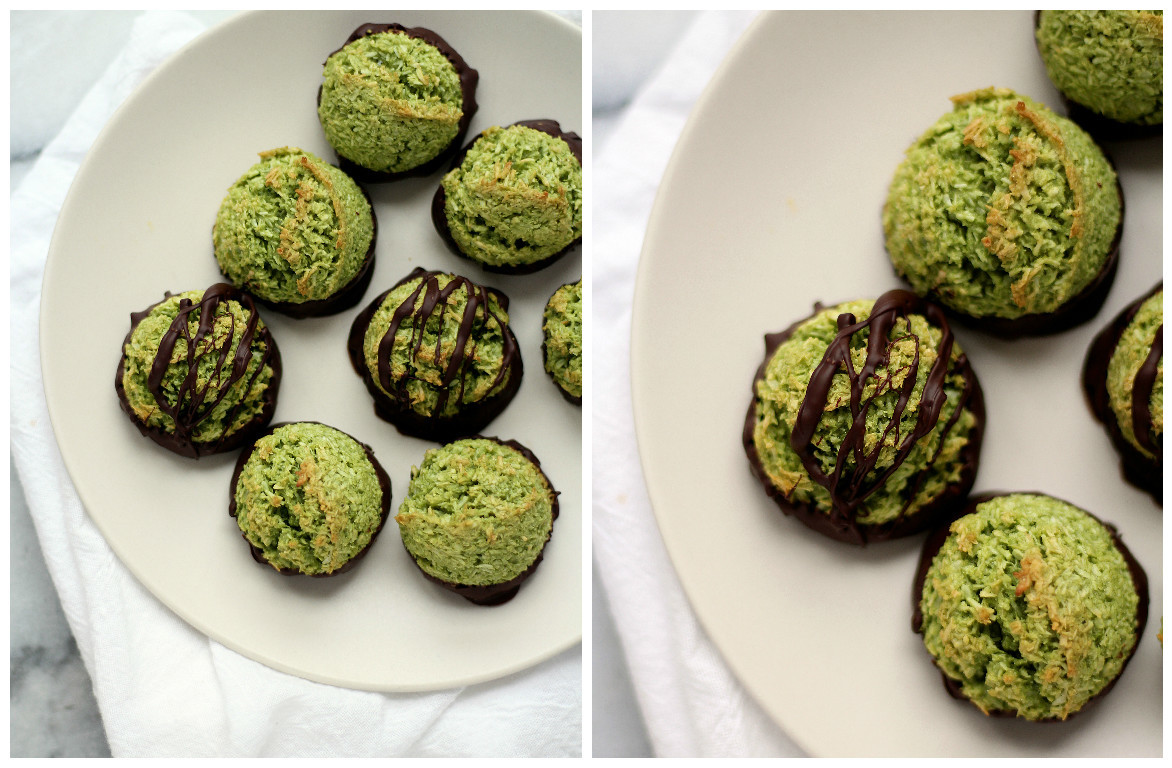 These are one of the most simple "cookies" you can make, are a great combo of flavors, and go perfect with a cup of tea… or a green beer. Chewy, sweet (but not too sweet – that's a pet-peeve of mine with some macaroons I've had), earthy, coconut-y, pretty much the perfect treat for this time of the year. I'll definitely be making these for Easter too!

Chocolate Dipped Matcha Macaroons
These matcha macaroons are a twist on the classic with a hint of earthy green tea then dipped in dark chocolate. Great with a cup of tea!
Ingredients
1¼ cup unsweetened shredded dried coconut
⅓ cup sugar
2 tablespoons all-purpose flour
1 teaspoon matcha powder
⅛ teaspoon salt
2 large egg whites
¼ teaspoon vanilla extract
optional: ½ cup semi-sweet or dark chocolate chips
Instructions
Preheat the oven to 350 degrees F and line a baking sheet with parchment paper.
In a medium bowl, stir together the coconut, sugar, flour, matcha, and salt.
Add the egg whites and vanilla to the coconut mixture and mix well to combine.
Using a medium cookie scoop or a spoon (or your fingers), scoop out 10 macaroons onto the parchment-lined baking sheet.
Bake for 18-20 minutes, or until they become golden on top. Cool on a wire rack.
Once cool, melt the chocolate in a double boiler on the stove top or in the microwave in 30-second intervals. Dip the bottoms of the macaroons in the chocolate and set back on the parchment-lined baking sheet. Drizzle the tops with chocolate, if desired. Refrigerate until the chocolate is set, about 5-10 minutes.