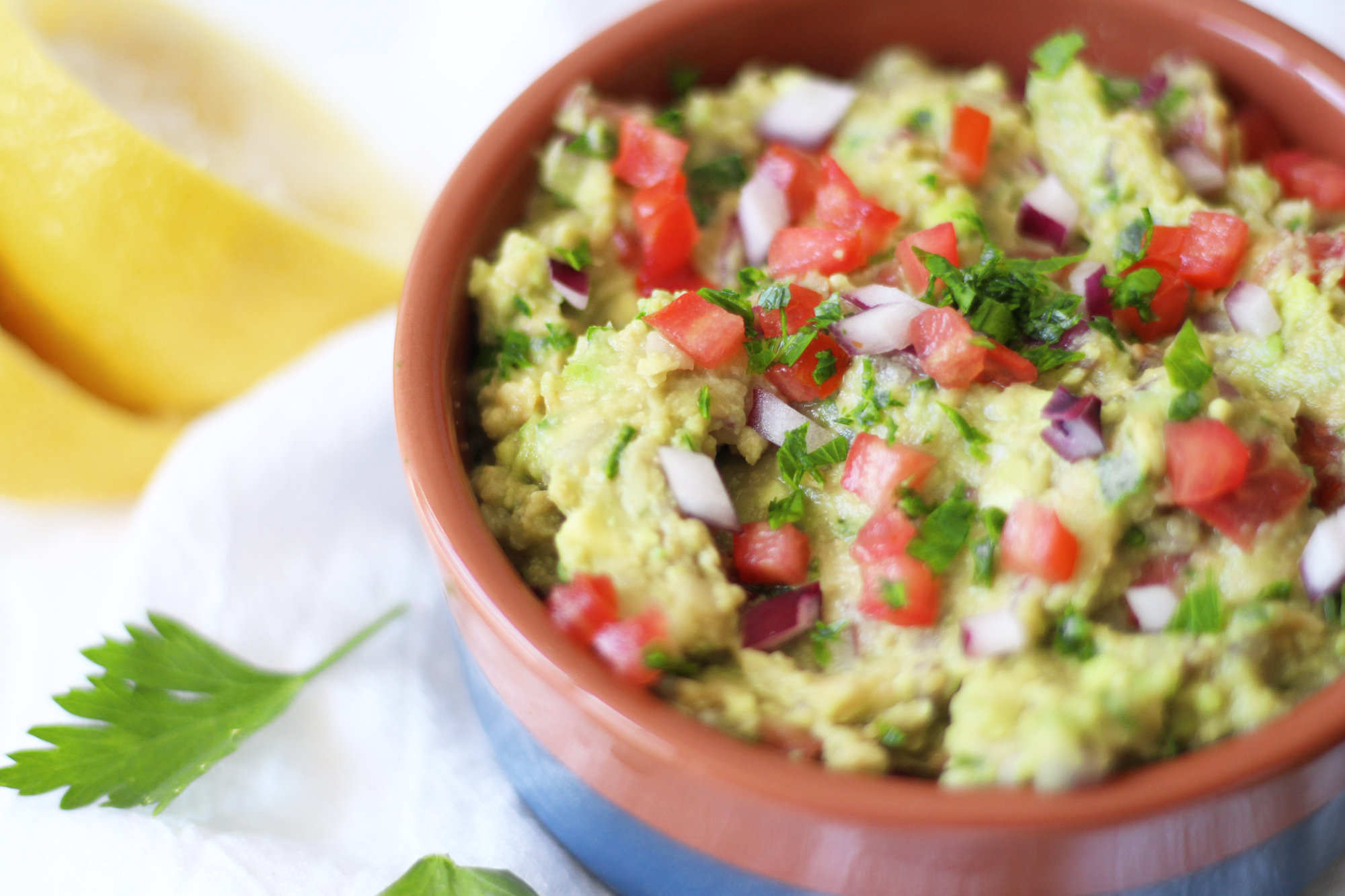 I'm soaking up every last second of summer – my favorite season. I have to admit, I'm experiencing a little summertime sadness already, especially with the cool 50 degree F morning today. I really like fall in New England, but I just wish fall would lead back into summer instead of winter… wishful thinking. This guacamole is my official farewell to summer. I'll be bringing it to the last few barbecues, picnics, and parties of the sweet summer months.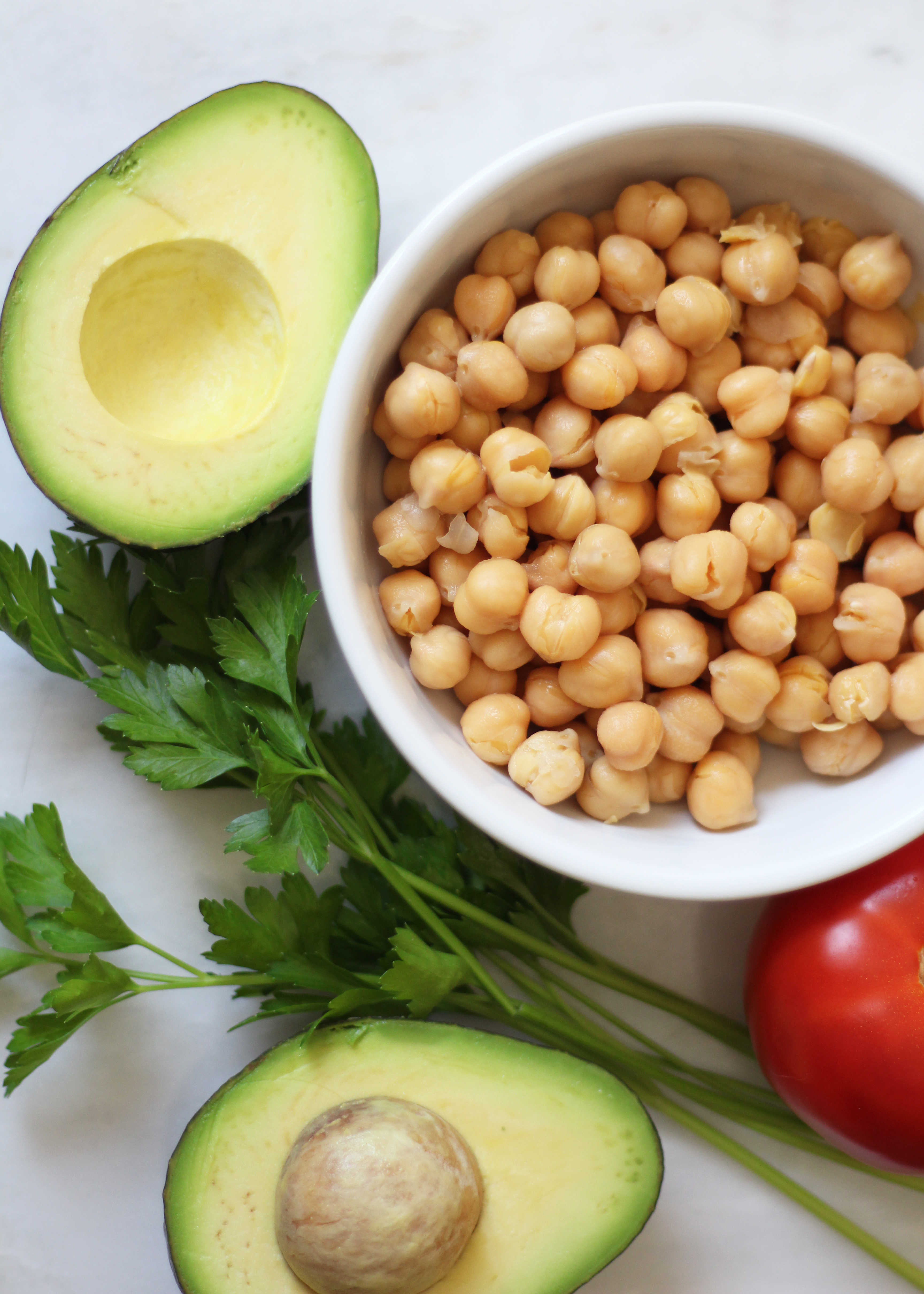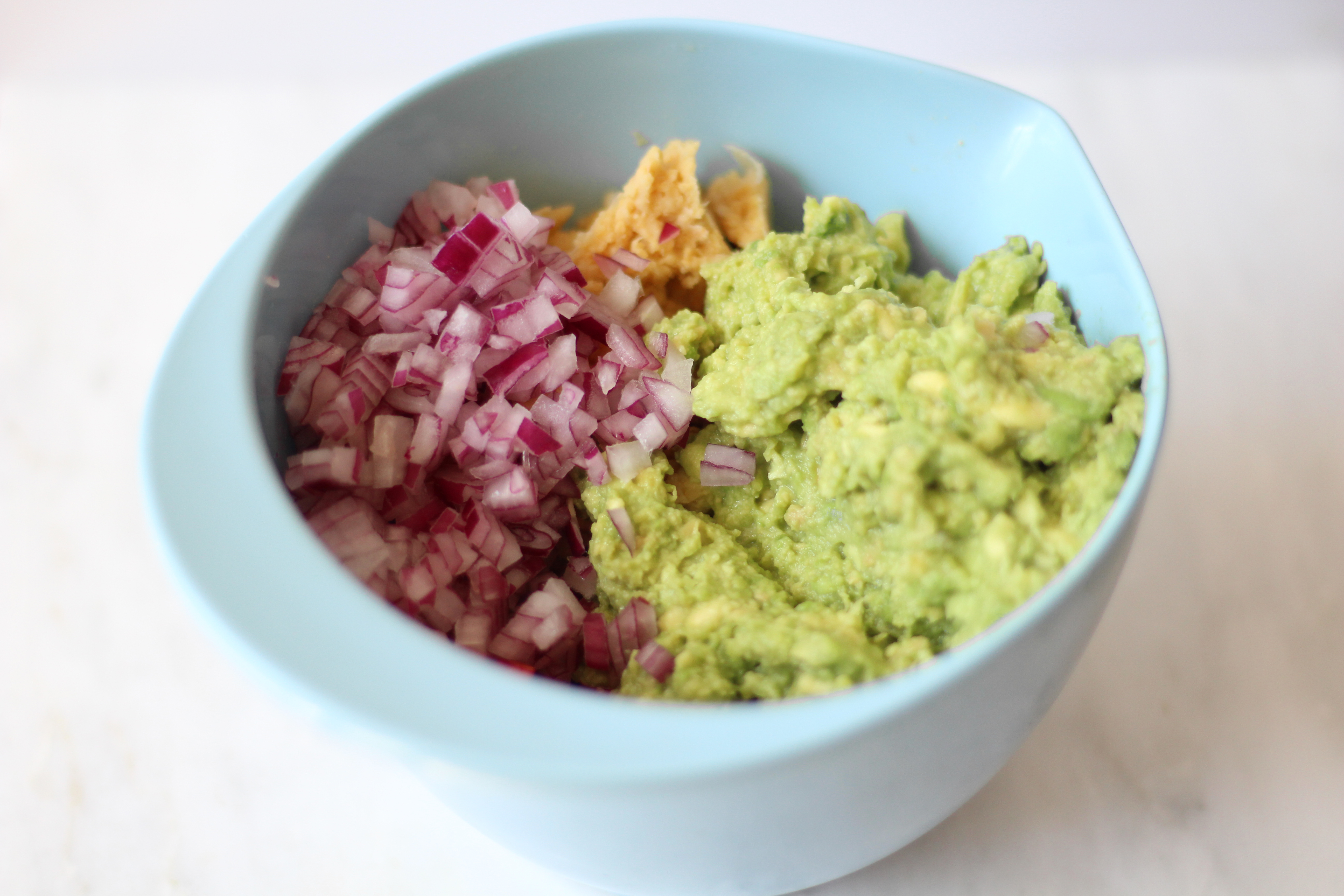 This guacamole has a bit of a Mediterranean twist to it with the addition of chickpeas, lemon instead of lime, parsley instead of cilantro, and oregano. I never really make guacamole for parties because it can be SO expensive. Avocados are not cheap and making guacamole in bulk adds up. I love this guacamole because it's bulked up with a cup and a half (or 1 can) of chickpeas, so you only have to use 2 avocados.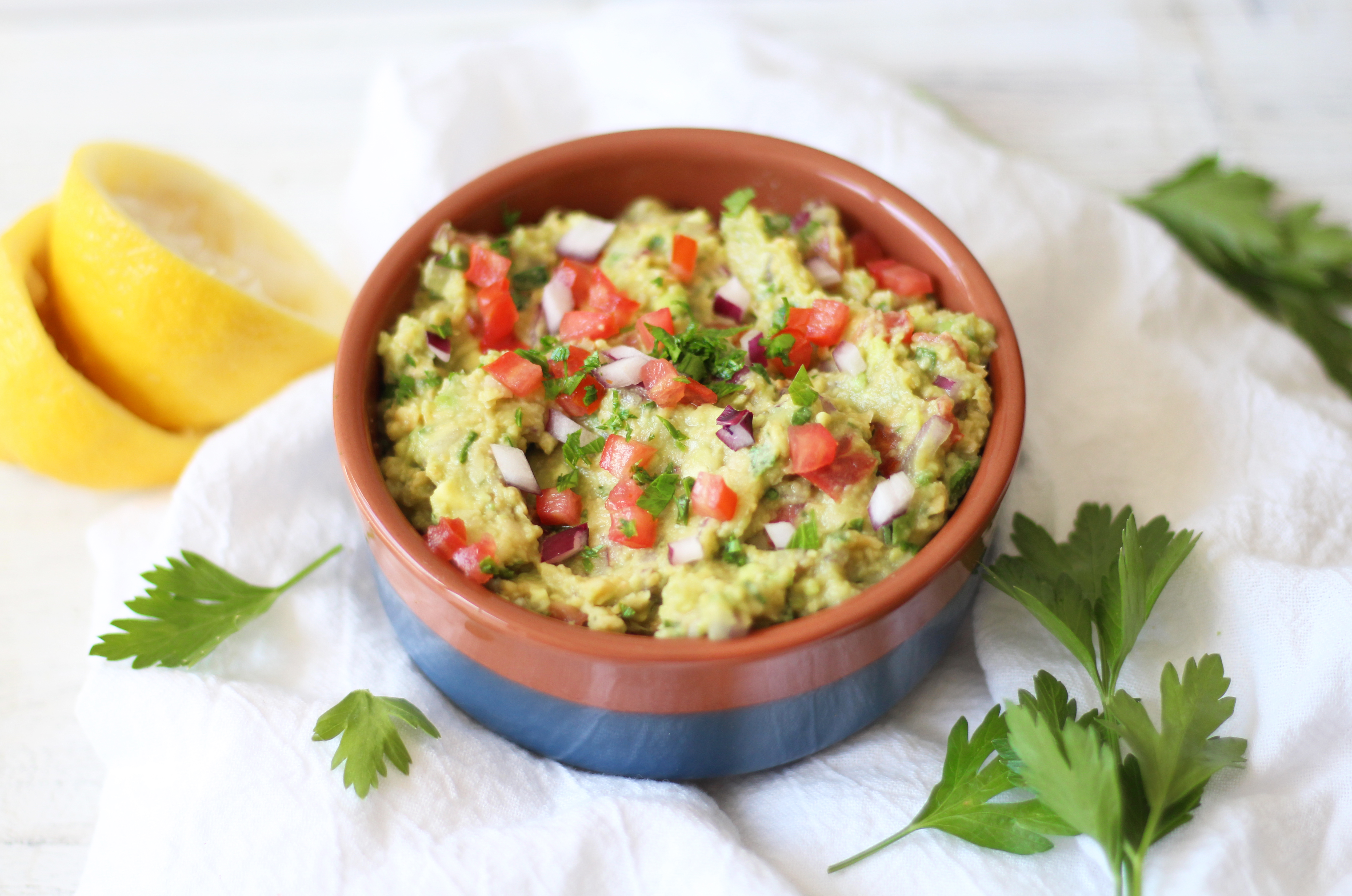 Although this guacamole has the addition of Mediterranean flavors, I can't tell you how much I struggled when I tried to make a traditional guacamole in Lebanon a couple years ago. It was Christmas Eve, and I was determined to add guacamole to our assortment of appetizers. I went from supermarket to supermarket searching for avocado – and no luck. I ended up settling for a salsa since I had already bought the chips (by the way, unflavored chips are SO difficult to find there too), but every time I think of guacamole, I remember that day.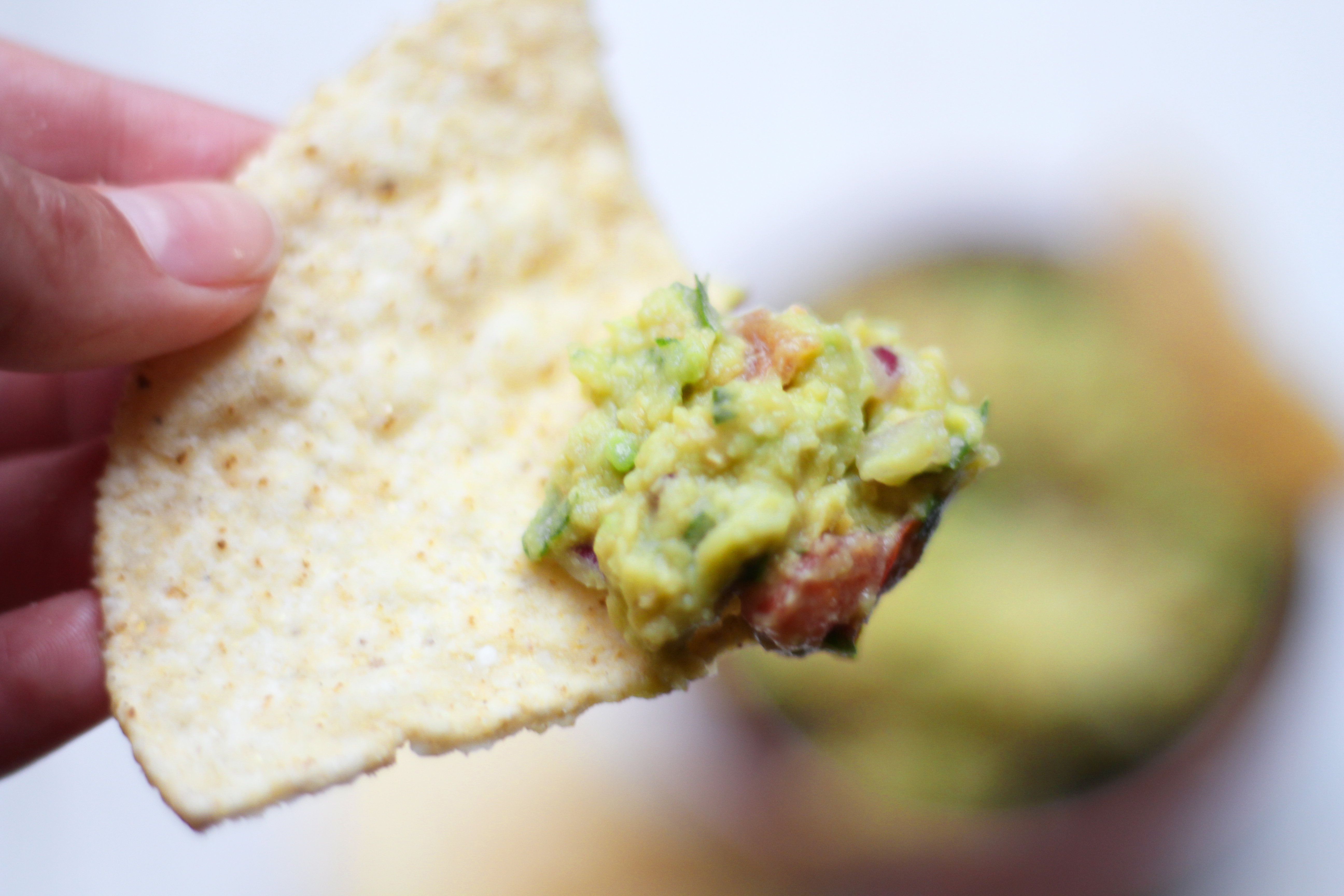 Mediterranean Chickpea Guacamole
This dip is a tasty twist on a classic - chickpeas, oregano, lemon instead of lime, and parsley instead of cilantro. Great as an appetizer, snack, or with a Mediterranean meal! It's also great in wraps.
Ingredients
1½ cups chickpeas or 1 can, drained and rinsed
2 medium avocados, seeded and peeled
3-4 tablespoons lemon juice
½ teaspoon dried oregano
¼ - ½ teaspoon salt, or to taste
1 medium tomato, diced
¼ cup red onion
3 tablespoons finely chopped parsley (flat leaf or curly)
Optional: ½ jalapeno, seeded and minced
Instructions
Add chickpeas to a food processor and pulse until coarsely pureed.
In a large bowl, add the lemon juice to the avocado pulp and toss to coat. Mash the avocado with salt and oregano until desired consistency is reached - you can fully mash it or leave some chunks in it, depending on what you prefer.
Fold in the chickpeas and all other ingredients to the avocado mixture until well-combined.
Taste and adjust seasonings such as adding more salt, lemon juice, or oregano.
Enjoy immediately or store in the fridge for up to ~3 days.
Notes
This guacamole gets even better with a little time, as the flavors release. I like to wait about 20-30 minutes - if I can!