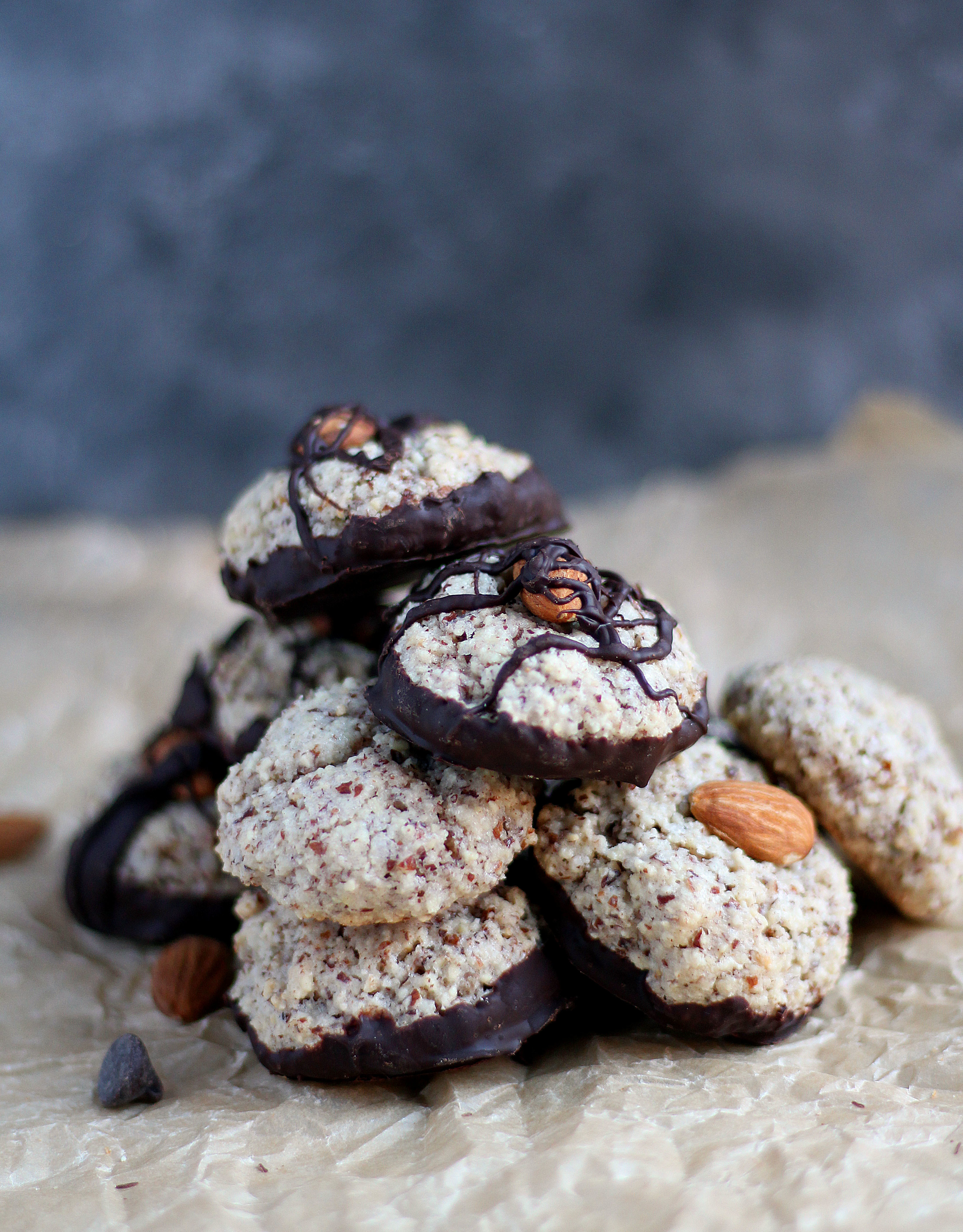 Well, cookie season has officially started… and so have the holiday parties. We had our first holiday party this past weekend, and I spent all day Saturday perfecting these cookies to take with us. 4 batches and a very messy kitchen later, I think I nailed them.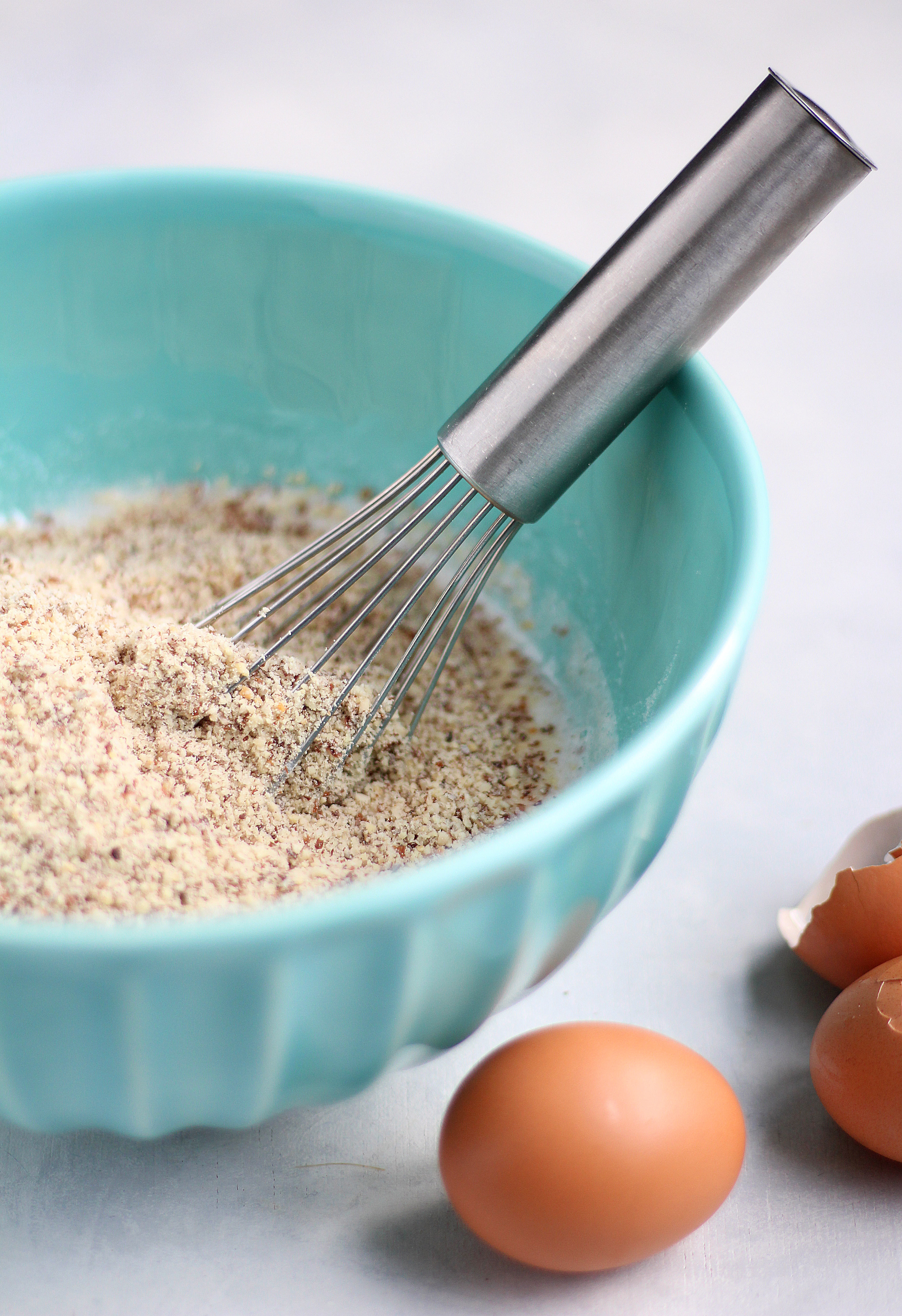 They're lightly floral thanks to the addition of rose water, which you can find at Whole Foods or Middle Eastern grocery stores, and have the texture of macarons – super chewy and wildly addicting. Also, these cookies are SO easy to make, with just 6 simple ingredients. They are 100% going to be my go-to this holiday season.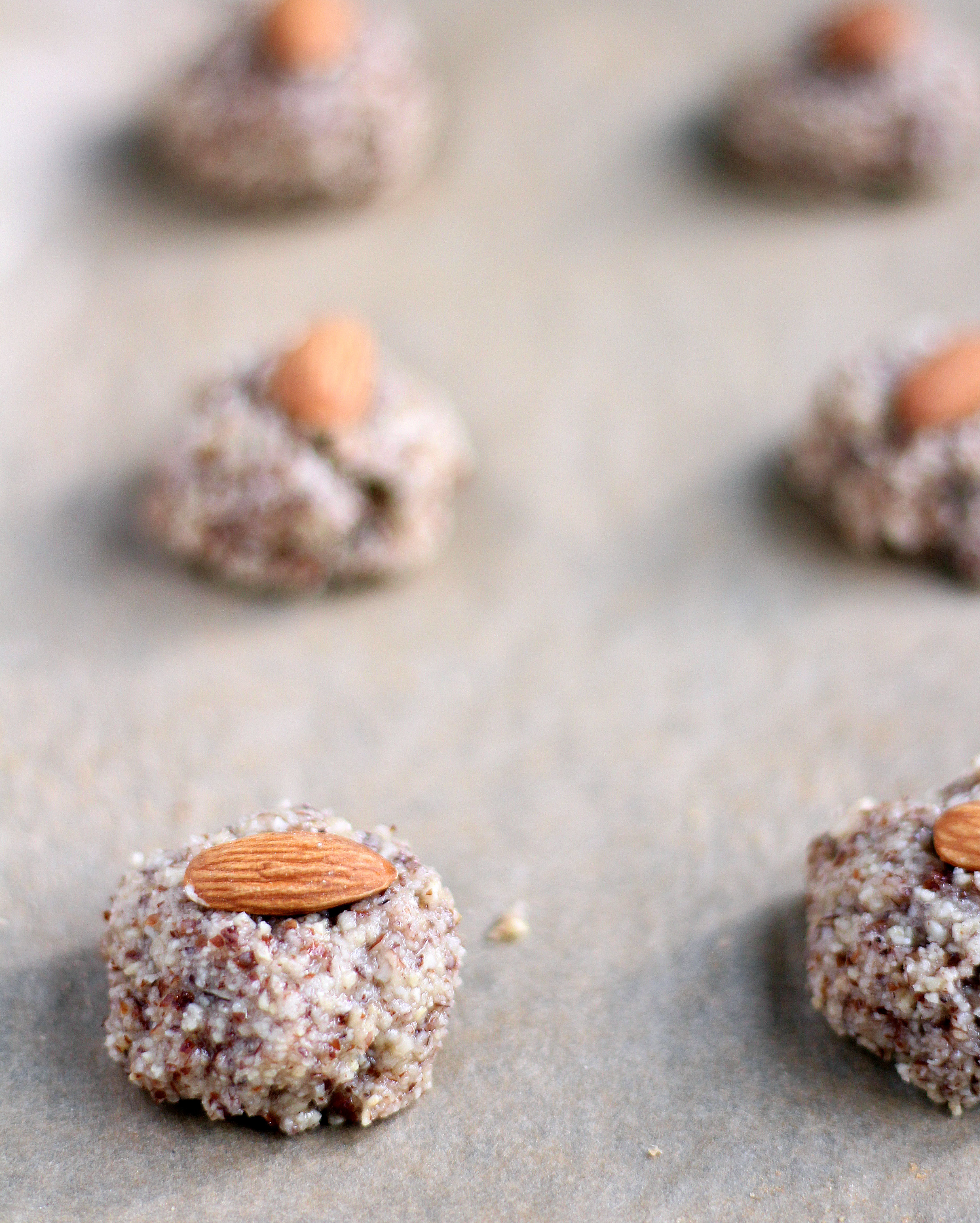 Another pro? They're super customizable. If you can't find rose water, don't sweat it – just add a little extra almond extract. I've also thought about making these a little smaller so I can make them into cookie sandwiches with a chocolate filling. You can dip them in chocolate (or not), add an almond on top, the possibilities are endless!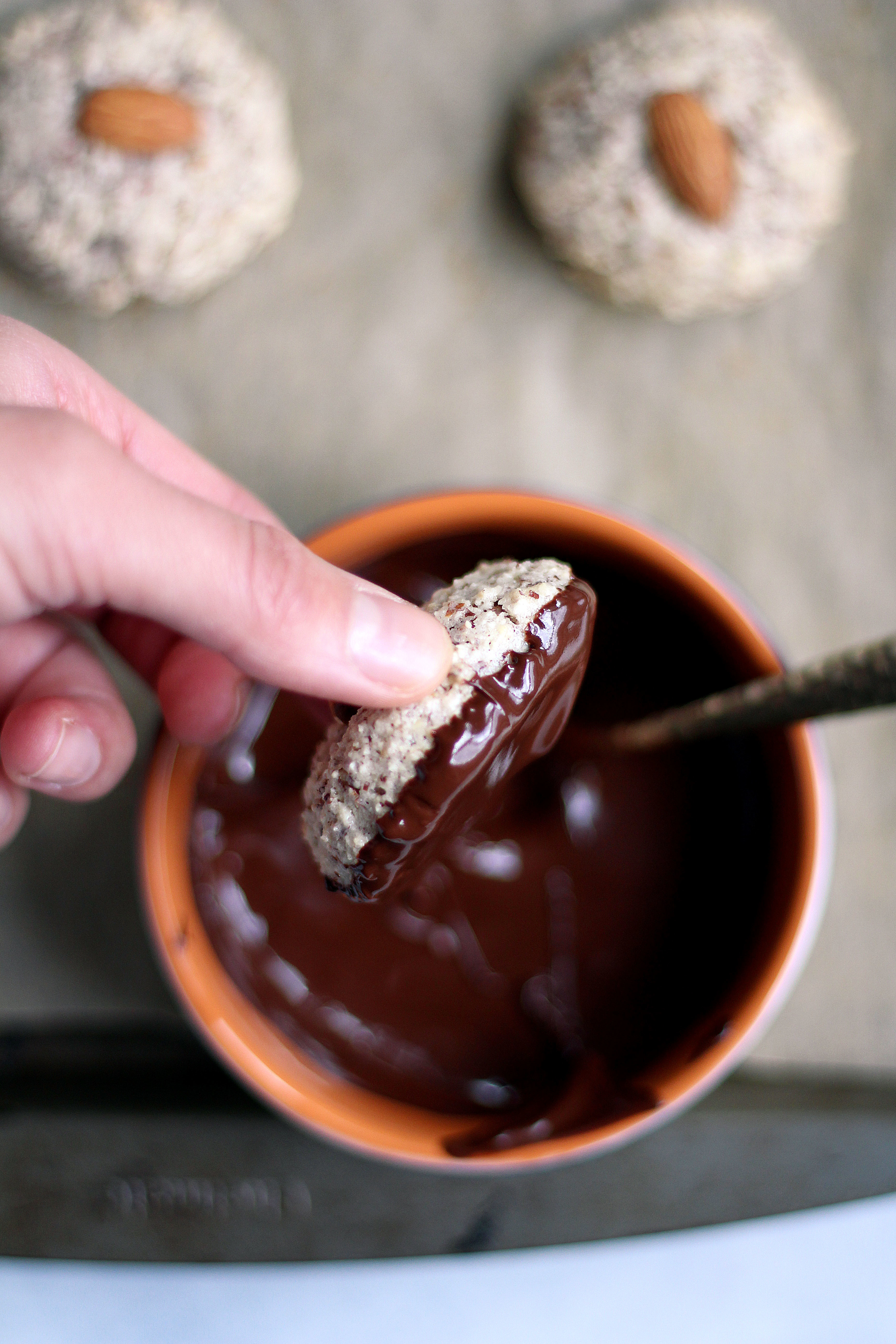 Rosewater Almond Macaroons
An easy, customizable cookie with a floral essence from rosewater. I love them dipped in chocolate!
Ingredients
2 large egg whites
⅔ cup sugar
pinch of salt
¼ teaspoon almond extract
½ - ¾ teaspoon rose water (more or less depending on how floral you want them)
1¾ cup + 2 tablespoons almond meal*
Optional: whole raw almonds, 5 ounces (or more) dark chocolate
Instructions
Preheat the oven to 350 degrees F and line a baking sheet with parchment paper.
In a large bowl, whisk the eggs until frothy. Add the sugar, pinch of salt, almond extract, and rose water and whisk until fully combined.
Add the almond meal and stir well to fully incorporate.
Scoop out heaping tablespoons (or use a medium cookie scooper) and form into round balls, lightly flattening on the baking sheet (you still want them to be semi-rounded - see the picture above!). Feel free to add an almond to top each cookie, lightly pressing them into the cookies.
Bake for 10-12 minutes (the bottoms should be pale golden and the tops should look fully cooked). Once they are done baking, let them cool on the baking sheet to solidify for a couple minutes before moving them to a cooling rack.
Optional: Once the cookies are cooled, melt 5 or so ounces of chopped dark chocolate or chocolate chips in a double broiler or in a microwave-safe bowl in the microwave for 30 second intervals, stirring in between each interval until melted and smooth. Dip the bottom of each macaroon in the chocolate and place back on the parchment-lined baking sheet. You can also drizzle remaining chocolate on the macaroons. Cool in the fridge until hardened.
Store macaroons in an air-tight container.
Notes
*If you can't find almond meal/flour at the grocery store (I get mine at Trader Joe's and sometimes Whole Foods), you can make your own by pulsing raw almonds in a food processor until it resembles a flour - just make sure you don't over-process, otherwise you'll end up with almond butter!