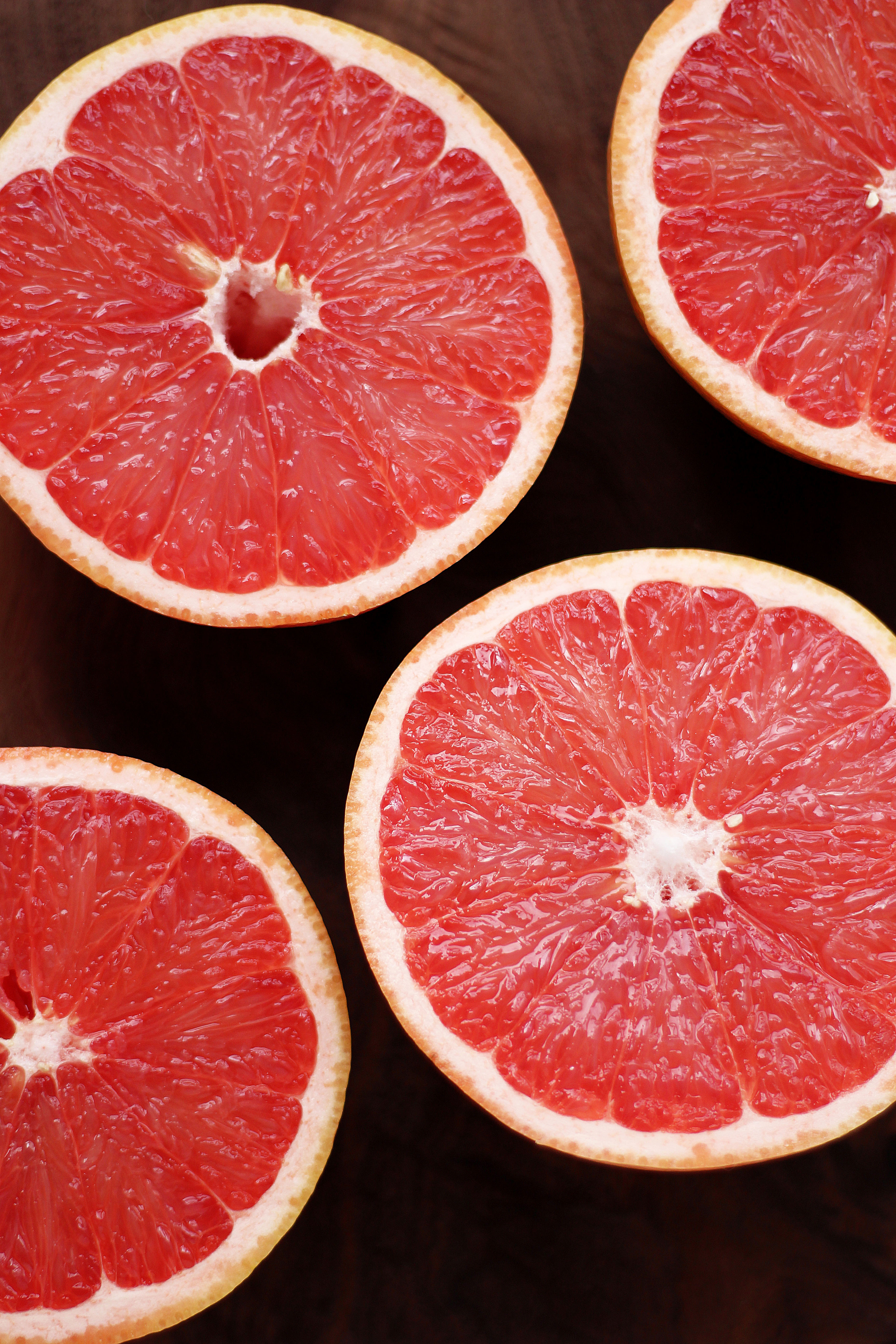 In my opinion, Saturdays and Sundays are made for slow mornings and fun breakfasts – or rather, breakfasts that break the weekday norm (the usual yogurt + granola, oats, etc.). Each weekend morning, I usually make eggs, toast of some sort, and something sweet – usually fruit. Lately, I've been taking advantage of winter citrus. Side note: I have been trying to get back into the routine of going to the gym, and weekends feel like the easiest time to go, but I just can't let go of my beloved weekend morning routine…
The first time I had broiled grapefruit was at a bed and breakfast in the mountains in North Carolina. Overall, the breakfast was super disappointing, but the broiled grapefruit blew my mind. With a caramelized sugar-y top, it was juicy and warm yet still slightly cool on the inside. Simply amazing. Fast forward a couple years later, I had a martini with grapefruit and rose water that I completely fell in love with. Light bulb moment for me. This sweet and simple breakfast treat is a combo of those 2 perfect grapefruit-centered items.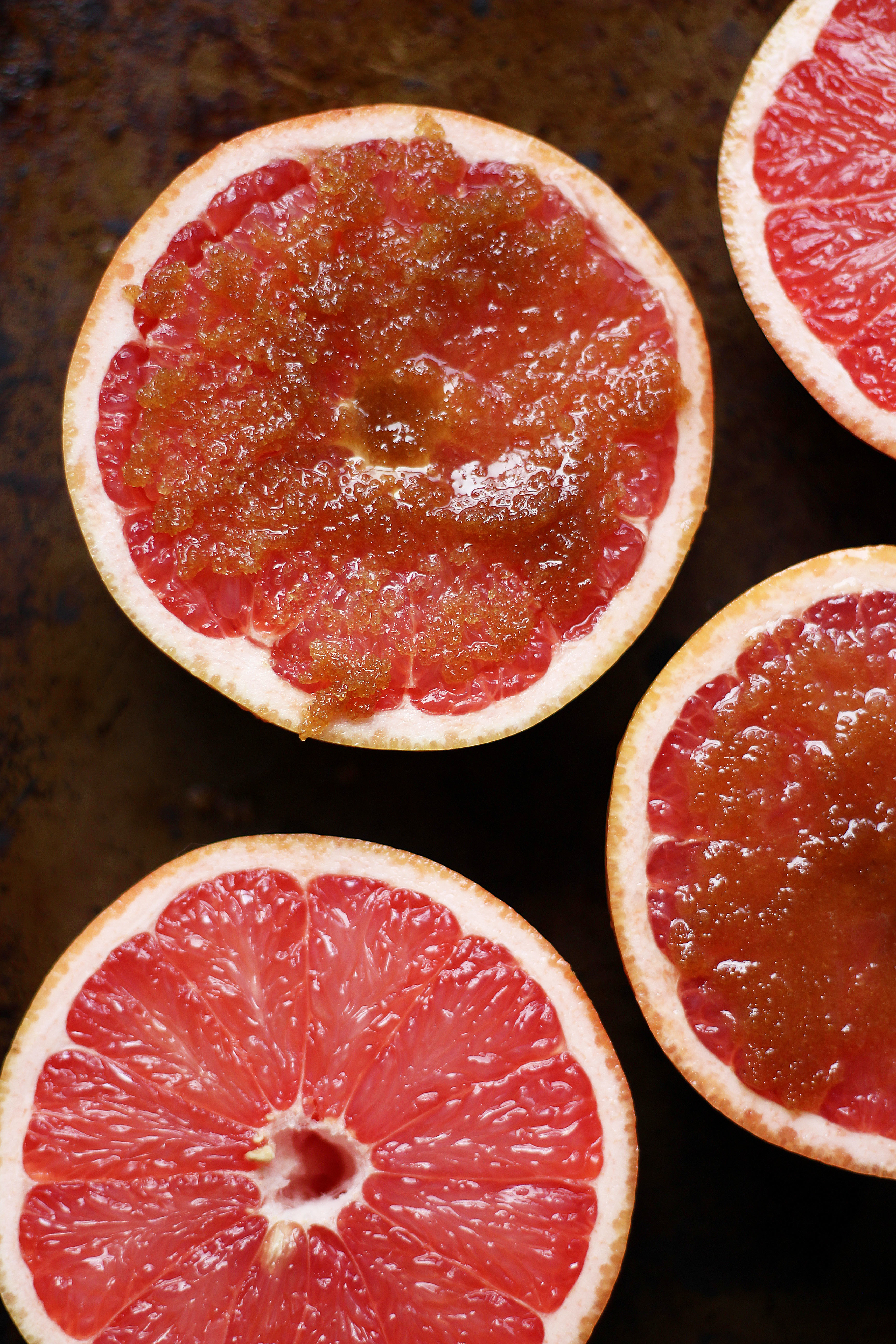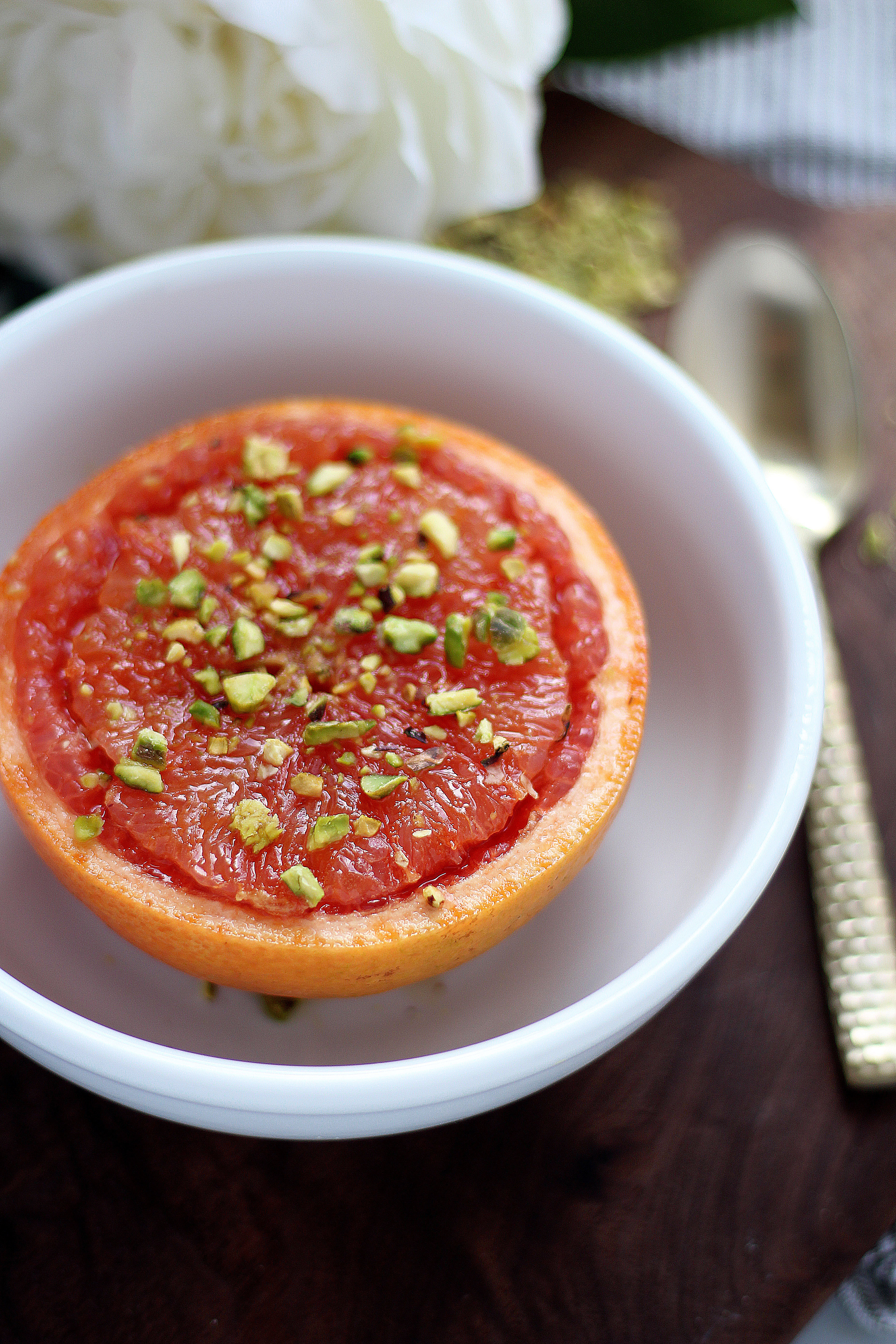 With a touch of rose water and a sweet top that lightly caramelizes in the oven, these grapefruits make a perfect sweet treat for breakfast. They are elegant yet simple. Perfect to serve on a platter for people to grab at brunch. I also feel like they'd be amazing with a little dollop of ricotta on top.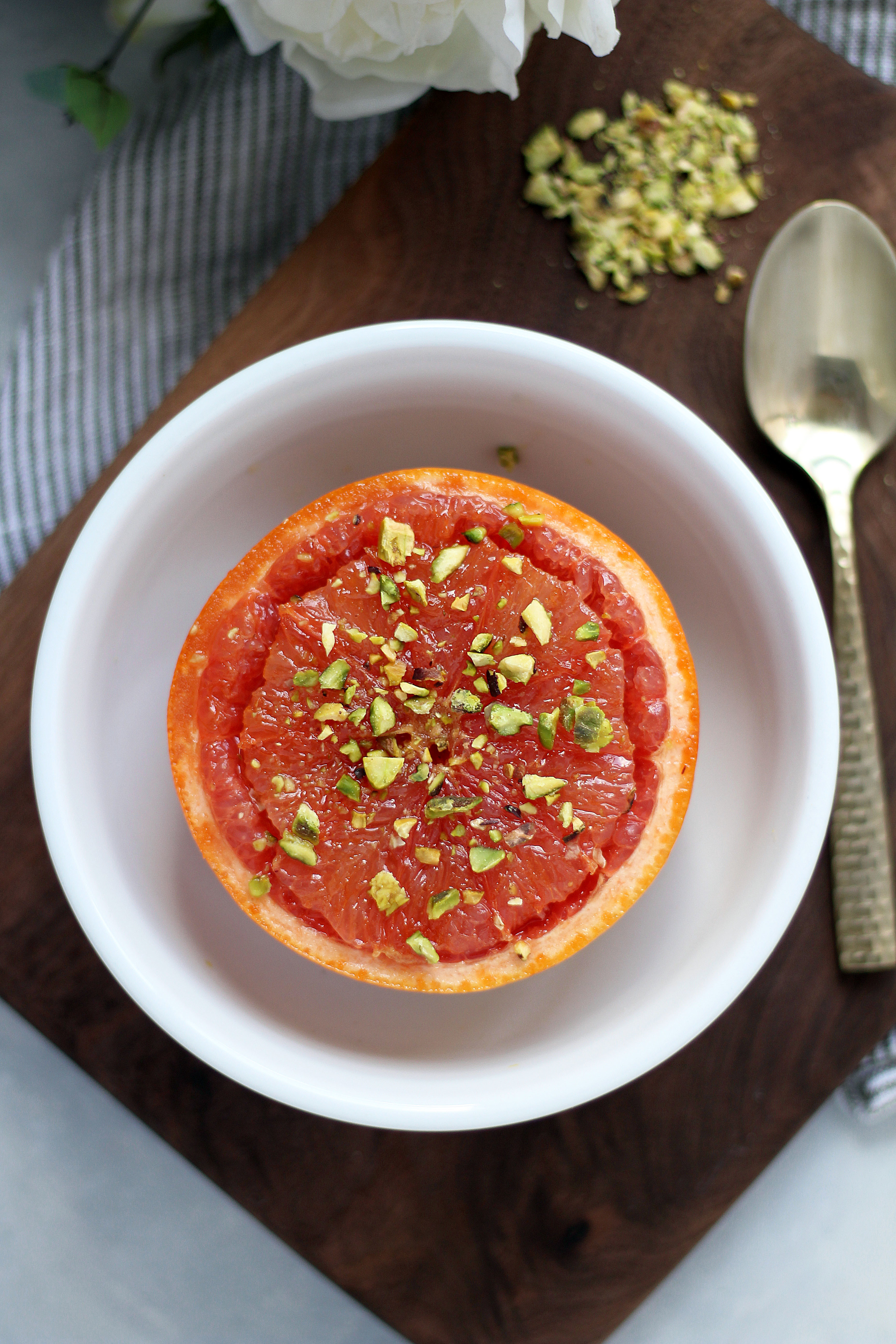 Rose Water Broiled Grapefruit
Grapefruit halves spiked with rose water and broiled with brown sugar and butter make the perfect breakfast treat!
Ingredients
2 grapefruits, chilled
1 teaspoon rose water
1 tablespoon melted butter, ghee, or coconut oil
¼ cup lightly packed light brown sugar
optional: 2 tablespoons crushed pistachios, ricotta
Instructions
Preheat the oven on broil.
Slice the grapefruits in half and using a small knife, cut to loosen the grapefruit segments (and carefully cut around the grapefruit to loosen from the peel, making it easier to eat). Place each half upright on a baking sheet and add ¼ teaspoon of rose water to each grapefruit half, letting it soak in.
In a small bowl, stir together the melted butter and brown sugar. Divide evenly among the tops of the grapefruit halves.
Place the baking sheet with the grapefruits in the oven, about 4 inches from the heat source. Broil for about 3-4 minutes, until the sugar is bubbly and the top begins to brown.
Transfer each half to a plate (or on a tray, if serving). Top with ricotta and crushed pistachios, if desired.