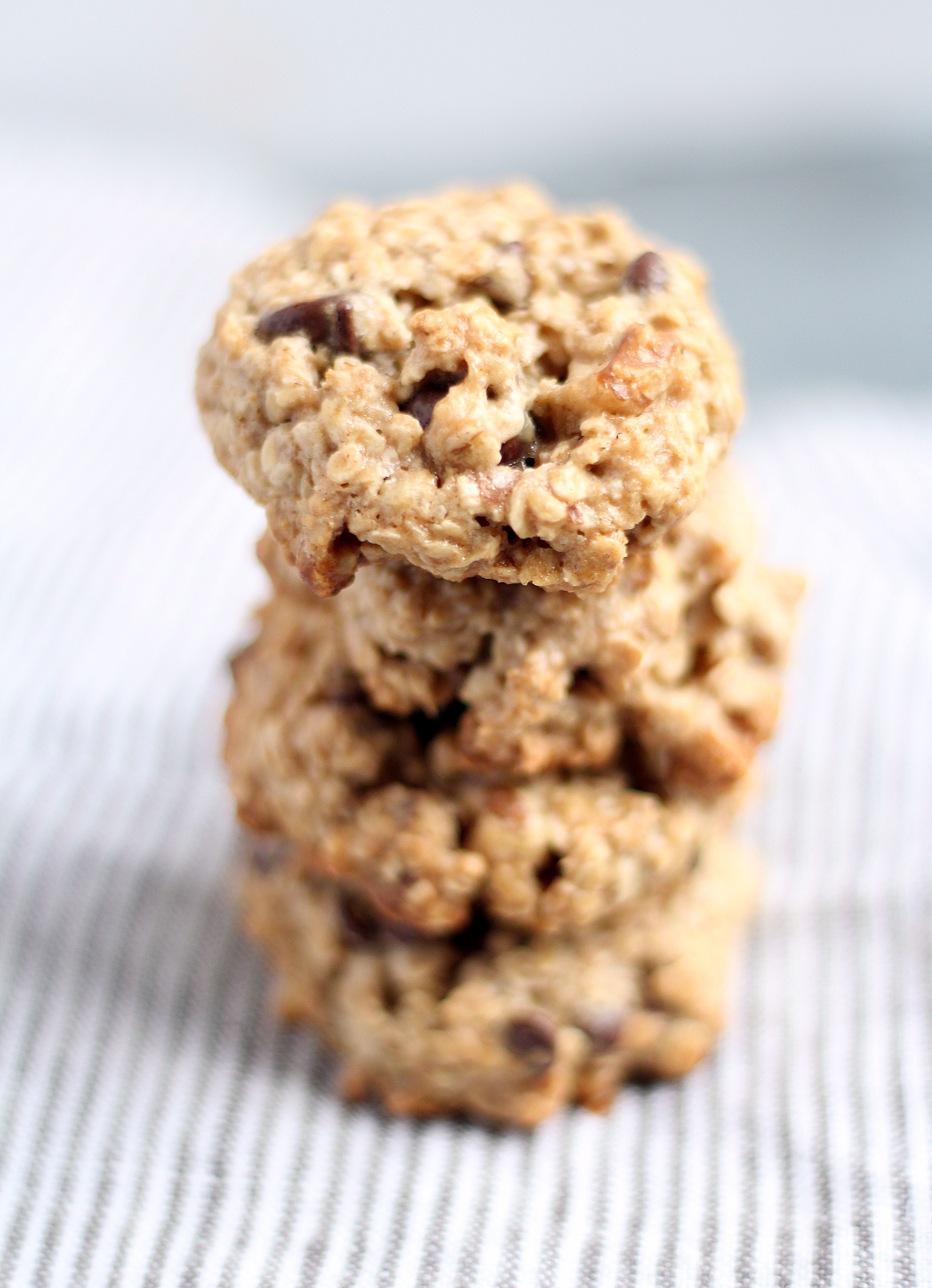 I'm back in action after a fun Thanksgiving break! We traveled to SC and my parents hosted over 40 family members for the long weekend. It was a blast – lots of catching up, sitting around a bonfire, old family pictures, and of course, EATING! Feeling so thankful this week.
Anyway, today, I'm sharing a recipe that I've been making for the last several weeks – maple tahini oat cookies. They're actually inspired by my rustic maple tahini granola. I remember the first time I tried the maple tahini concoction, I was immediately in love. It tasted like liquid halva, a sweet sugary tahini paste I grew up eating in Lebanon. I've seen lots of quick oat cookies made using almond butter, but this time I decided to use this liquid gold halva-like combo of tahini and pure maple syrup.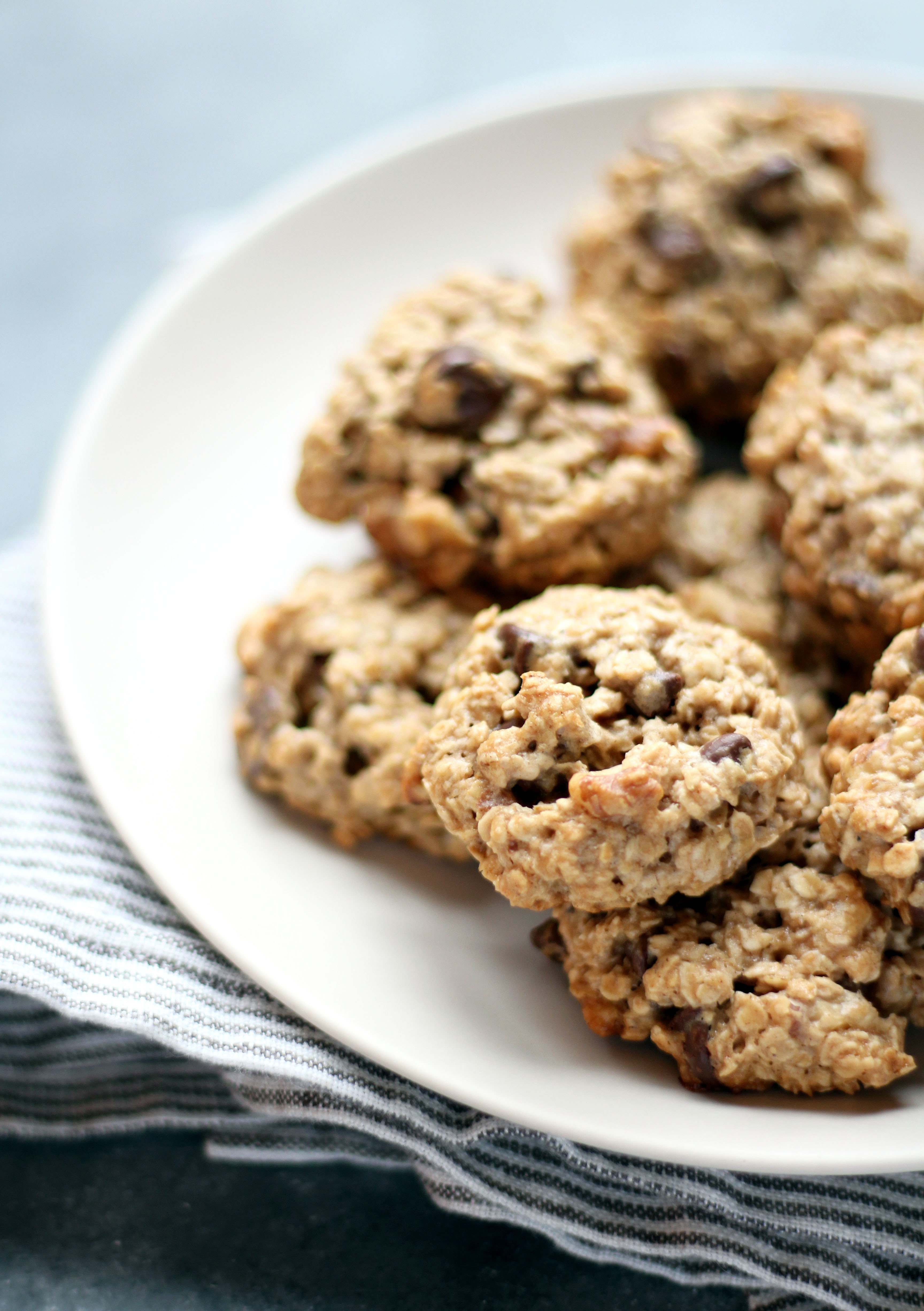 They're simple to make, with only 7 ingredients. They're sweetened with maple syrup, and I love to add a chopped super-dark chocolate bar or chocolate chips to balance out the sweetness. They're chewy and get a little crunch from the nuts.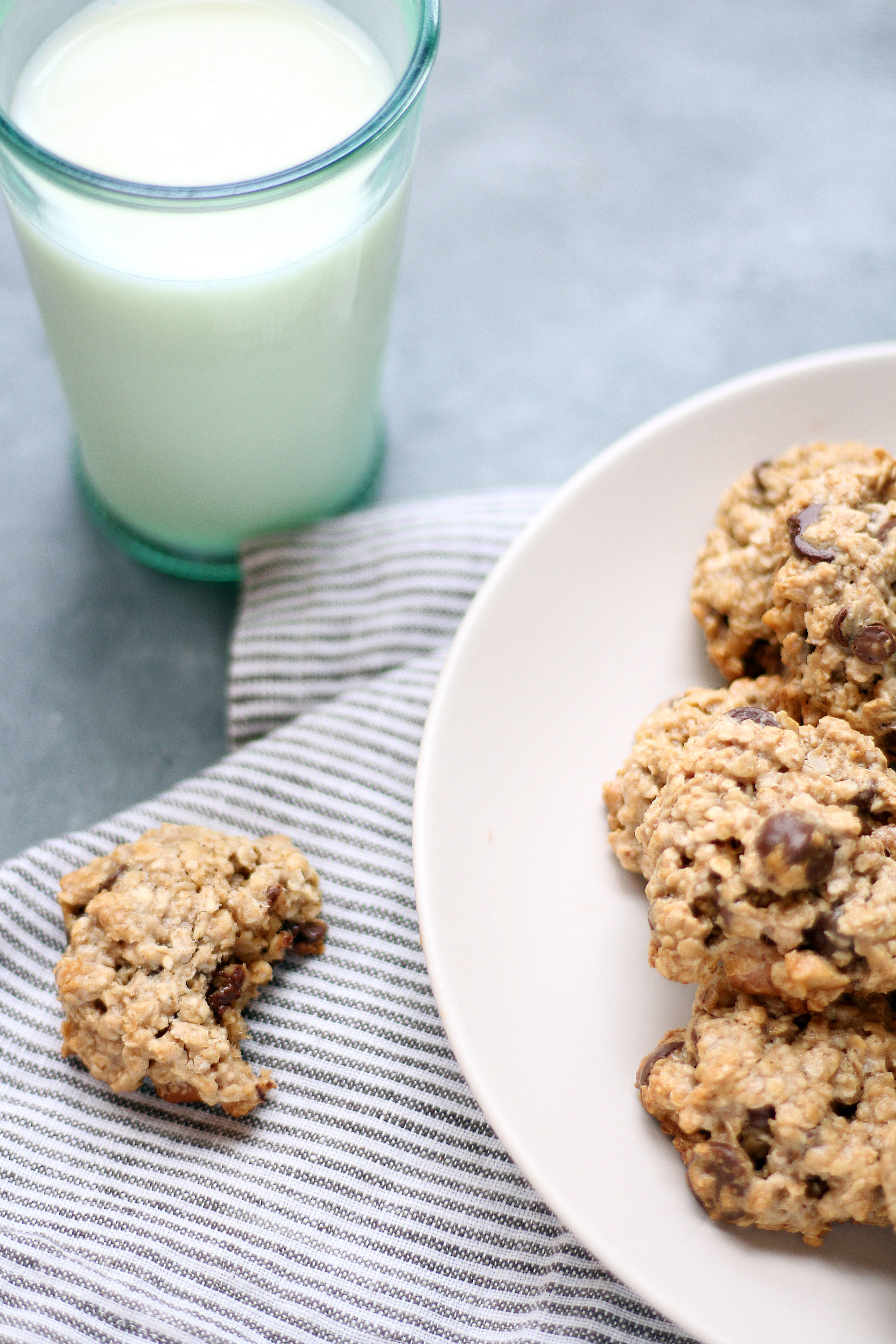 They're perfect in the morning with a cup of coffee, in the afternoon as a snack with tea or your favorite milk, or after dinner as a sweet treat.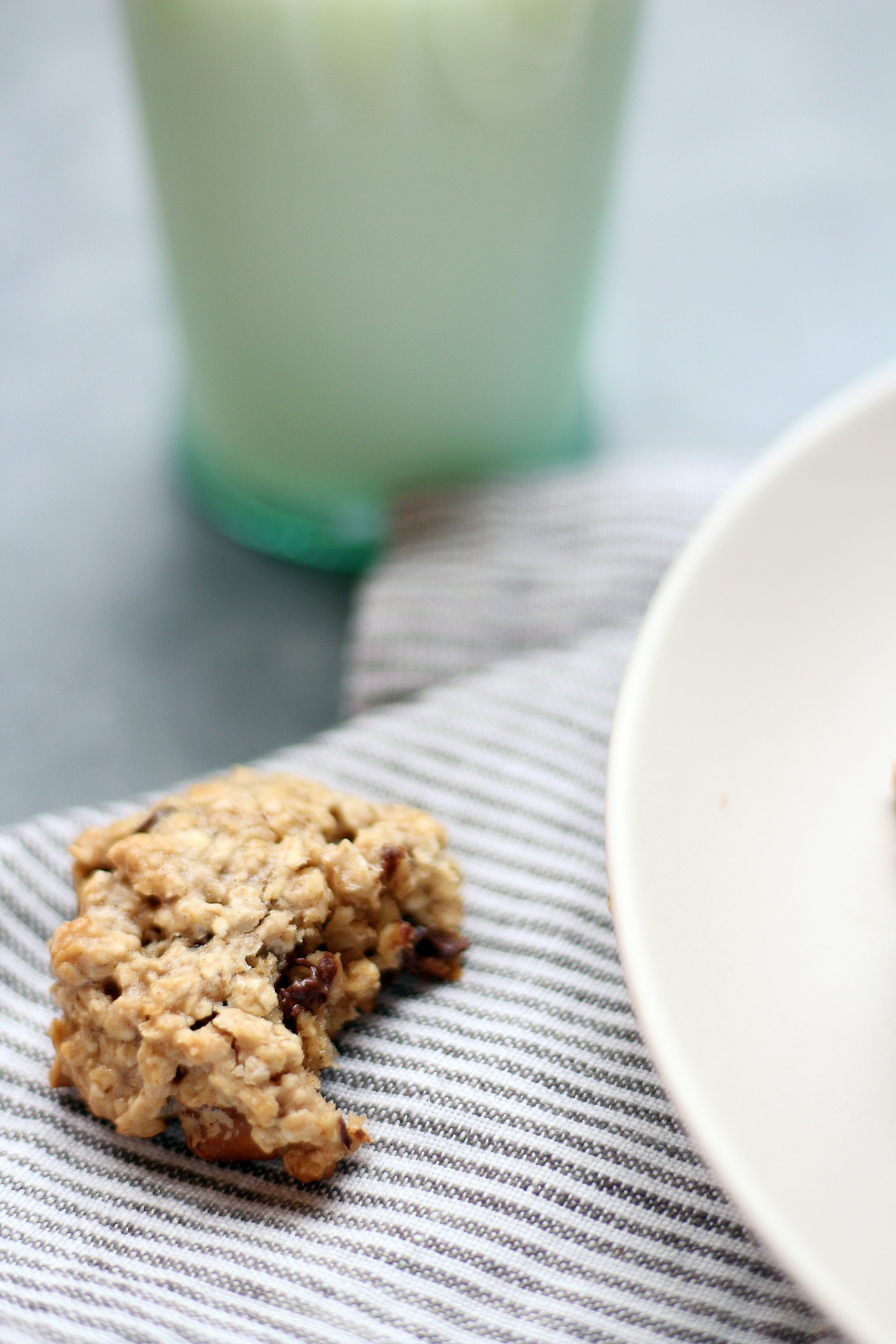 Quick Tahini Oat Cookies
These simple cookies are a perfect sweet treat with tea or dunked in coffee.
Ingredients
1 cup + 2 tablespoons quick cooking oats
pinch salt (~1/8 teaspoon, or a little more)
⅓ cup chopped walnuts or almonds
⅓ cup dark chocolate chips
⅓ cup tahini
⅓ cup pure maple syrup
1 teaspoon cinnamon
Instructions
Preheat the oven to 350 degrees F and line a baking sheet with parchment paper.
In a medium bowl, combine the oats, salt, nuts, and chocolate chips. In a separate bowl, whisk together the tahini, maple syrup, and cinnamon.
Add the liquid ingredients to the dry ingredients and stir well until the liquid is evenly distributed.
Wet your hands and scoop out a heaping tablespoon and form it into a thick cookie shape. Add it to the baking sheet and repeat, wetting your hands whenever necessary. If the cookie doesn't completely hold together, it's ok - it'll solidify as it bakes!
Bake in the oven for 10 minutes. Once done baking, remove from the oven and let cool on the baking sheet for at least 10 minutes. (If you try to pick one up right out of the oven, it will fall apart!)
Store in an air-tight container.