Building my blog has been taking up so much time over the last few weeks, so it's been hard to squeeze in time to add actual content (not that that's the whole purpose of this blog or anything…) We've been working away formatting the blog to better reflect how I want it to look after months of trying to tweak a free template. Let me tell you, if you're going to start a blog and you're serious about it, invest in a template created by someone who knows what they're doing. It may cost you a little more up front, because it's not… free, but I'm finding it's well worth it. I'm lucky that my boyfriend, Evan, has been my tech support over the last few months, and I am hoping that in time, we can share some tips that we've learned along the way.
Anyway, thanks for your patience as the blog is under construction. I have lots of ideas for great posts coming up, so I hope you'll stay tuned!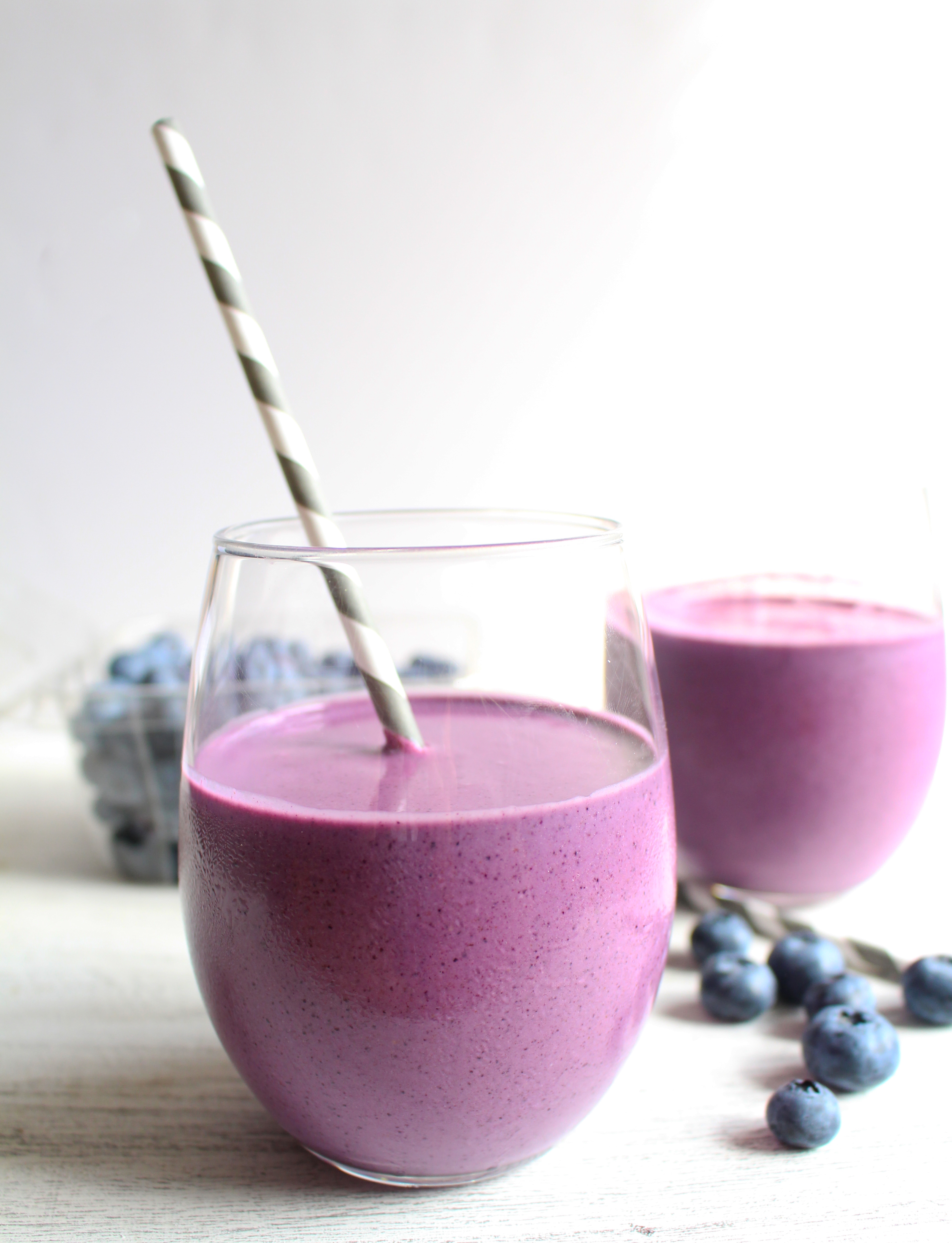 Meanwhile, I want to share my favorite non-green smoothie. That's right – non-green. Smoothies are the easiest way for me to get in an extra serving of veggies, so I'll normally throw in whatever leafy green that's in my fridge (spinach or kale, or sometimes both!) in my blender for a boost. While this one is not green, it's packed full of antioxidants and fiber and makes a quick, satisfying breakfast on-the-go. Plus, it tastes like a blueberry crumble. Win, win.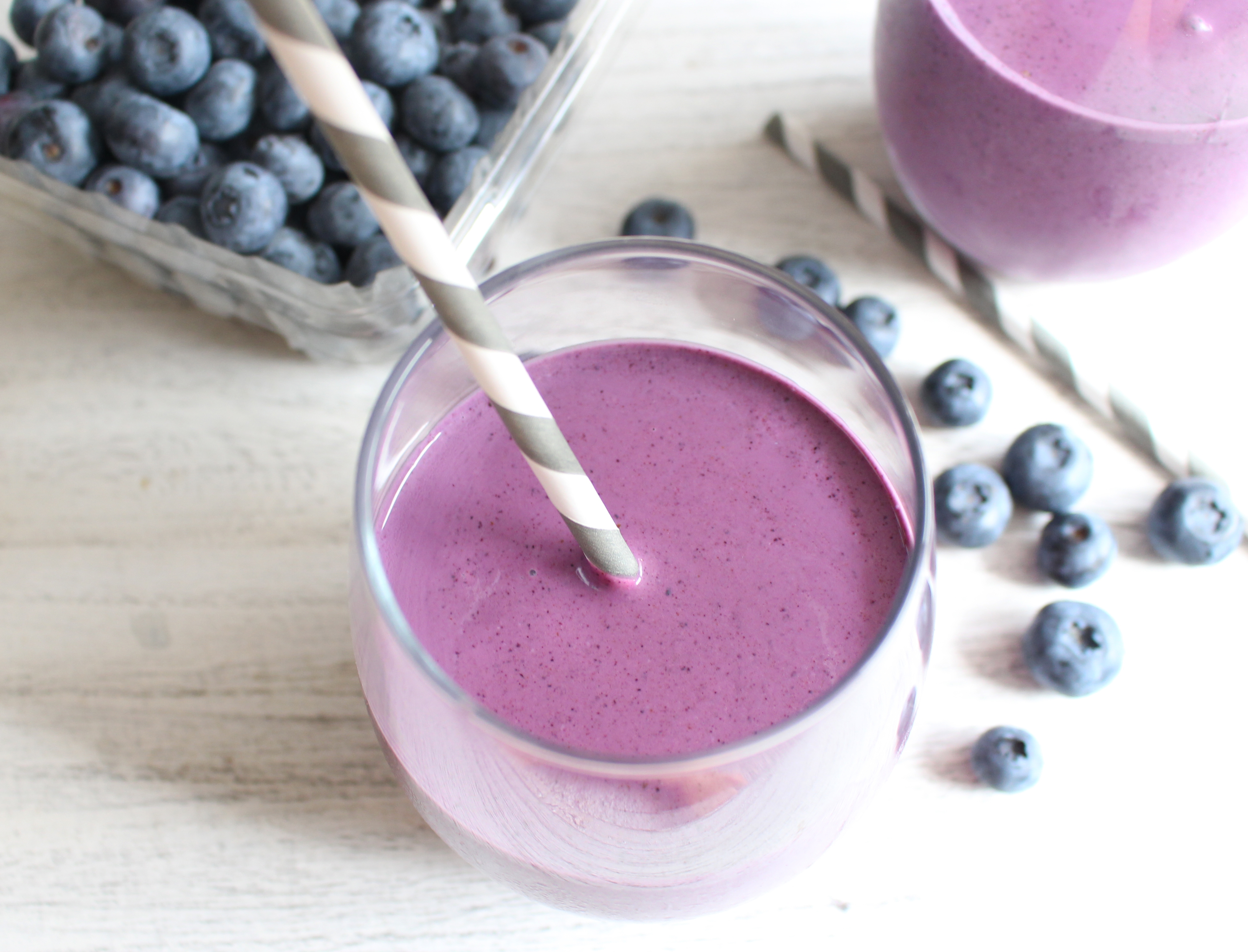 To sum it up, it's…
creamy
like a cool blueberry crumble
antioxidant-rich
filling, thanks to the oats and almond butter
satisfying, thanks to the oats and healthy fats from the almond butter
pretty (because that counts, right?)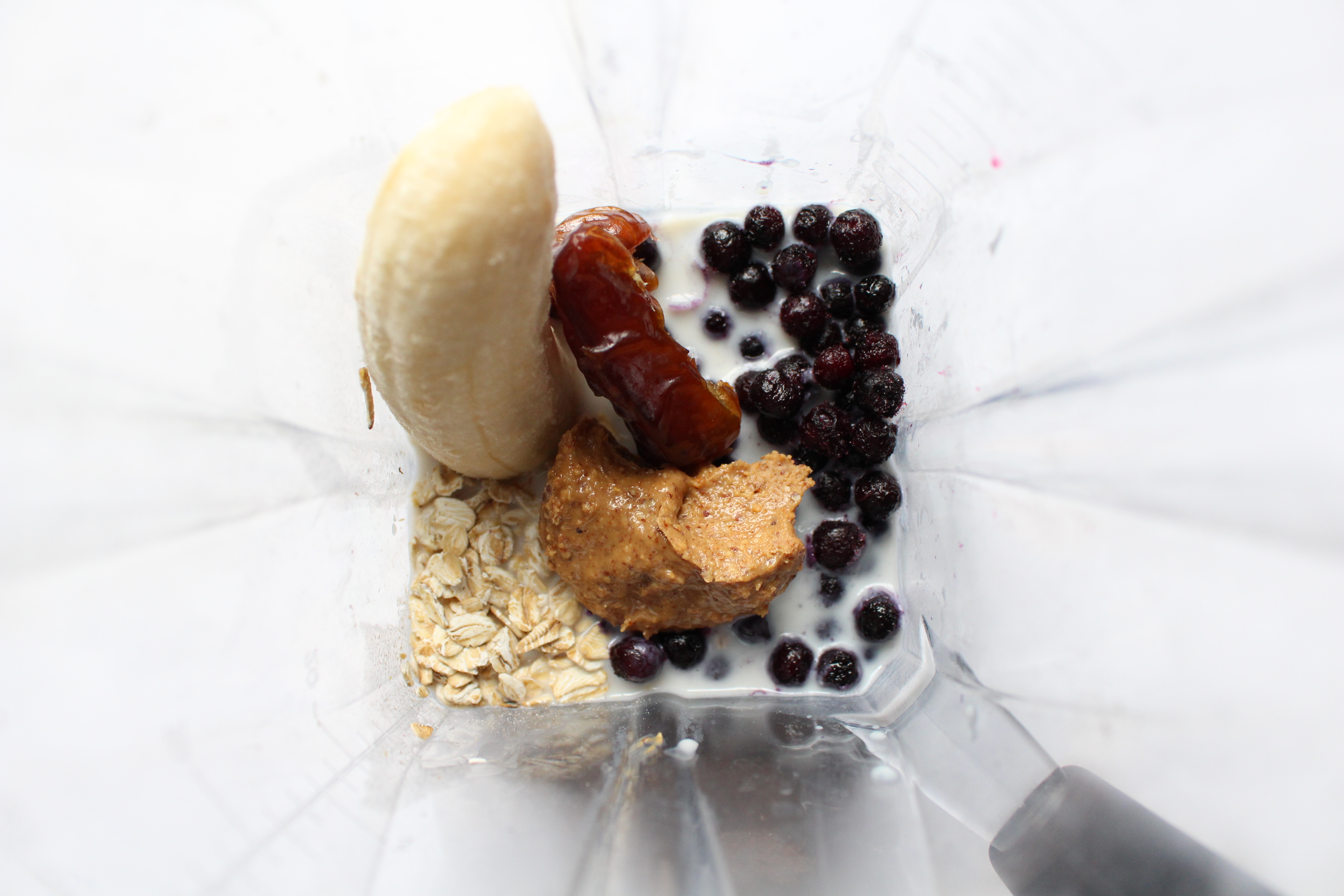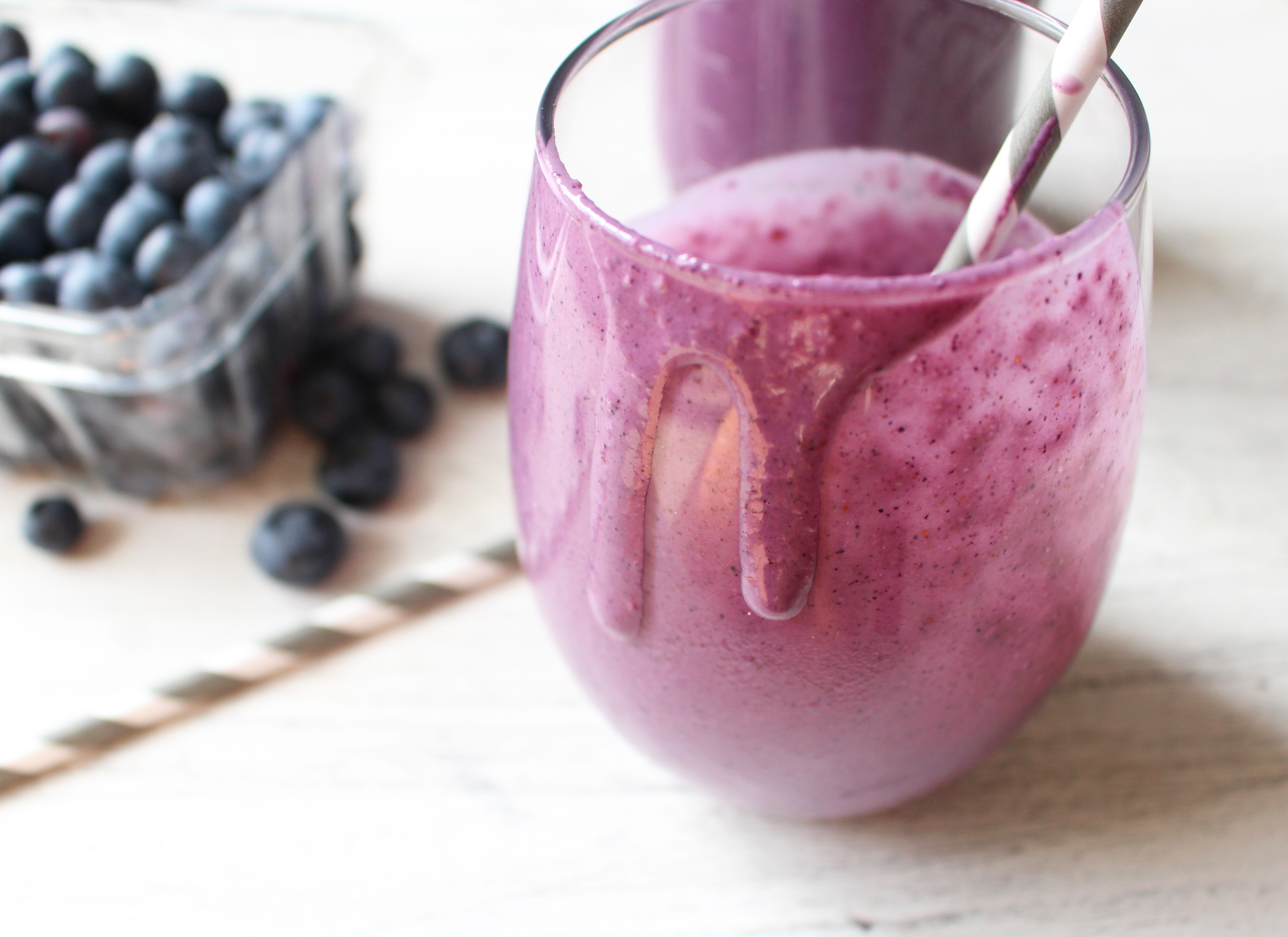 Blueberry Oat Smoothie
This smoothie is creamy, filling, and nutritious thanks to a combination of oats, blueberries, and almond butter. It makes a satisfying breakfast or snack.
Ingredients
⅔ cup milk of choice (I use almond milk)
½ cup frozen blueberries
½ frozen banana
¼ cup oats, rolled or quick
1 tablespoon almond butter
1 medjool date, or other sweetener of choice
Instructions
Combine all ingredients in a blender and blend at high speed until smooth.
To thicken, you can add more frozen banana, and to thin, you can add more milk.
Serve immediately
Save it for later: