I had an idea to do a social experiment recently. I saw chocolate hummus at the grocery store, and I thought to myself "I could make that." So, I did. And I had grand plans of taking it to my friends to try and not telling them the base was chickpeas.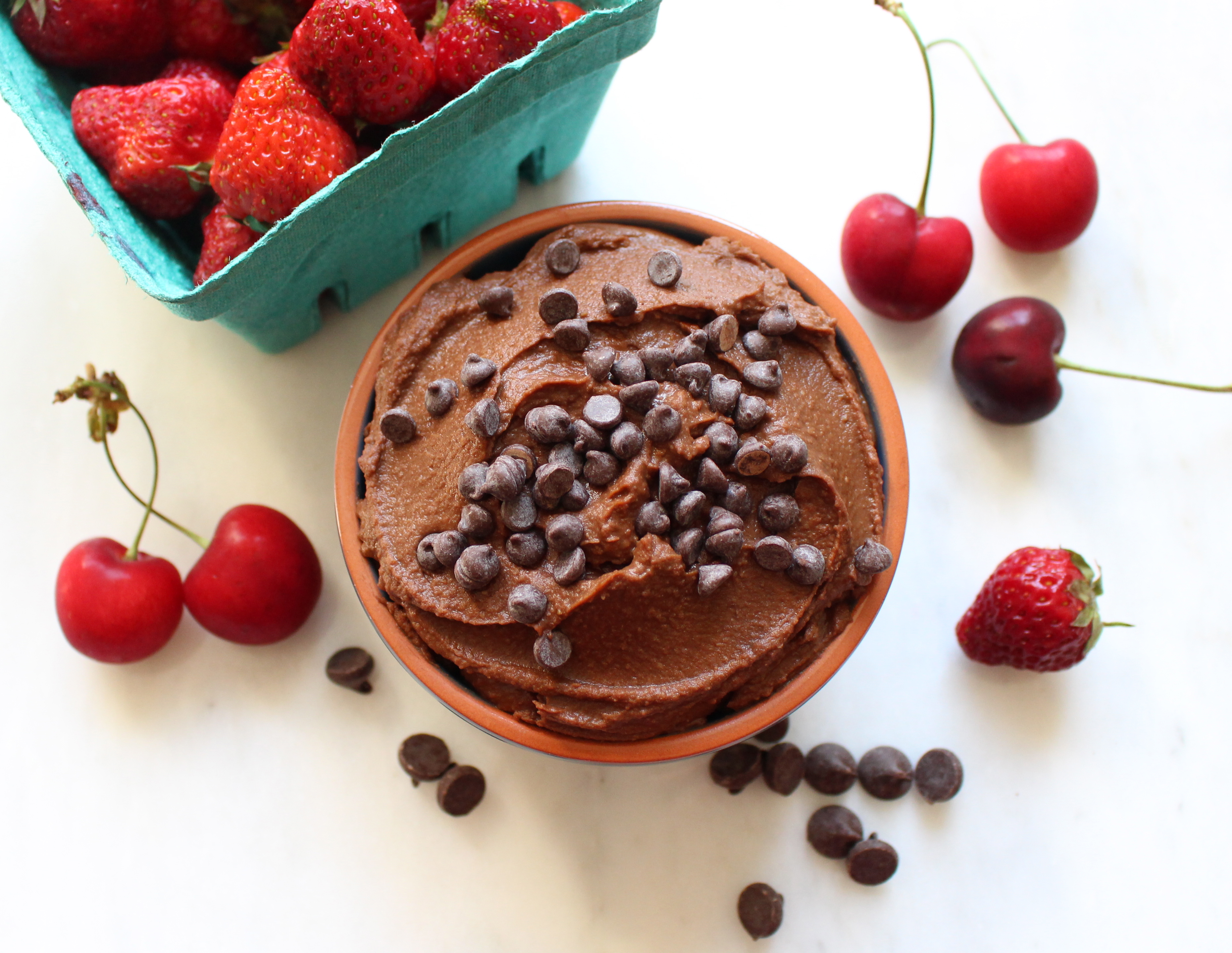 But, after experimenting and adding a little of this and a little of that, I tried one bite and totally lost it. I couldn't even keep it to myself. I immediately messaged friends, family, even a couple acquaintances (ok, not really acquaintances, but I wanted to yell it from the rooftops).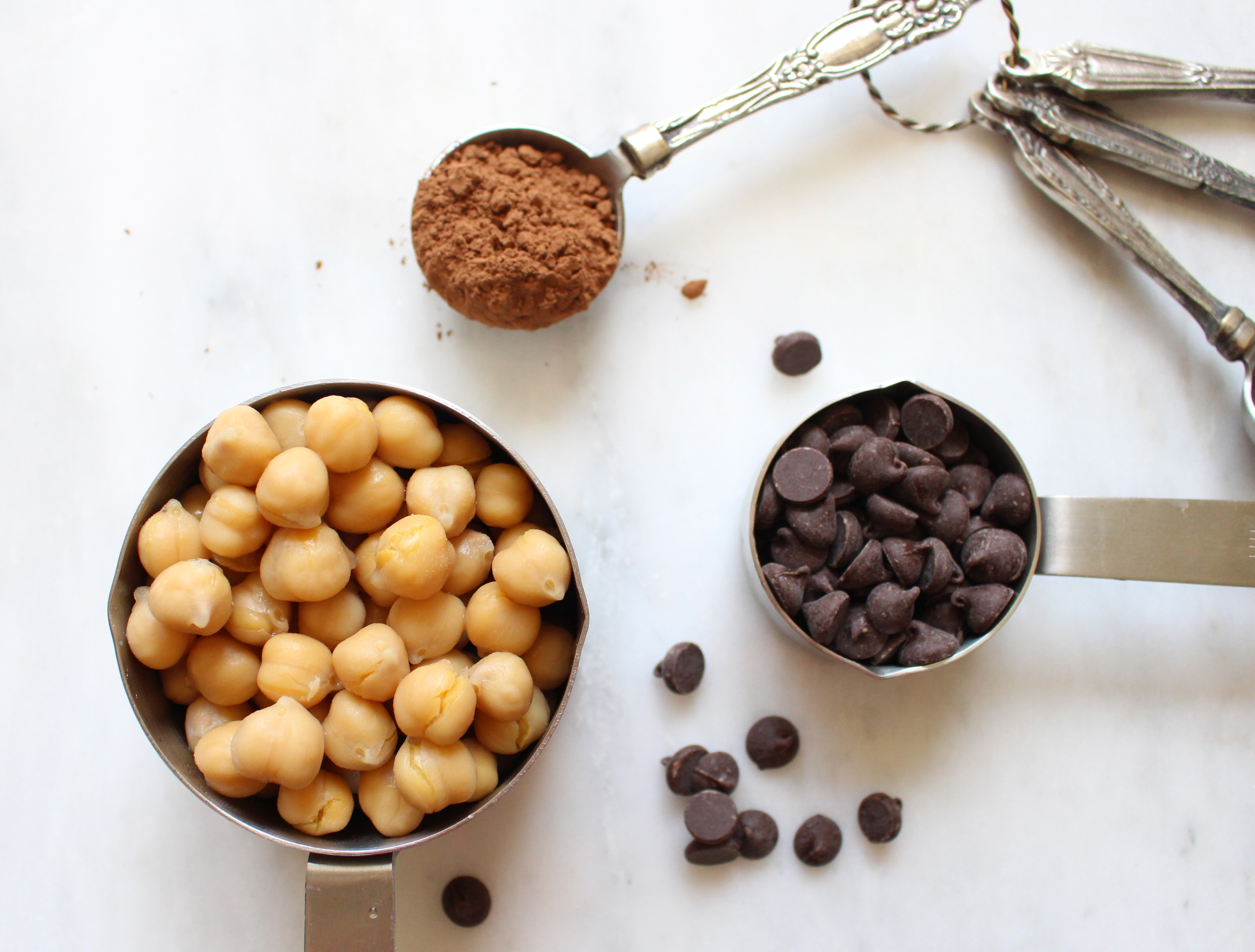 I mean sweet hummus?! Who would've thought?? Not little old me who hadn't even had anything other than traditional hummus (or eaten hummus with anything other than pita) until college.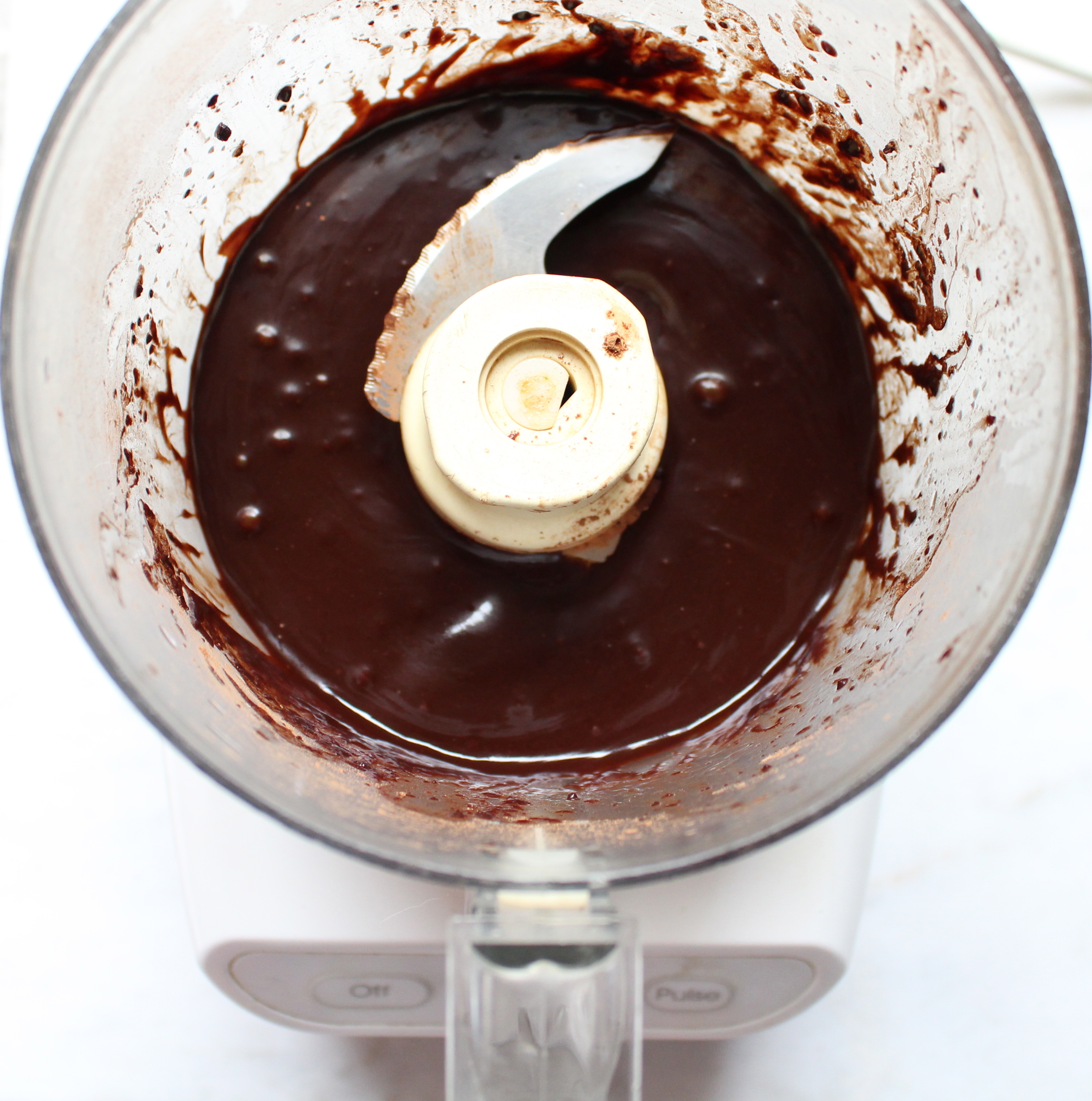 Since then, I've made it several times and nailed down the proportions. I even had a panel of friends taste several versions until it was perfect. Update: this has been one of my most popular recipes (and while I don't like to play favorites, a favorite of mine!).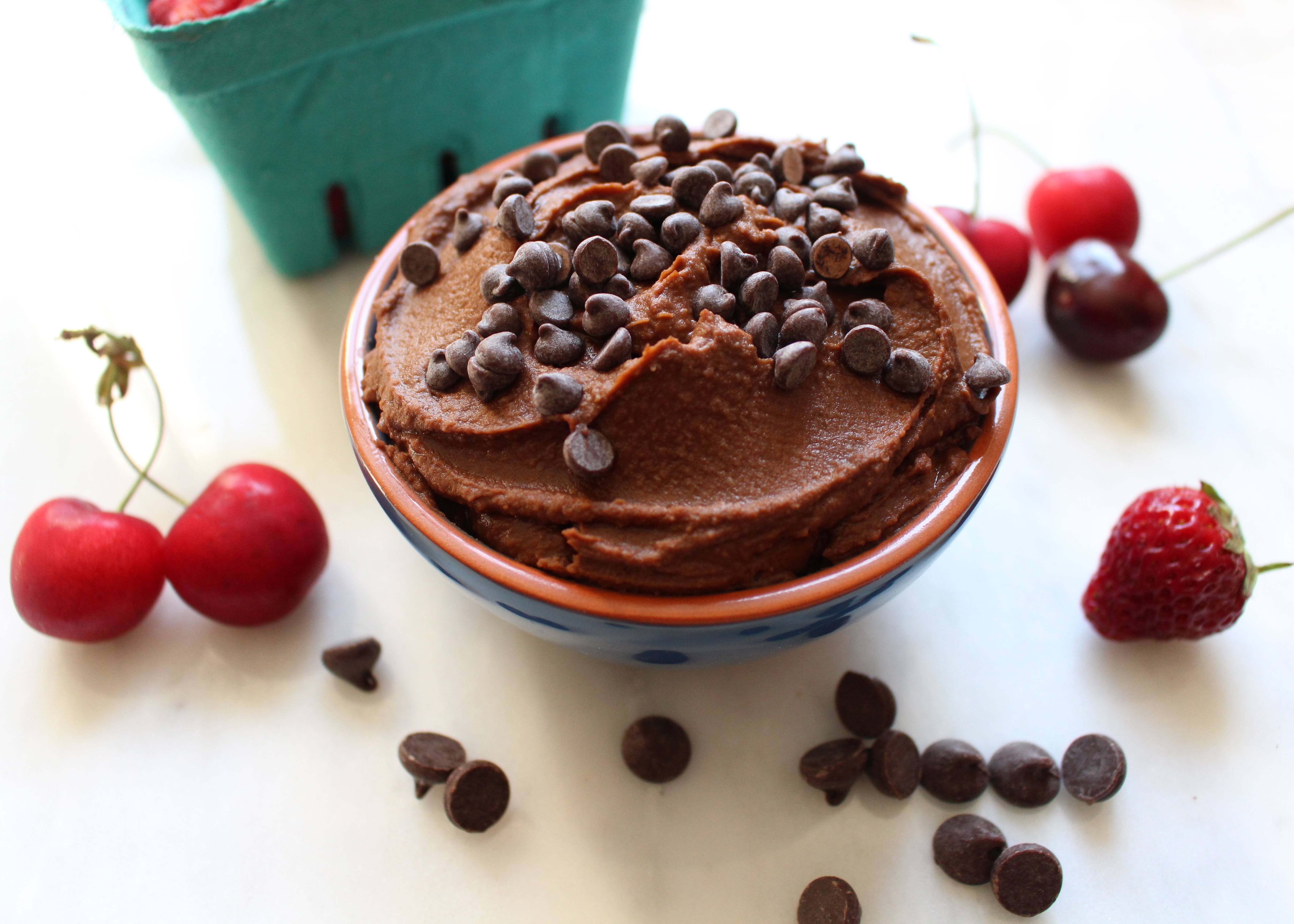 So, here is where I convince you to make it, because it's totally changed the dessert and snacking game for me.
It's sweet, perfectly chocolate-y, nut-free, and has the consistency of chocolate frosting after setting in the fridge. I don't know what it is about the fridge, but letting it sit in there for a couple hours before eating makes it even better. I love it with strawberries, cherries, apples, pretzels, or by the spoonful. Not to mention, it's so simple and healthy, with a boost of protein and fiber from the chickpeas. My friend, Jenn, (one of my highly esteemed and super honest taste testers – hi, Jenn!) loves it on toast and with sliced bananas.

Double Chocolate Hummus
This dip is great for fresh fruit, pretzels, or even on toast!
Ingredients
¼ cup cocoa powder
¼ cup semi-sweet or dark chocolate chips, measured then melted
¼ cup agave nectar, or other sweetener of choice
2 tablespoons coconut oil
¼ teaspoon vanilla extract
1 can chickpeas (1½ cups), drained and rinsed very well (See notes!)
2-4 tablespoons water
Optional: chocolate chunks or mini chocolate chips for topping
Instructions
In a food processor, combine the cocoa powder, melted chocolate, agave nectar, coconut oil, and vanilla extract. Pulse until fully mixed.
Add chickpeas to food processor, adding 1 tablespoon of water at a time to help process.
Process until smooth and creamy (be patient! I'll usually let it run for 1-2 minutes and walk away). The dip will thicken considerably in the fridge, so adding water will prevent it from getting too thick (I usually add ~3-4 tablespoons).
Transfer to a container and let cool and harden in the refrigerator for ~1 hour before eating. Leftovers will keep in the fridge for about 1 week.
Notes
Heating the chickpeas before adding them to the food processor will soften them and create a smoother dip. After draining and rinsing, combine chickpeas in a bowl with just enough water to cover them and microwave for ~1 minute, or until warm. Drain the chickpeas before adding them to the food processor.

**I've found this works best in a food processor (rather than a blender) since it's a small amount of chickpeas and liquid.
And finally, I'll leave you with this outtake of someone trying to steal my cherries…