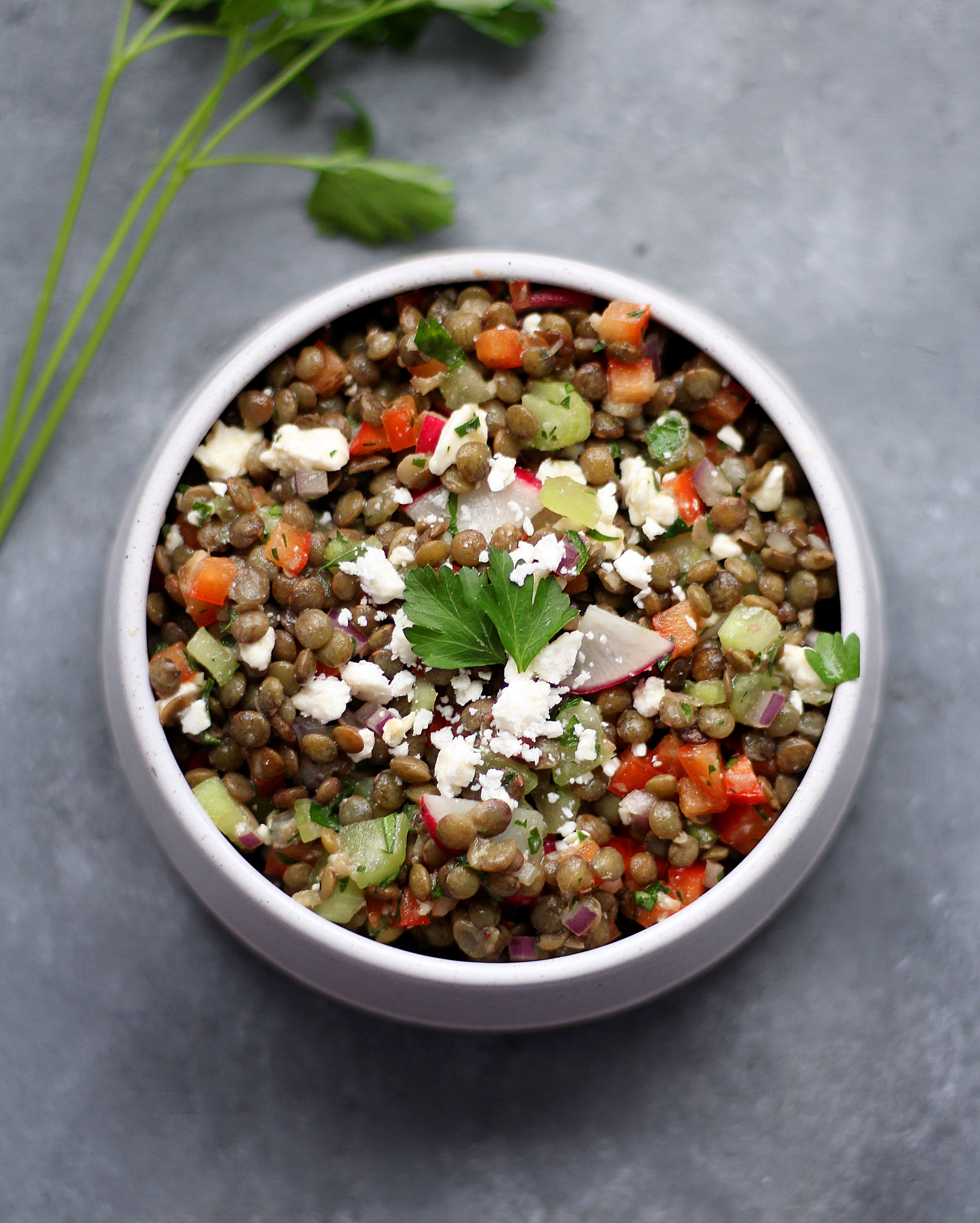 As I'm typing this up, I'm totally multi-tasking and watching Top Chef. And I've got to say, writing about food and watching people cook really makes me hungry. I LOVE this show. Do you ever reminisce on the games you used to play when you were little? My main play-pretend scenario was pretending to be on a cooking show. Another game was putting together different foods and making my best friend try to guess what was in it (sorry, Elizabeth).
So, I've clearly always been a fan of cooking and cooking shows, but cooking + competition? That is some good TV in my opinion. Not to mention, this season takes place in Charleston, a city I often visited growing up (and where my sister got married!). The restaurant scene in Charleston is incredible – I'm a huge fan of seafood, fresh, local veggies, and low country dishes, which is much of what you'll find there.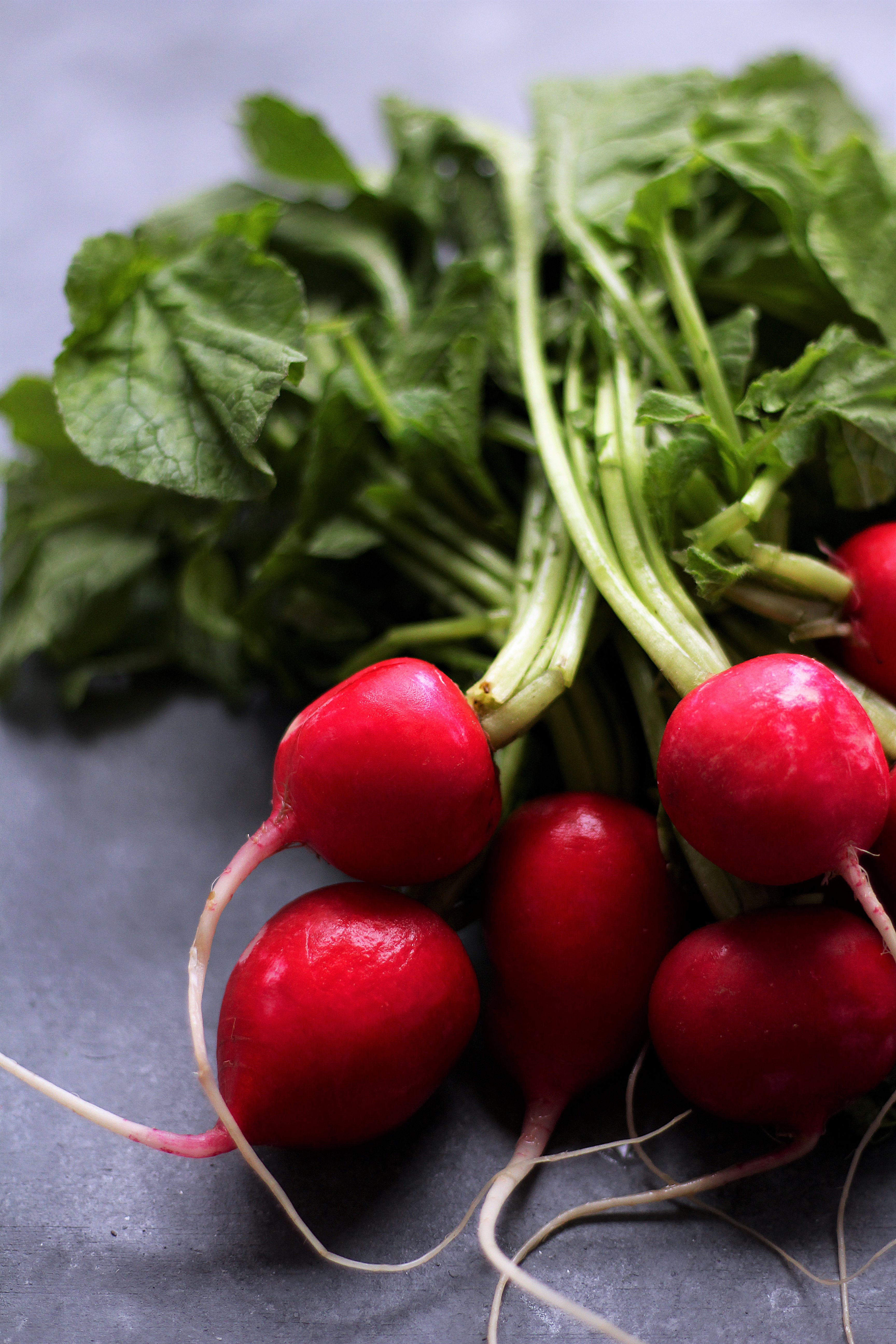 Anyway, now that I've gone off on that tangent, back to a totally unrelated, yet delicious, recipe: Mediterranean Lentil Salad. The idea for this salad came about when I was trying to figure out a simple and light, yet filling, lunch to take to work. Something that I could batch-make at the beginning of the week and enjoy all week-long.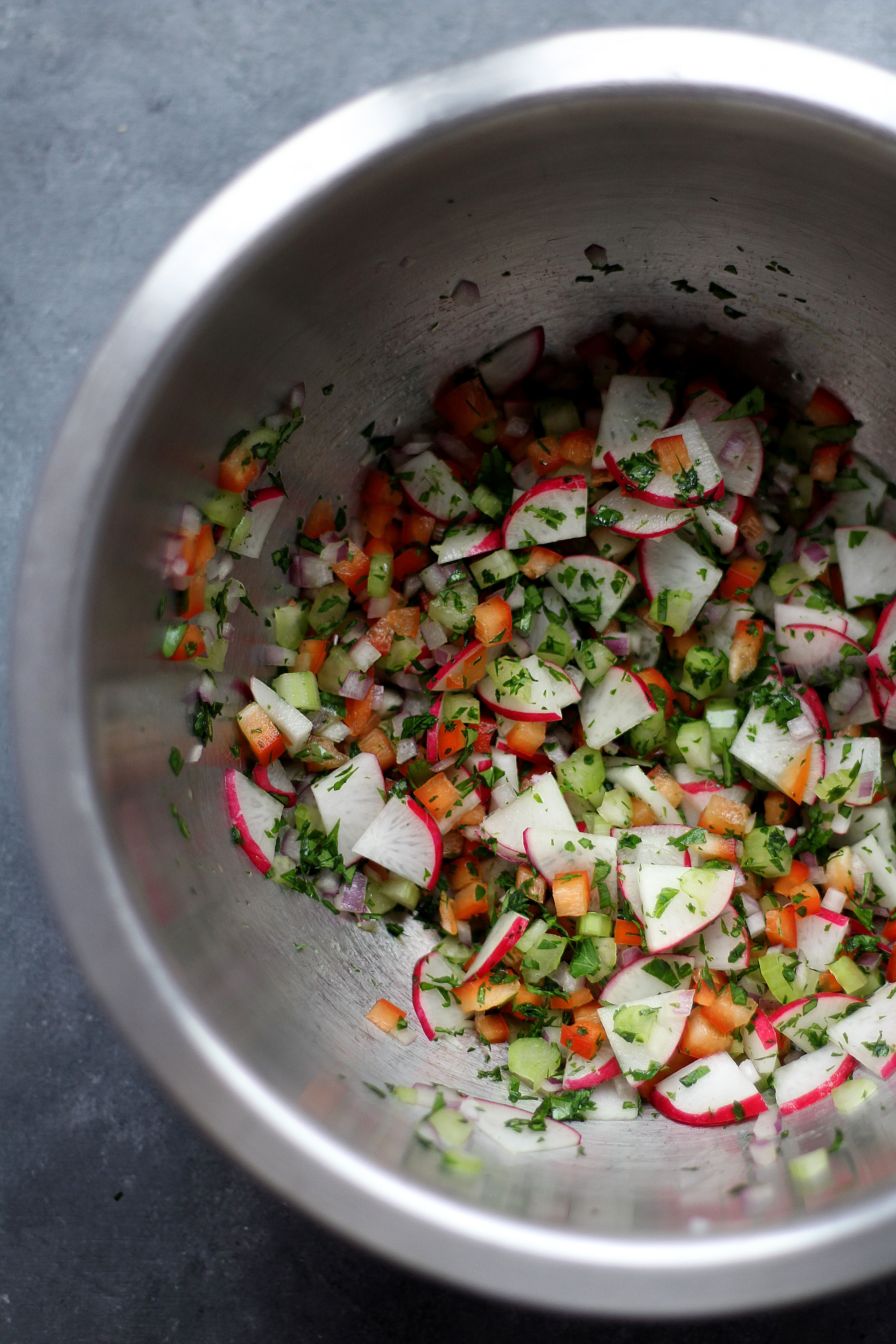 What do I love about lentils? They're full of fiber, protein, and loads of minerals and vitamins, including folate and iron. But I really feel like they're underappreciated. Not only do they have all of those health benefits, they're way easier and quicker to cook than beans, filling, and super cost effective. So, I'm on a mission to create and share (and eat) lots of lentil recipes.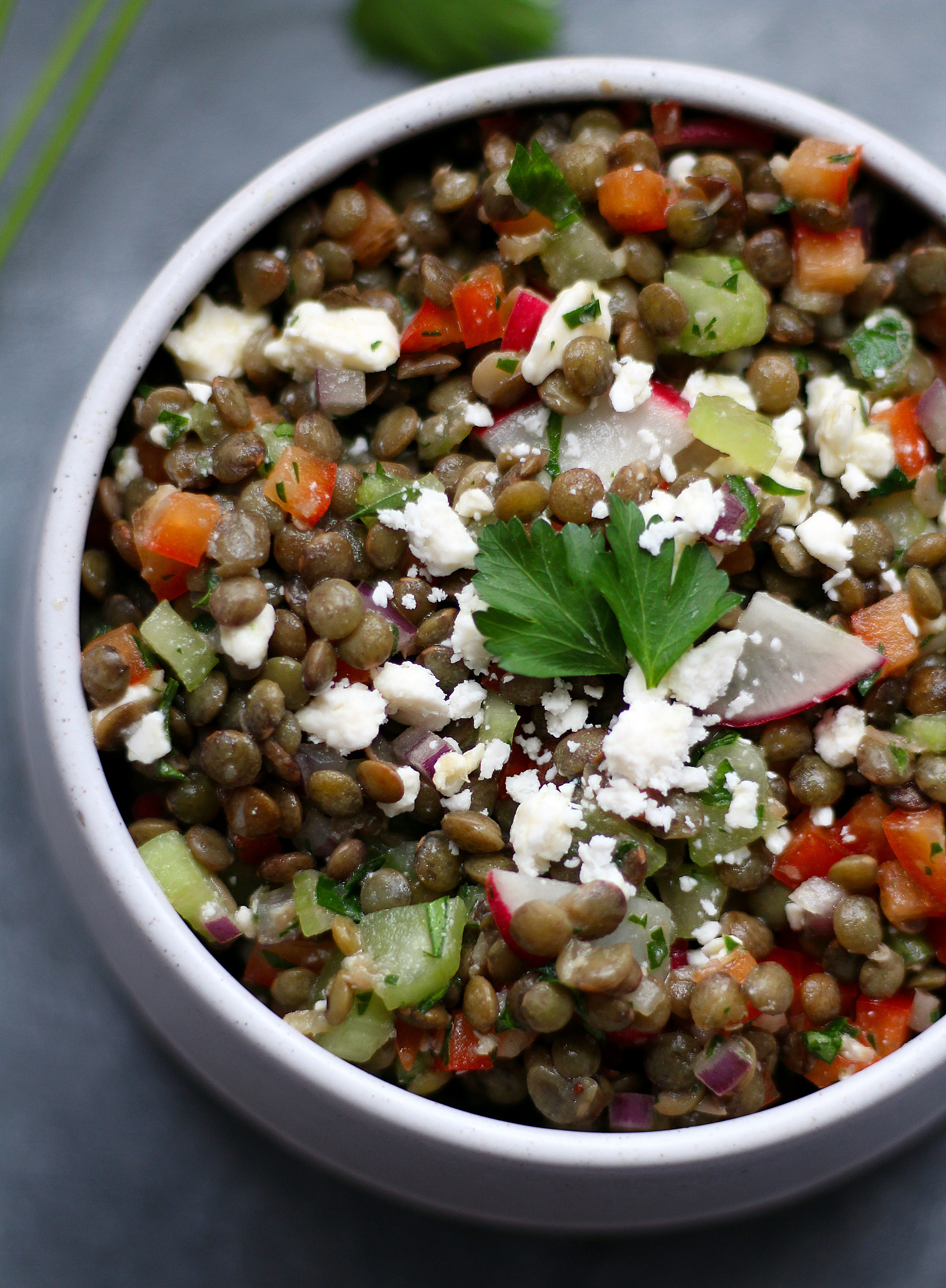 With lentils as a base, this salad is simple, crunchy, and packed full of fresh flavors. Feel like adding a little more substance to it? Put it on top of a spinach salad with roasted chicken or roll it in a wrap with avocado and lettuce. This is one of those all-purpose salads that's my favorite type of thing to meal prep, because there are a ton of ways to enjoy it and it never gets old!

Mediterranean Lentil Salad
A simple, light, and filling salad that's perfect for meal prep!
Ingredients
1 cup French lentils
1 bay leaf
¼ cup finely chopped red onion (for a milder taste, you can do 2 chopped green onions instead)
3 radishes, quartered and sliced
2 celery stalks, chopped
½ red bell pepper, chopped
¼ cup chopped flat leaf parsley
Feta (as much or as little as you want)
3 tablespoons lemon juice
1 tablespoon olive oil
1 garlic clove, minced
¼-1/2 teaspoon salt, or to taste
Instructions
Add the lentils and bay leaf to a pot with water covering them by 3 inches. Bring to a boil and reduce to a simmer, cooking uncovered for 15-20 minutes, or until al dente (but not mushy). Once the lentils are done, drain and set aside to cool.
Meanwhile, add the vegetables (onion through parsley) to a mixing bowl. Make the dressing by combining the lemon juice, olive oil, garlic, and salt in a jar or small bowl.
Once the lentils have cooled, combine them with the vegetables and toss with the dressing. Mix in desired amount of feta. Taste and adjust seasonings if necessary.
Leftovers will keep fresh in the fridge for several days.