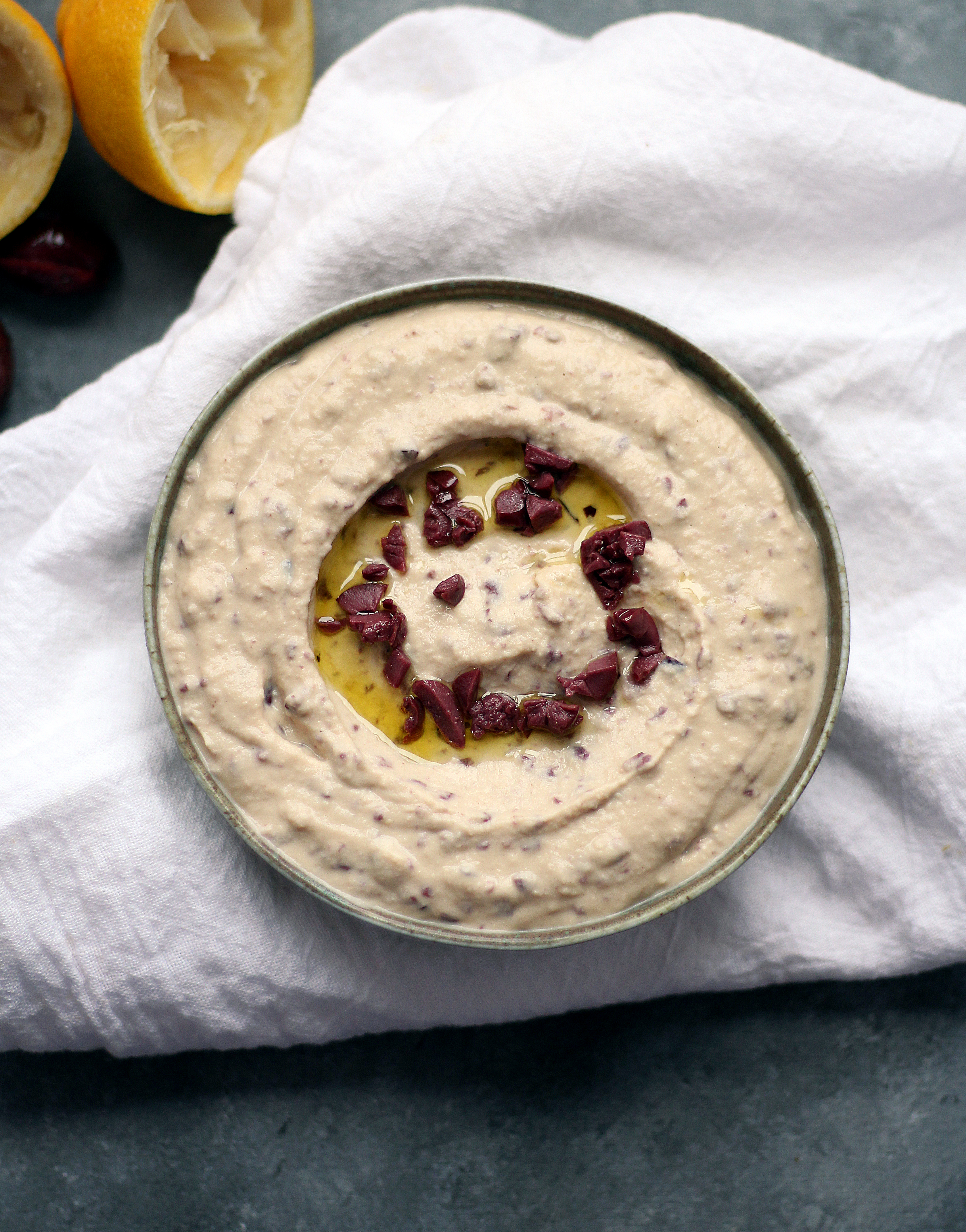 Truth be told, I had never had any versions of hummus other than the original until my early 20's. And it took me a little while to warm up to all the different varieties.
The original hummus is beautiful in its simplicity, but I am all about experimenting with different flavor combinations lately. I am endlessly amazed by the chickpea, which I feel is the most versatile legume. I've seen it in hummus (of course), casseroles, veggie burgers and falafel (check out this falafel-inspired salad), and even in baked goods.
Growing up, I was obsessed with olives. In fact, my mom often had to chop up olives on top of whatever meal I was eating in order to get me to finish it – they were almost as coveted to me as sweets. I was a bizarre kid, I know.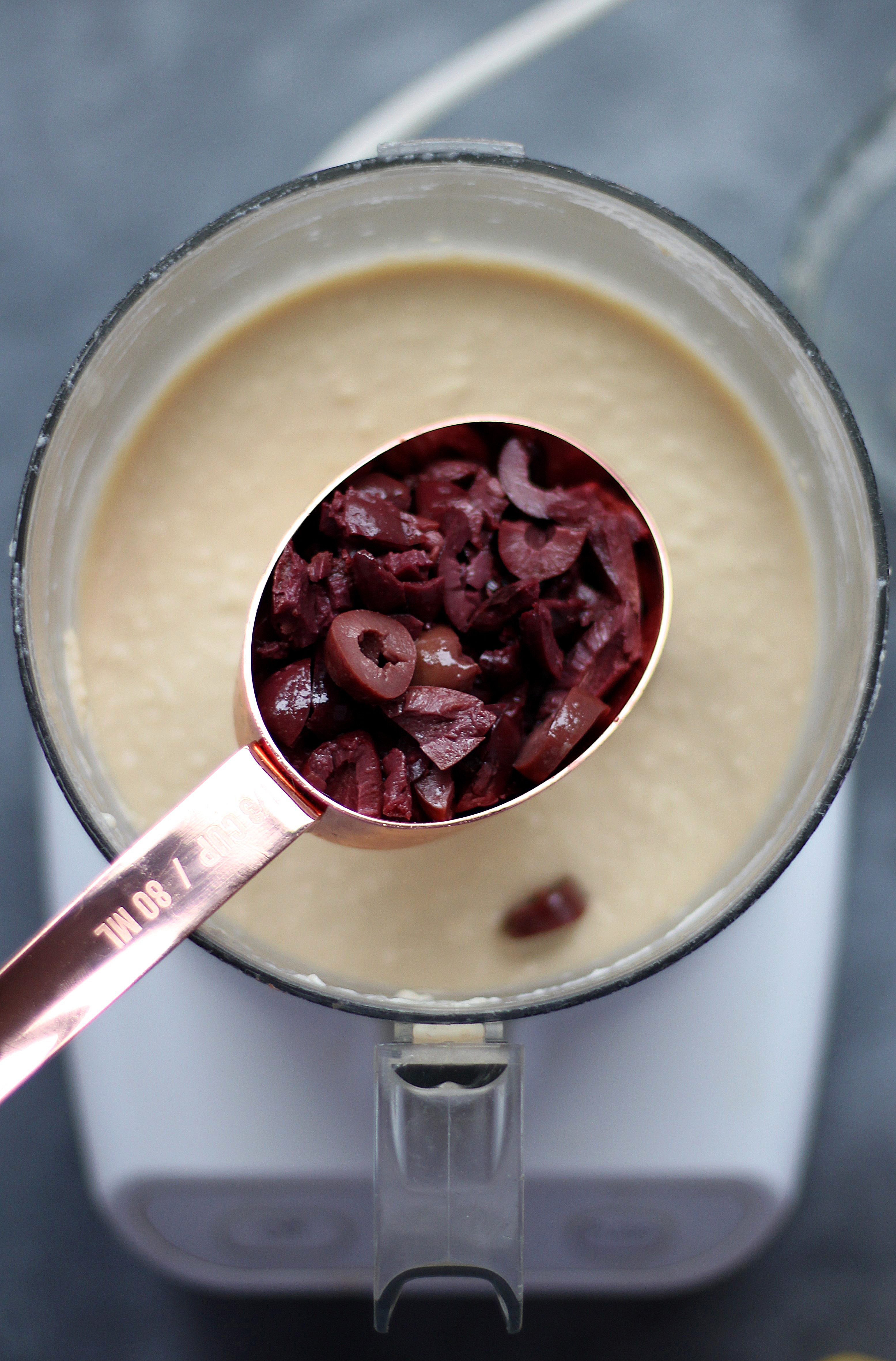 Obviously, this hummus was made for me. And if you love olives, this hummus is about to change your world.
I started with my original hummus recipe and added in chopped kalamata olives. Just 6 ingredients and a little patience. Simplicity at its best.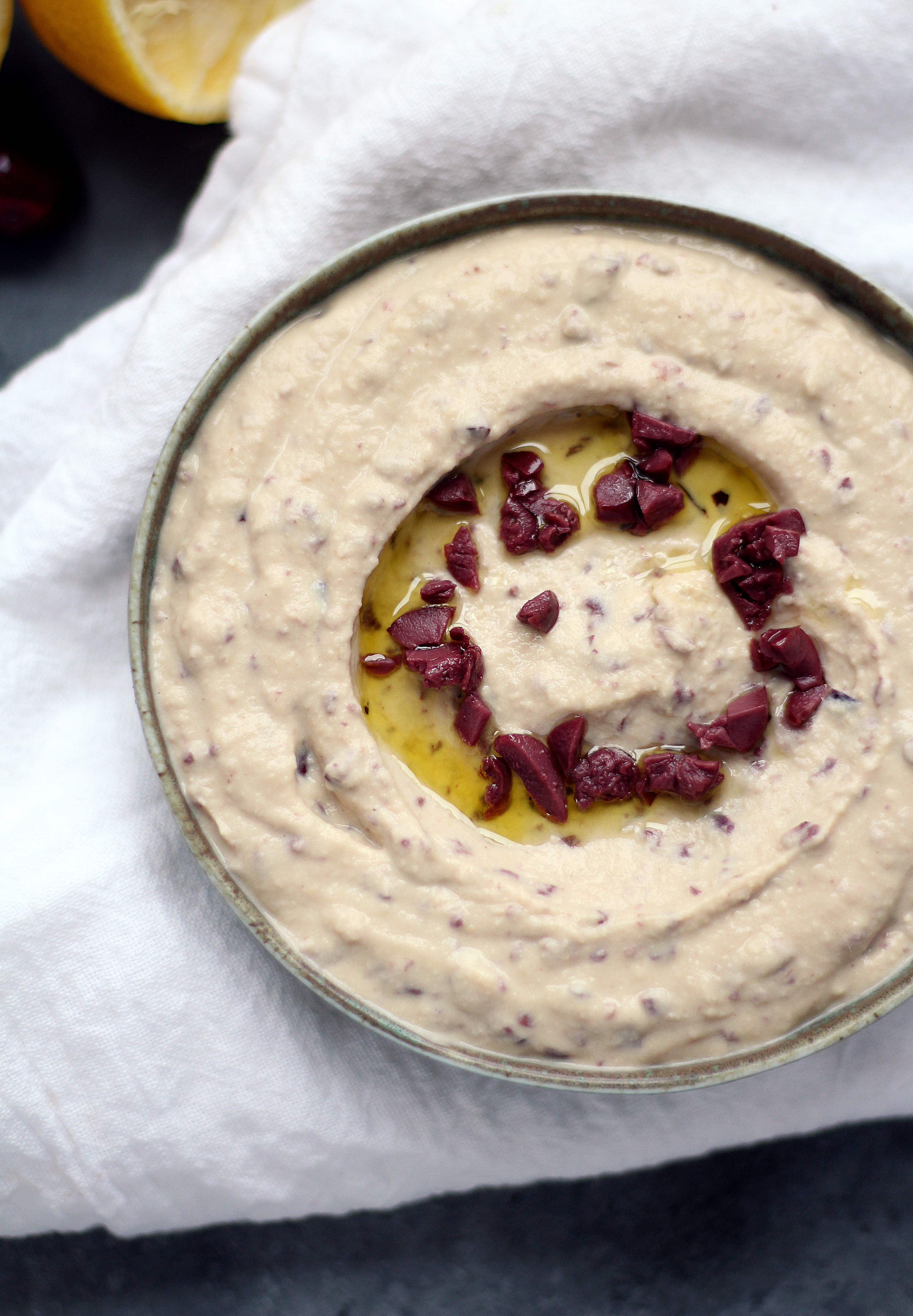 Keep scrolling down for the recipe, and make sure to take a look at my tips here for making the best hummus, ever.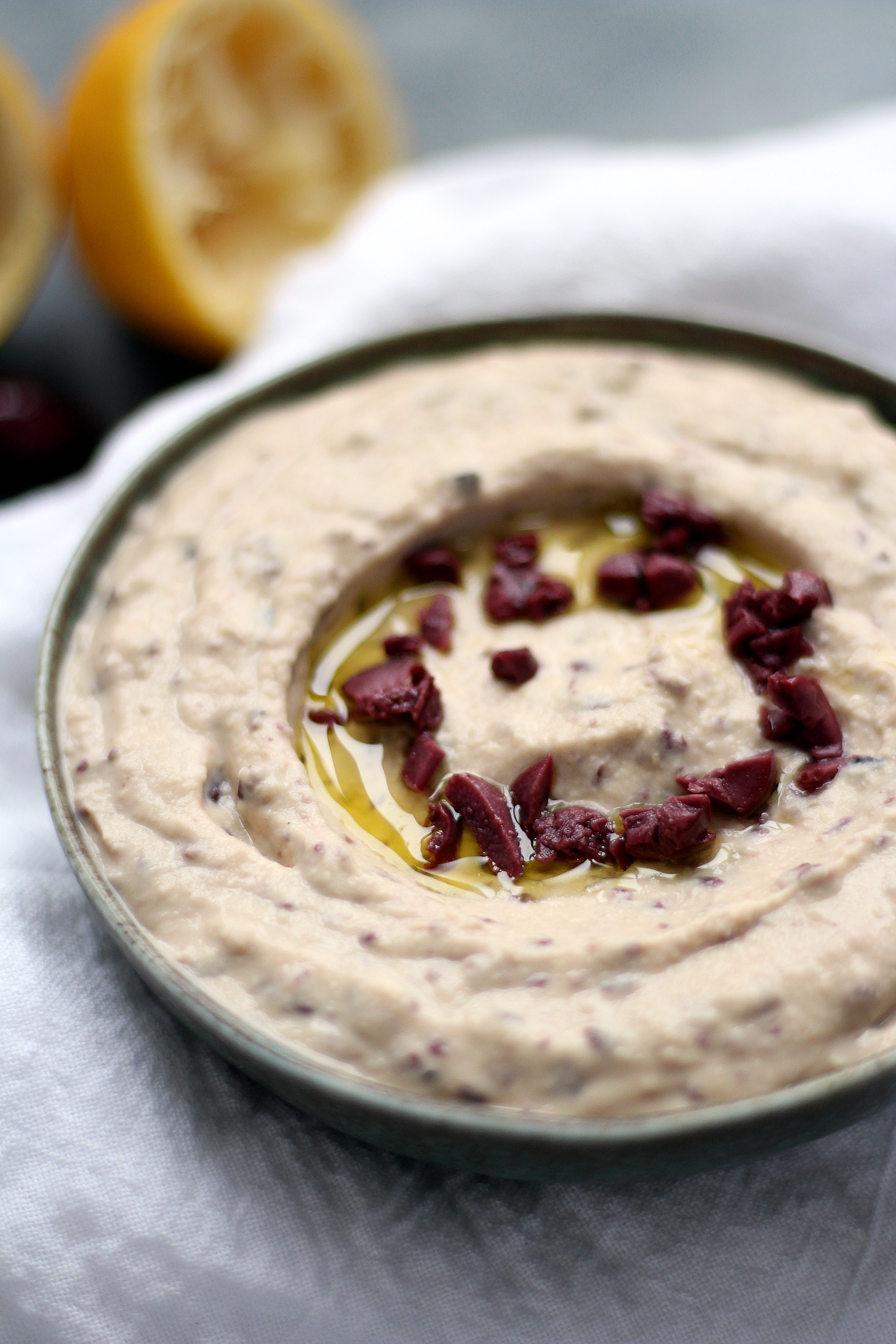 An Ode to Hummus: Olive Hummus
This hummus is an adaptation of my original recipe. You can enjoy it with pita, pita chips, fresh veggies, and so many other ways!
Ingredients
1½ cups cooked chickpeas or 1 (15-ounce) canned chickpeas, drained and rinsed*
3 tablespoons tahini
3 tablespoons lemon juice
1 garlic clove, mashed
¼ teaspoon salt, or more to taste
Approximately 2-4 tablespoons room-temperature water or aquafaba, or more if needed
⅓ cup chopped kalamata olives + extra for topping
Optional garnishes: extra virgin olive oil, chopped kalamata olives, sumac or paprika, whole chickpeas
Instructions
In a food processor or high speed blender, add the lemon and tahini. Pulse/blend to combine. Then, layer the chickpeas, garlic, and salt, and blend until pureed and smooth, stopping to scrape the sides down as needed (if in the blender, on low speed first, then slowly working up to low-medium speed, using the tamper as needed).
With the machine running, slowly add room temperature water or aquafaba, one tablespoon at a time, until hummus is light, creamy, and smooth. I usually add around 4 tablespoons, but you may add more or less, and blend for several minutes.
Taste and adjust seasonings, such as adding more salt or lemon.
Once creamy and smooth, add chopped kalamata olives and pulse a few times or blend for a couple seconds. Do not over-blend - you should have small chunks of olive in the hummus.
Spoon the hummus into a bowl and serve with olives, olive oil, and any other desired toppings.
Notes
Use your judgment to blend to your desired consistency and add water/aquafaba as desired. You want the hummus to have a light, almost fluffy texture, yet still hold it's shape when you run a spoon through it!